Nanjiani, a Pakistani Muslim, started by pointing to some viewers' racist reactions to his recent movie, "The Big Sick," which tells the story of how Nanjiani fell for his wife, writer Emily Gordon. After making fun of people who told him to "go back to India" (Nanjiani says he's never been there), he noted that Islamophobia "is really having a moment right now."
"Islamophobia is like 'Will And Grace,'" he continued. "It was huge a while back, and then we thought it was gone and done. But now it's back and bigger than ever."
He also took the opportunity to emphasize that Muslims and Sikhs are not the same ― ultimately arguing that it shouldn't be necessary to make a distinction in the first place.
"Sikhs get attacked all the time for being Muslim," he said. "Spoiler alert: They're not. But they're brown and they were turbans, so people attack them for being Muslim."
"[It] must put them in such an awkward position, cuz they're like, 'I'm not Muslim, not that you should attack Muslims. If you're looking to attack Muslims ― which you shouldn't ― I'm not one," he said. "There is a Muslim right over there ― don't attack him, unless someone's definitely getting attacked, in which case, get it right, which is wrong."
You can watch Nanjiani's complete monologue at the top of this story.
Before You Go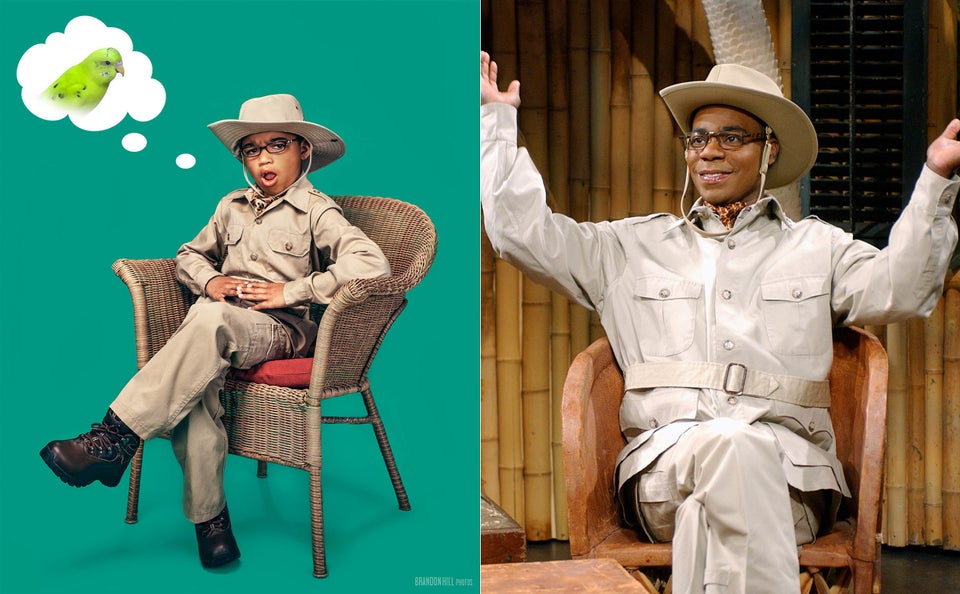 Kids Dressed As "Saturday Night Live" Characters