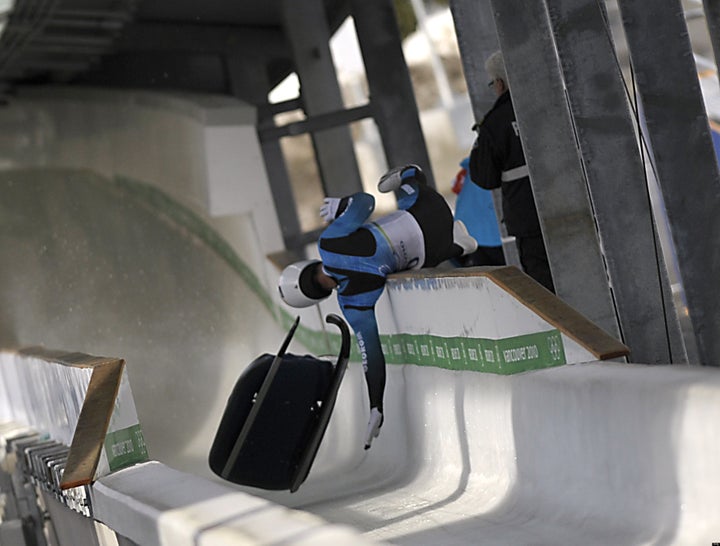 Nodar Kumaritashvili, the 21-year-old Georgian luge slider who was killed in a horrifying high-speed crash while training on Friday, told his father that he feared the track on which he later died. (Warning: link contains disturbing images.)
The Wall Street Journal reports that Kumaritashvili called his father earlier in the week and confessed his anxiety: "Dad, I'm scared of one of the turns," he said.
In an interview broadcast on "NBC Nightly News," David Kumaritashvili appeared devastated. The dead slider's father said he hasn't seen the video of the fatal crash, adding, "I don't want to see it on TV. I don't want to see how he crashed." (Scroll down to watch the interview.)
The luge track had been described as the fastest ever built, and some expressed safety concerns even before the death on Friday. The track's designer, meanwhile, was shocked by the fatal collision.
While an initial probe declared that human error -- and not the luge track -- was at fault in Kumaritashvili's death, Georgia's President, Mikheil Saakashvili, rejected the bizarre rationale. "One thing I know for sure [is] that no sports mistake is supposed to lead to a death. No sports mistake is supposed to be fatal," he said.
Related
Popular in the Community