During a recent segment on our very own HuffPost Live, a girl called in with seemingly nothing to say. She was blonde and looked to be in her teens, but it wasn't easy to tell since she was covering half her face with her hands, struggling to collect herself. Stammering through tears, she finally explained that she simply couldn't believe she was talking to Kunal Nayyar himself.
On "The Big Bang Theory," 34-year-old Nayyar plays Rajesh Koothrappali, or Raj, a woman-fearing astrophysicist with a dry wit shared only with his nearest and dearest. In real life, he's a bonafide heartthrob, not to mention one of Hollywood's highest paid television actors.
Nayyar's unlikely trajectory from an ordinary life in Delhi to starring in the second most-watched show on American television serves as fodder enough for his first book, Yes, My Accent Is Real. Released last month, the collection of autobiographical essays is earnest when it's not breezy: part subcontinental "Sandlot," part transcontinental Horatio Alger, full of recollections of childhood crushes -- on real and fictional girls -- and a litany of crummy jobs all too real for any aspiring actor.
Then there is the meta-narrative of the book itself, which constitutes selling power for an untested author. Our hero might look and sound like the shy guy on that primetime sitcom about geeks, but as is often the case, the man behind the character is more complicated than television makes him out to be.
The Huffington Post recently sat down with Nayyar to discuss the overlapping influences that have led to such an unusual life, from Winnie Cooper to the Hollywood-ready wisdom of his dad.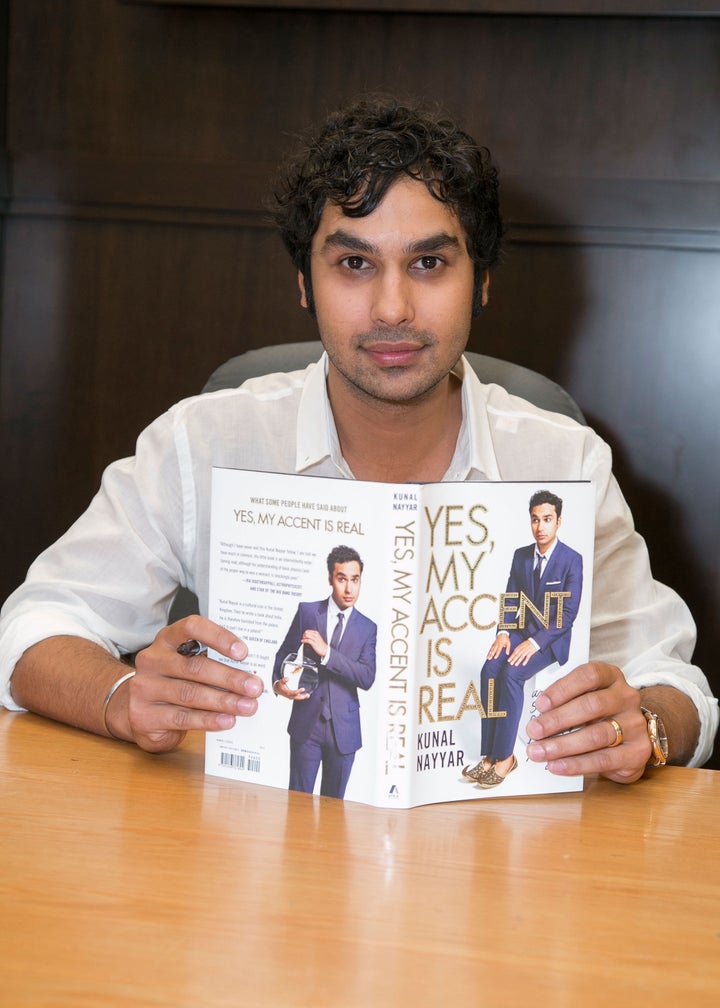 One of my favorite sections in the book is about the Indian sibling festival Raksha Bandhan, and how your girl pals essentially friendzoned you with rakhi bracelets meant for brothers. I love that anecdote because it's one Raj could easily tell.
Of course, you ended up marrying Miss India, and Raj still barely talks to women. It's become a popular sticking point, this gap between your love lives. Do you think there's truth to what the actor Utkarsh Ambudkar once told HuffPost, that the industry has trouble seeing ethnically Indian men as sexual beings?
Does Hollywood have that perception? I'm not sure. I can't speak for what the perception is, but it's not my perception. I can sexualize anyone.
Ha! On that note, your first crush was a recognizable one: Winnie Cooper. Have readers been surprised at the overlaps in your book? Because of the spread of American pop culture, a lot of your Delhi memories could have taken place in the suburban U.S.
I think people are surprised in general by the relatability of the book. People see "Entourage," or something, and think that's what Hollywood is like. Hollywood is not glamorous. Being an actor is not a glamorous job. It's full of insecurity and anxiety and heartbreak and triumph. Obviously, I'm very happy and thankful and I've worked very hard to be where I am, but it's not a cakewalk. I didn't want the book to be about "The Big Bang Theory"; I wanted to tell people, "You can live out your dreams," because I went through roughly the same things that so many people do.
Has the book been a long time coming?
When I first started going on talk shows -- "Ellen," "Conan" -- all the stories they wanted to hear were about India: growing up in India, what was life like coming over. I started seeing this nice arc and I thought it would make a good collection to hopefully inspire someone to follow their dreams.
It's not that I felt this necessity to tell my story necessarily. But the story itself should be told I think. If this happened to someone else, I'd want to know about it. I'd be like, "This kid from Delhi made it on the biggest sitcom in the world. You gotta tell me how you did it!"
Your dad seems to have given you a lot of support over the years, as well as a healthy attitude about failure.
He was always that voice for me when I was lost, and I wanted to make that clear. Some people are lost and don't have that voice.
He also seems good with words. Did you learn comic timing from him?
That goes back to the age-old question: can you learn comedic timing? I don't know. In my family, I was the youngest amongst my cousins and brother. If you weren't quick on your feet with wit, you would get buried alive. You were destroyed. I think all of that humor comes from having to defend yourself in the moment.
Was it difficult writing about family?
It was difficult writing about my wife [Neha Kapur]. I think a lot of people want to know that story and I've [previously] been really private about it. It's kind of what you said in the beginning, "Oh you're a nerd. You married Miss India." But, she's a person, I'm a person. It was tricky. Honestly, I didn't put all my heart and soul into it because I was so hesitant to write that part.
Some memoirists say the process is therapeutic.
Not for me. It was extremely anxiety ridden. I almost quit many times. I actually had to start therapy because I wrote the book ... OK, that's a joke.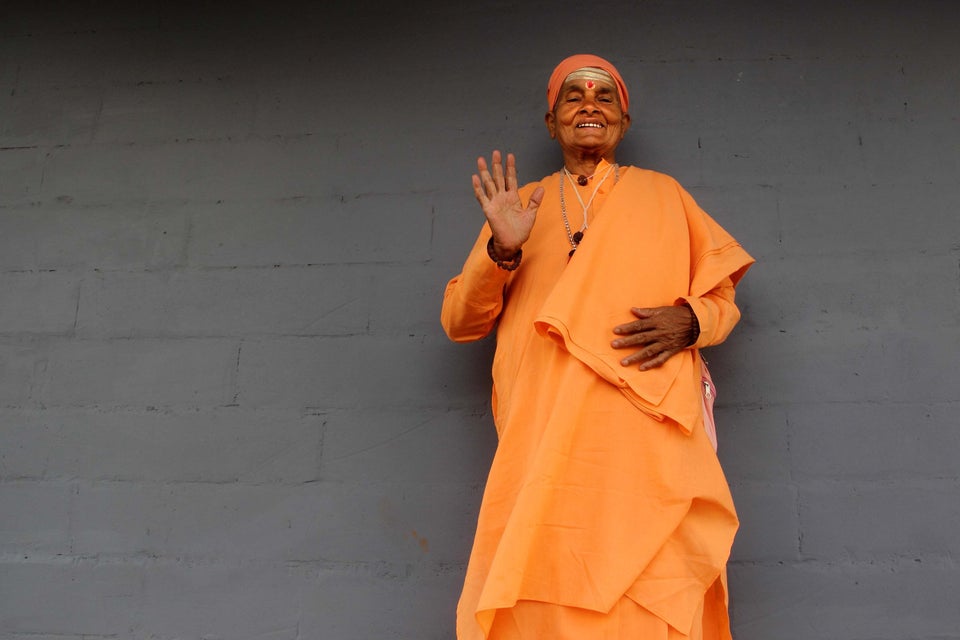 India's Extraordinary Kumbh Mela Festival