Eric Olander and Cobus van Staden are the duo behind the China Africa Project and hosts of the popular China in Africa Podcast. We're here to answer your most pressing, puzzling, even politically incorrect questions, about all things related to the Chinese in Africa and Africans in China.
The Chinese government is reportedly spending billions of dollars around the world to expand its already massive global media footprint. Africa is a major destination for a lot of that investment. Although it is not clear how much money the Chinese have spent to develop the country's Africa-focused economy, the sums are likely in the millions of dollars.
The Communist party-run China Central Television, or CCTV, has a production in Kenya, the official China Daily newspaper prints local editions in South Africa and China Radio International, or CRI, is broadcast on the local FM dial in a number of a countries across Africa.
While officials in Beijing are expert in building vast media distribution networks, such as what is now available in Africa, the Chinese have been far less successful in creating compelling content that people actually want to consume.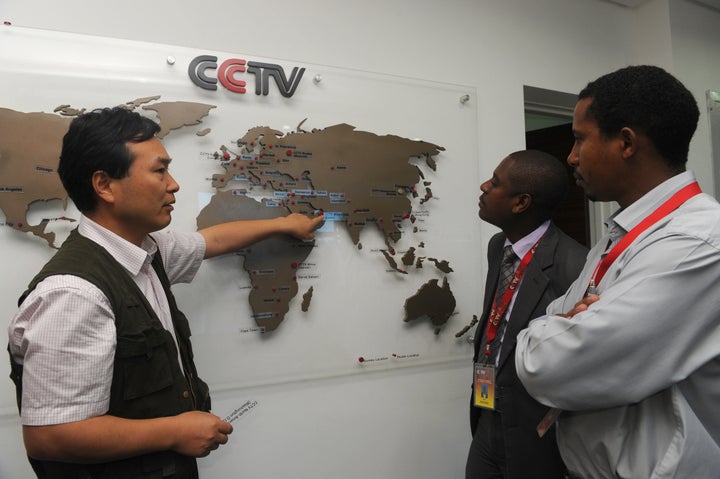 Since there are no reliable pan-African TV ratings data that are publicly available, it is impossible to know how many people really watch CCTV's news programs or listen to their news shows on CRI in some countries. The Chinese, like other international broadcasters, will play with the numbers by implying that just because their content is available in millions of homes that means a similar number of people are genuinely watching it, which is likely an exaggeration.
In the United States, for example, CCTV is available across the country on satellite and cable TV systems. Unlike in Africa, the U.S. has much more reliable TV ratings data that CCTV does not subscribe to, likely for fear of exposing lower than desired ratings. This highlights that even though the Chinese government may spend a lot of money to produce content, it is extremely difficult to build an audience for that programming.
Movies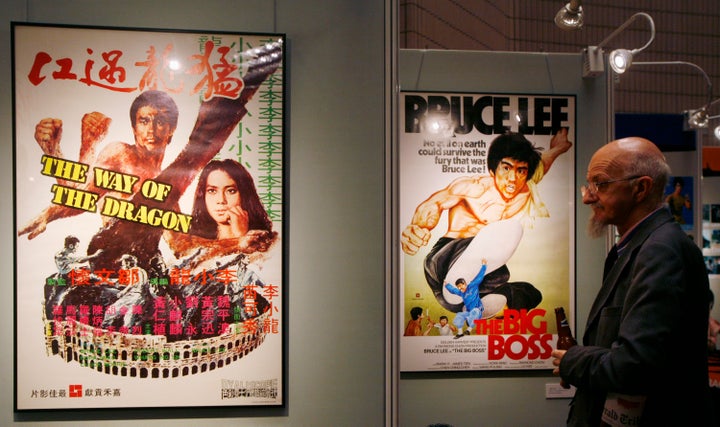 While China's state-funded, Communist party-run media outlets may struggle to find a mass audience for their content in Africa and elsewhere around the world, a certain genre of Chinese-language movies, by contrast, has been popular for decades. Hong Kong-produced Kung Fu movies, most notably those featuring martial arts legend Bruce Lee, have been staples in Africa's pirated video bazaars dating back to the 1960s and 70s. Even today, in the DVD markets of Cairo or the bars in Kinshasa or on cable TV channels in Johannesburg, Hong Kong's martial arts films remain an extremely popular form of entertainment.
Sure, there is a universal appeal to a single person beating up dozens of rivals with amazing dexterity. Everyone loves a great action movie. But for some Africans, there is an additional appeal to those early Bruce Lee movies in which the hero in colonial Hong Kong openly fights back against his white British overlords. In places like South Africa, that type of insurrection was resolutely banned by the then-apartheid government for fear that oppressed black residents would be inspired by Bruce Lee's battle for dignity and honor.
In a new research paper published for the Journal of African Cultural Studies, the China Africa Project's own Cobus van Staden examines why Kung Fu movies became so popular in South Africa during the 1960s and 70s. Eric and Cobus ― in the podcast above ― also discuss what lessons China's media strategists can learn from Hong Kong's wildly successful film producers who, unlike CCTV and the China Daily, for example, have been able to generate huge audiences and tremendous profits.
Join the discussion. What do you think of Hong Kong's legendary Kung Fu movies and why are they so popular across Africa? Let us know what you think.