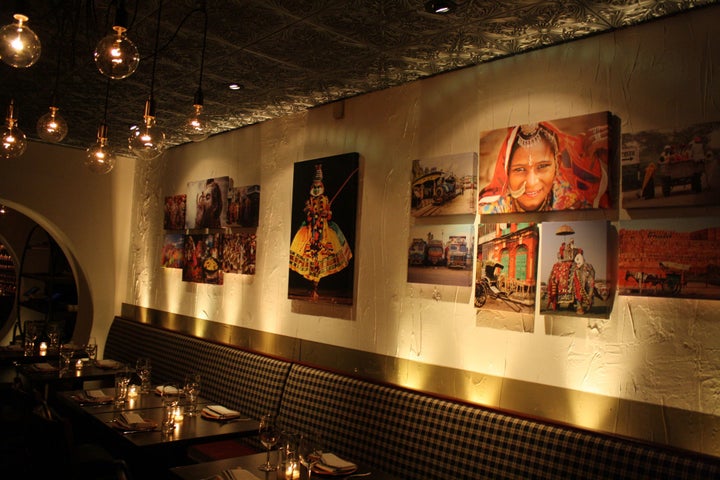 The evolution of Indian cuisine over the past two years in NYC is as impressive for its variety as it is for its dispersion throughout Manhattan, Brooklyn and Queens. This last borough has long had thriving Indian neighborhoods where storefront restaurants have thrived, but they all have been largely of a stripe—Pan-Indian, with the same long menus offering beef, chicken, or lamb in the same array of six sauces, along with numerous tandoori items, mulligatawny soup, and wonderful breads. Few zero in on a particular region, and there were none I knew of until the opening in Astoria two years ago of Kurry Qulture, which features the cuisine of Punjab, a state of 27 million people. Known for its basmati rice and freshwater fish, Punjab—called the "land of five rivers"—is where the tandoori clay oven was created, becoming popular elsewhere in India after the 1947 partition, when Punjabis moved to other regions and brought the cooking technique with them. Kurry Qulture's owner, Sonny Solomon, worked his way up at some of NYC's well-established Indian restaurants like Dawat, as well as being part of the opening team at the outstanding restaurants Devi and Tulsi. Executive Chef Binder Saini also worked at Dawat and Tulsi, as well as Bukhara Grill.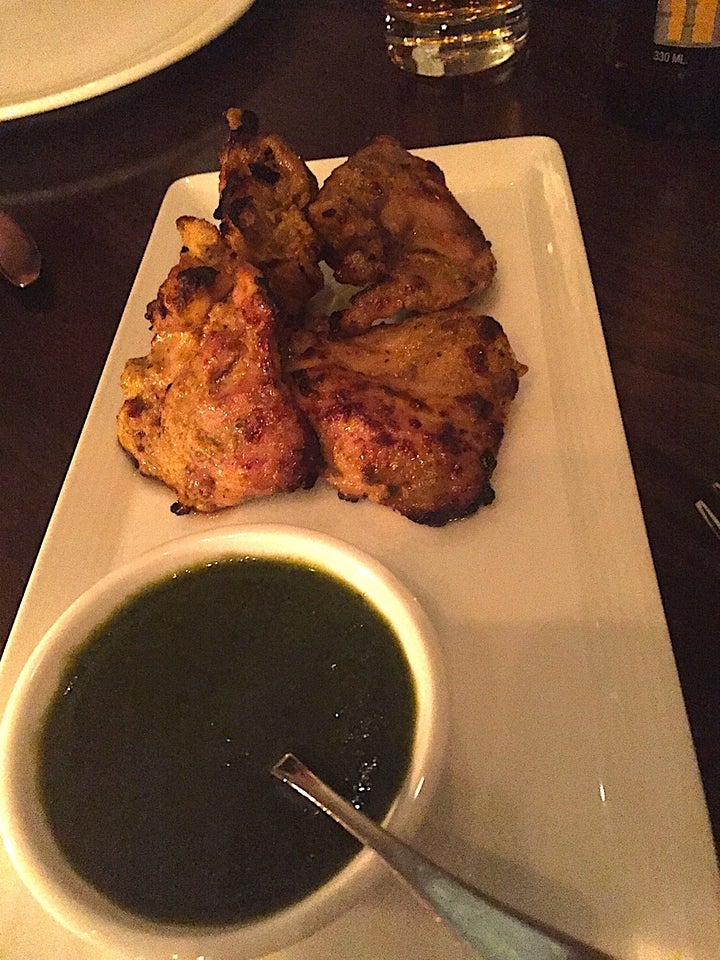 The restaurant's interior goes well beyond the clichés of Indian décor, with a long front room and bar decorated with striking artwork and photos of Punjabi festivals. The main dining room is in the middle, and beyond is an outdoor patio that is just beginning to open up to the season's sunshine. There is a $60 six-course chef's tasting available, so I just asked Solomon to choose for our table of four. You will certainly not find elsewhere the fabulous pav bhaj buttered bread rolls with vegetable gravy ($8), which went fast at our table, even though we knew tandoori-baked breads were coming later. Acharu chicken tikka ($9) took its flavors mainly from a pickling spice marinade, while shrimp chettinad ($9), a dish from the south, had plenty of tang from mustard seeds, along with coconut and a tapioca wafer for texture. There are several kababs here, and we loved both the chicken bukhni with a fiery three-chili marinade sweetened by pineapple chutney ($9), and perfectly tender cauliflower florets with garlic and tomato chutney ($8). These kinds of hot, sweet, spicy, tangy flavors are a signature of the kitchen's method, so baby eggplant ($14) is given the treatment via a tomato-tamarind sauce. All the food is made to specific spicings and long cooking, not just a slew of stews and all-purpose sauces. Thus, chicken kali mirch ($15) incorporates black pepper and pungent garam masala into luscious, thick yogurt, and duck bihari ($20) uses grilled duck breast carefully cooked and paired with cumin-scented rice and tomato gravy. The very traditional lamb rogan josh ($20) comes not as the usual morsels of overcooked, gray lamb but as a whole succulent shank, glistening in its marinade while retaining all the flavor of the meat itself. Salmon is given the tandoori treatment ($20), but it came out dry and overcooked, and the fish itself was not of the finest quality.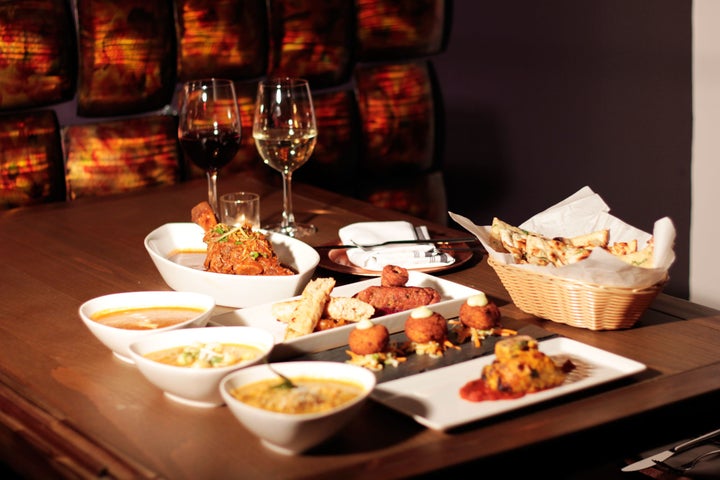 All of this was accompanied by the steamy, puffy, seared breads like onion and garlic naan ($4) and a surprise—onion kulcha dusted with parmesan cheese ($6). I'm a fan of freshly made Indian desserts but was not impressed with the mango cheesecake ($7) or the run-of-the-mill gulab jamun ($5). I recommend the fancifully named cocktails, and the wine list is pretty good, though I prefer Indian beers with this food. I've always found the hospitality at Indian restaurants of good cheer, and Sonny Solomon's enthusiasm is a great part of the charm at Kurry Qulture. Do ask to meet the chef, if he's not too busy, because, like Solomon, he is very proud of what they're doing at their fine and innovative restaurant.
Open nightly for dinner, Sat. & Sun. for brunch.
36-05 30th Avenue, Queens, NY
Popular in the Community