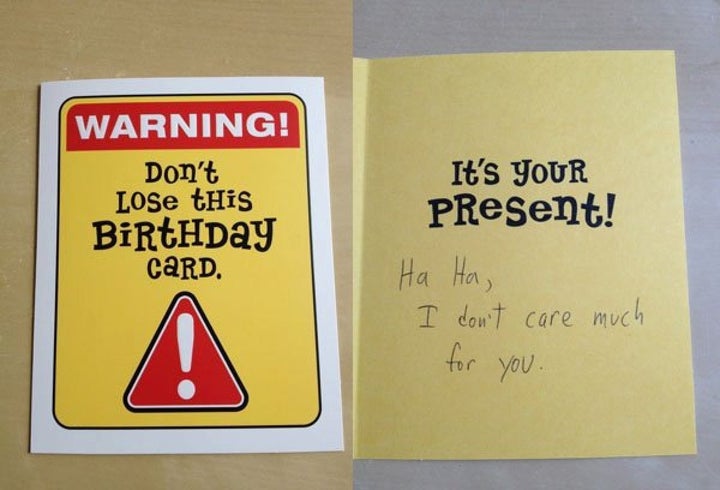 Most stand-up comedians don't leave anything behind on tour, except for maybe an empty mini-bar. Kurt Braunohler, however, is different.
What started as a book store prank is now a multi-city project that aims to bring a humorous surprise to people who are just trying to be nice. In short, Kurt buys a bunch of ordinary greeting cards, takes them home, signs them with a joke and puts them back in the store the following day. He's been doing it in every city he visits while on tour this summer to promote his IFC game show, often enlisting audience members to replace the cards for him after he leaves. One guy in San Francisco even made a video to show that he completed the task.
"I like the idea of extending a stand-up routine into the real world and having it affect people that didn't plan on going to a comedy show," Kurt wrote in an email. "I'm sure a lot of people who find them will just be mad that a card is ruined, but I hope at least someone has found one and felt that there was a little bit more mystery in the world. Super dumb and stupid mystery."
Kurt takes a photo of most of the cards he alters and posts them on his website so we can all experience the dumb and stupid mystery. Look there for future cards and see some of the best ones he's done so far in the slideshow below. For more insight into Kurt's project, check out Scott Moran's mini-documentary series "Modern Comedian".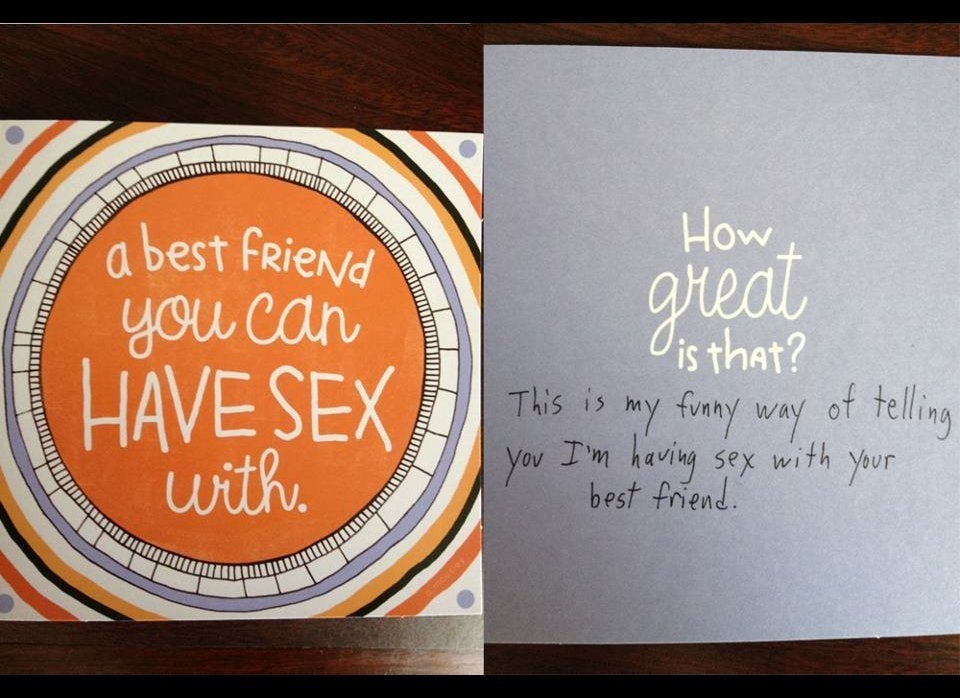 Kurt Braunohler's Greeting Cards