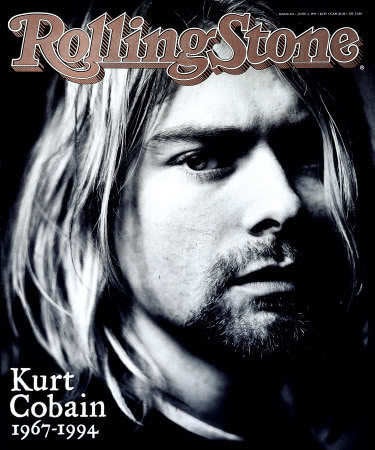 Grunge legend. Rock God. Troubled young man. Kurt Cobain was all of those things, and his legend only grows in death.
Cobain died from a gunshot wound inflicted in what police ruled a suicide. He was found dead on April 8th; police investigators estimated that he passed on April 5th, making Tuesday the 17th anniversary of his death.
The frontman of seminal and beloved band Nirvana, Cobain achieved success as he sunk further and further into depression and drug use. His biggest hit came with the song "Smells Like Teen Spirit," off the legendary album "Nevermind." He was uncomfortable with fame despite his growing profile on MTV and in raucous live shows, with lyrics reflecting his pain at a broken childhood and distrust of the world.
Cobain was married to Courtney Love, who spent the early part of Tuesday tweeting incessant memorials to him.
There's some debate and controversy as to the veracity and intent of a note that was found near his body; it was officially ruled a suicide note. To read it, click here.
Cobain, who famously quoted Neil Young when he said, "It's better to burn out than fade away," died at the age of 27. For whatever reason, many famous rockers have died at that age, including Jimi Hendrix and Janis Joplin. Check out more here.
Watch Cobain and Nirvana perform one of their most famous songs, "Come As You Are," at their legendary "MTV Unplugged" performance.
WATCH
:
Popular in the Community