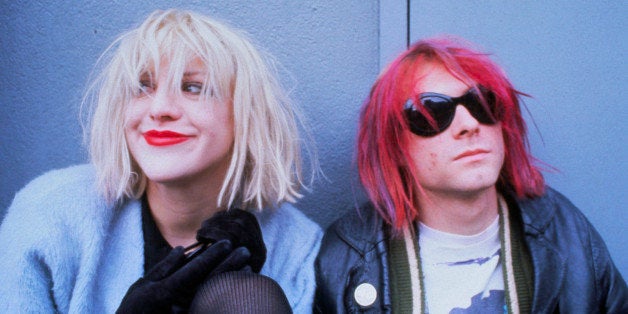 Now that HBO has conquered prestige drama, it seems the network has its sights set on becoming the primo destination for documentaries. This year alone, "Going Clear: Scientology and the Prison of Belief" became HBO's most popular doc in nine years, "Citizenfour" debuted the night after it won the Oscar for Best Documentary Feature, and "Tales of the Grim Sleeper," the latest from Nick Broomfield ("Biggie & Tupac," "Aileen: Life and Death of a Serial Killer"), tackled some of the same racial tension that's permeating our national culture.
If HBO's intent is to showcase shocking documentaries, the three aforementioned titles fit the criteria -- and so does "Kurt Cobain: Montage of Heck," which airs Monday night following a rapturous premiere at the Sundance Film Festival in January and a limited theatrical release last month. Directed by Brett Morgen ("The Kid Stays in the Picture," "Crossfire Hurricane"), the movie offers a window into the life of the Nirvana frontman that's unlike any of the countless books and retrospectives attempting to unpack its turbulence. That's largely due to the access Morgen achieved: Courtney Love and Frances Bean Cobain turned over the keys to Kurt's archives, which house the extensive diary entries, music demos and personal artifacts that form the cornerstone of "Montage of Heck." Some of those diary excerpts are narrated in Cobain's own grunge-bro lilt, atop animation inspired by the drawings that Morgen incorporates into the story.
In fact, everything in "Montage of Heck" is as visual -- and visceral -- as possible. In a similar way that Morgen's "The Kid Stays in the Picture" used the aesthetics of Robert Evans' home to tell his life story in a way that sometimes resembles fiction, "Montage of Heck" seeks answers about Cobain's descent into anger and self-debasement through childhood home movies and evidence of his lifelong penchant for creating art. The movie, therefore, becomes more intimate than an average pop-culture hagiography, because Morgen uses this coveted footage to raise questions (some answerable, some not) that journalists and rock historians and even Cobain's family cannot.
Still, enough of his coterie is on hand to offer insight into where the seemingly happy young Kurt went wrong. His parents, stepmother, a former girlfriend, Krist Novoselic (but not Dave Grohl) and Courtney Love appear briefly as talking heads, but they often seem as dazed as the rest of us when it comes to diagnosing Cobain's distress. And therein lies the theme of "Montage of Heck": Every interpretation we find only begs more questions about the man who wrestled with a simultaneous desire for fame and solitude. That push -- Cobain became a grunge icon to so many who mistakenly viewed him as an anarchist -- and pull -- rejecting his own welfare in favor of heroin benders -- is at the heart of the film, which strips its subject of the mythology that categorizes fame as the sole harbinger of his death. Such lore exposes the light and dark sides of Cobain, but it's also what convinces us that there may have been enlightenment awaiting had he escaped the demons that ultimately destroyed him at 27 years old.
Cobain wanted people around him to be confused about who he was. In "Montage of Heck," his ex-girlfriend recalls two notes the singer once left her. One said, "Don't read my diary when I'm gone"; the other read, "When you wake up, please read my diary. Look through my things, and figure me out." The latter defines what all of us have tried to do. "Montage of Heck" exists in the space wherein too many spectators have patched up holes in the Cobain biography with their own analyses. Instead, allow the unanswerable to remain as such. Come to "Montage" for your stunned reactions to the intimacy of Kurt and Courtney's home movies, which feature the duo nestling in bed together and a seemingly stoned Kurt nodding off while Courtney cuts infant Frances' hair. Stay for all the quandaries the documentary refuses to illuminate, reminding us of what we've been told all along: With the lights out, it's less dangerous.