Kurt Cobain died 19 years ago today on April 4, 1994. The Nirvana frontman's death was felt acutely by teenagers at the time who felt that the musician embodied their frustrations and was able to produce music and lyrics that expressed their feelings poignantly.
Cobain was a music legend, but it would be remiss to not acknowledge his influence on '90s fashion. One could argue that an entire style movement -- grunge -- was born from Cobain's ability to throw together seemingly haphazard elements that perfectly reflected the generation's distaste for all things conventional. We bet thrift stores never knew what hit them when hordes of teens descended upon them looking for worn-in plaid shirts and wool cardigans better suited for octogenarians.
Designers quickly followed suit. In one of the most lauded collections ever, Marc Jacobs' 1992 designs for Perry Ellis were full of Cobain's signature stylings: plaid, flannels, thermans and tons of layers.
Recently, Hedi Slimane showed his second collection for Saint Laurent Paris and many of the outfits looked like they'd been snatched right out of Cobain's closet. Models marched down the runway in lace slip dresses covered with flannel shirts (a look popularized by Cobain's polarizing wife, Courtney Love, who stars in Saint Laurent's fall 2013 ad campaign), oversized cardigans and skinny scarves, all anchored with heavy military-style boots.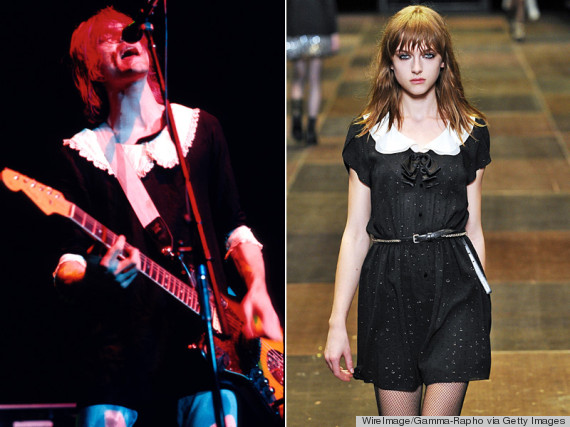 Kurt Cobain's aesthetic inspired legions of teenagers to wear their rebellion on their sleeves, on their chests, in their hair or wherever it felt right for them. Clearly, his style is still inspiring designers and fashion lovers today.
Check out Kurt Cobain's singular style here: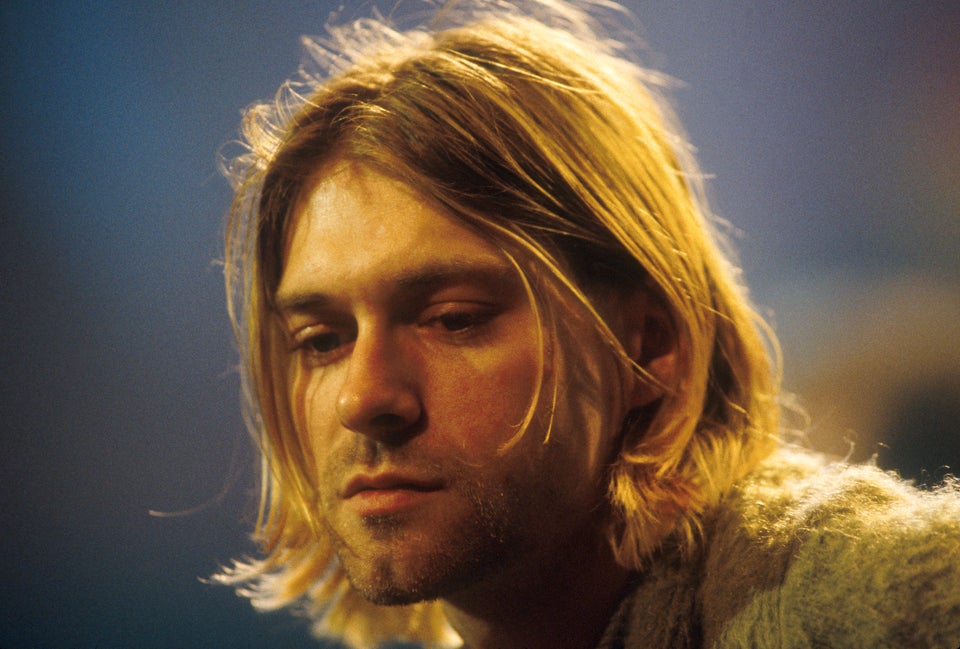 Kurt Cobain
Related