Ready for some intolerable cuteness? Photographer Kurt Moses combines miniature figures with the most majestic of landscapes, illuminating the minute details of the great outdoors that often go unnoticed.
In his series entitled "Un Petite Monde," Moses captures natural scenes that would make life size humans feel small, toying with scale by incorporating toys. Moses has been working with miniatures since 2010, wanting to combine his interest in macro photography with "photographing the details around us that go unnoticed," he wrote in an email to the Huffington Post.
Behold, 13 little people living in a very, very big world.
1.) Little man on the beach.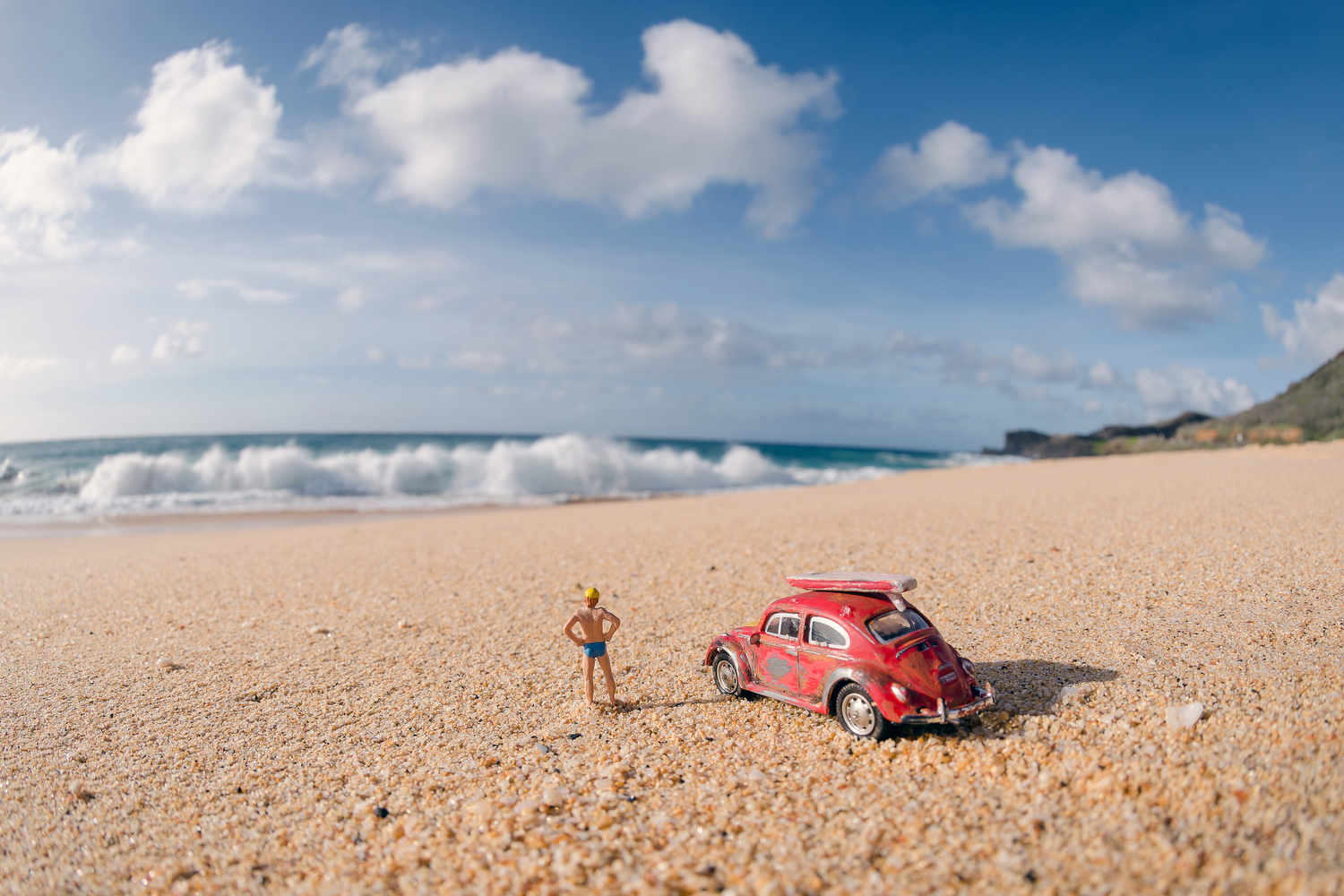 2.) Little cyclist in a race.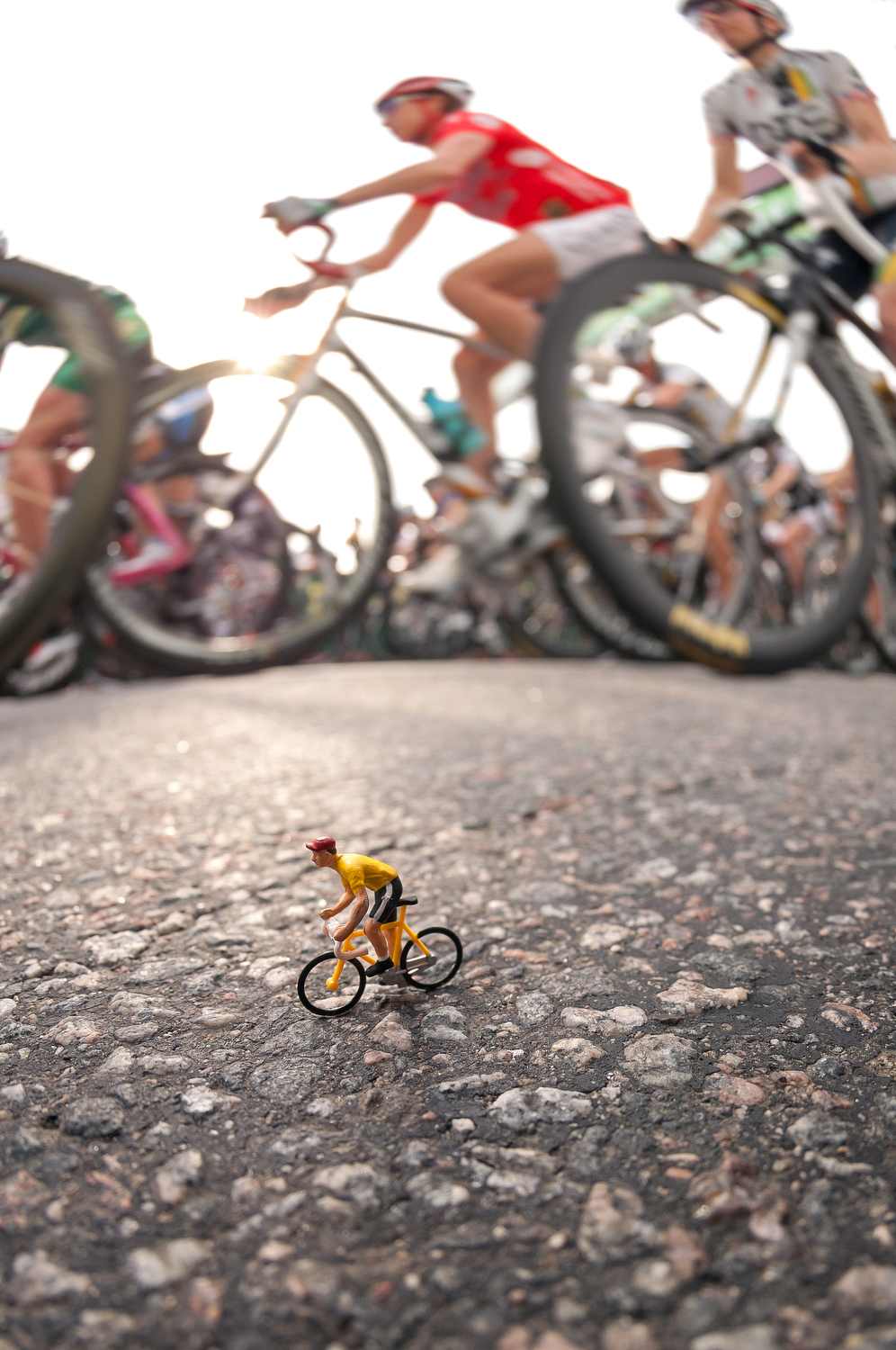 3.) Little scuba diver on a lili pad.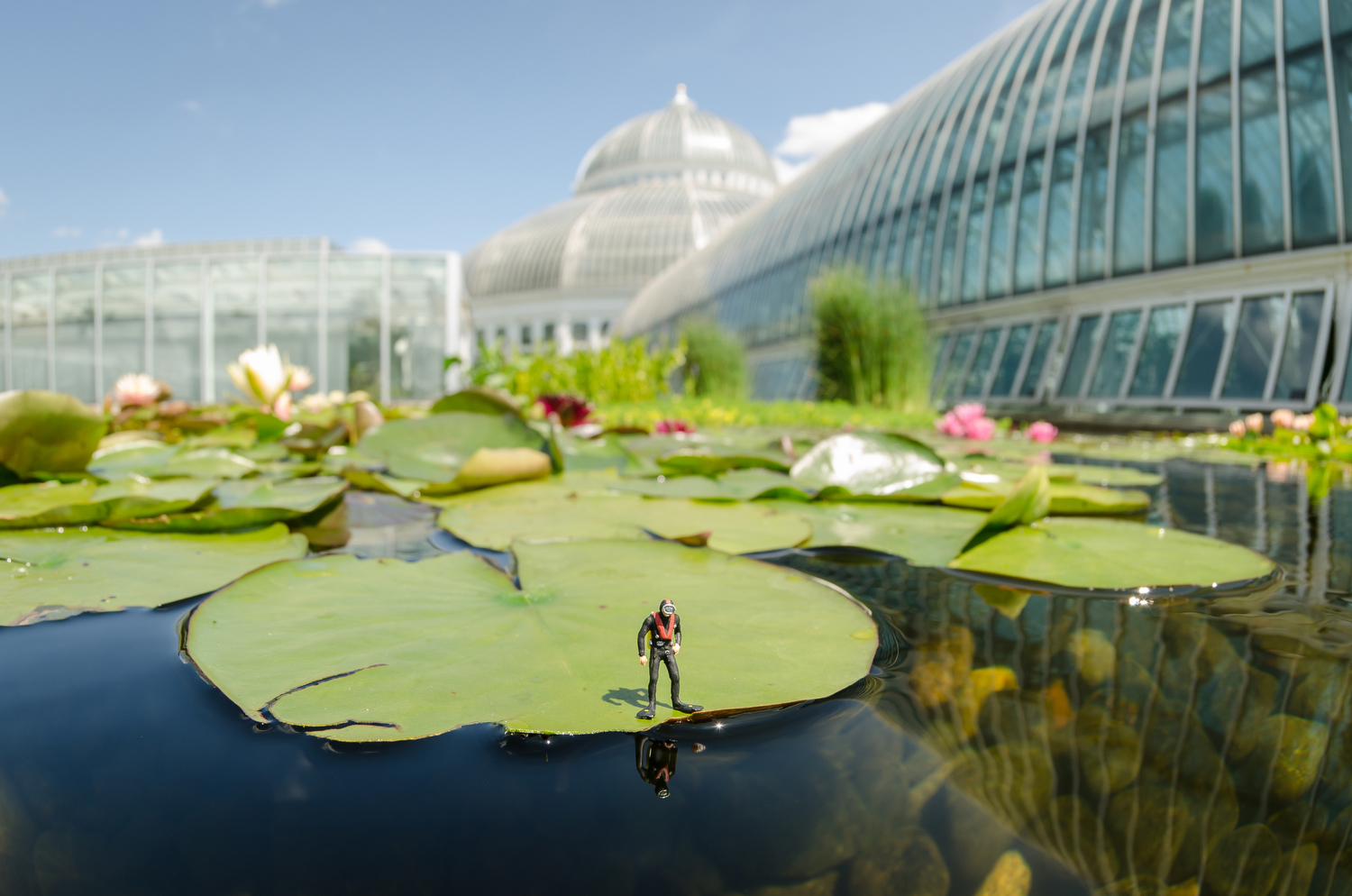 4.)Little caravan in the desert.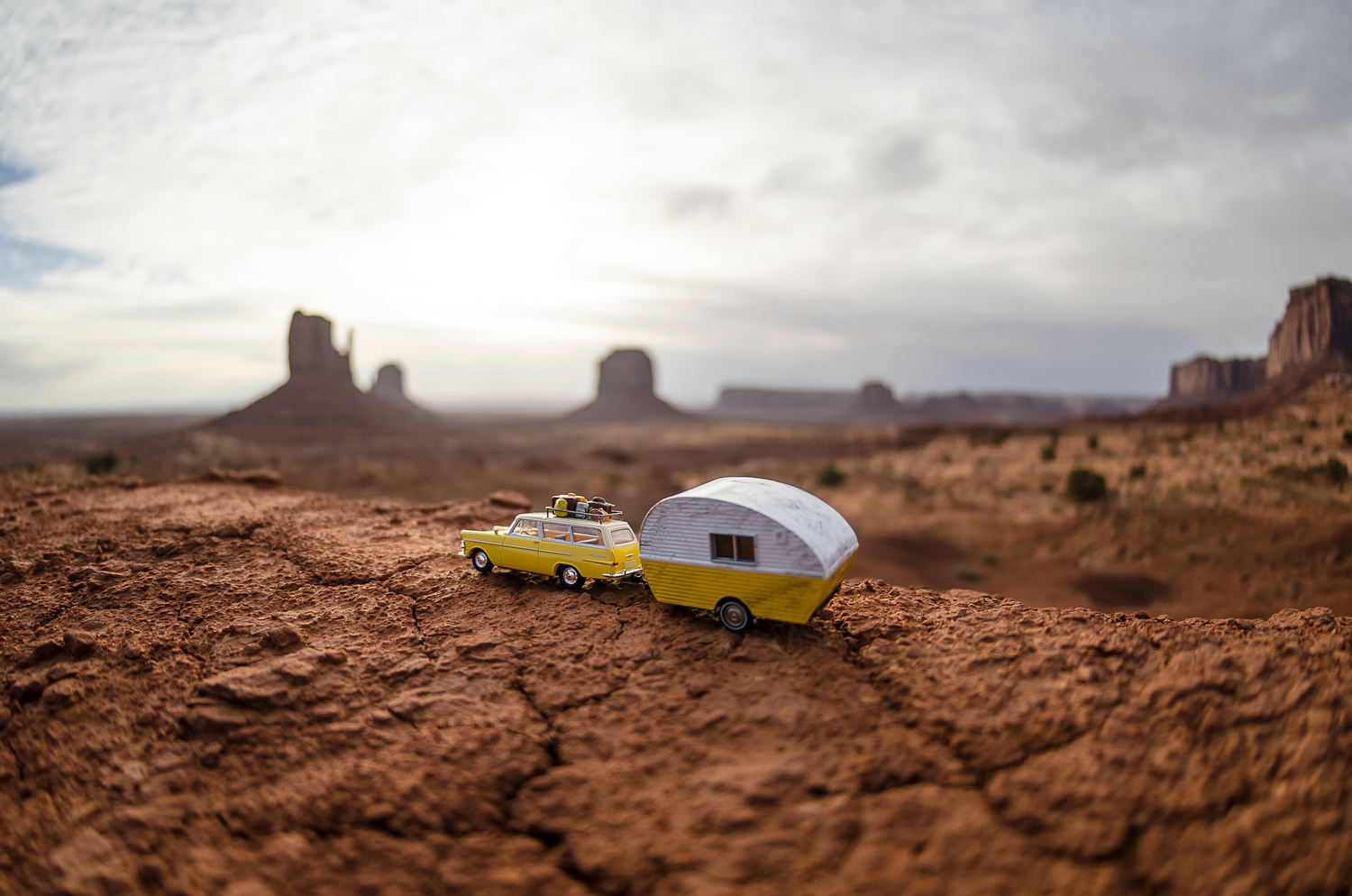 5.)Little geniuses building a robot.

6.)Little cops arresting a little criminal.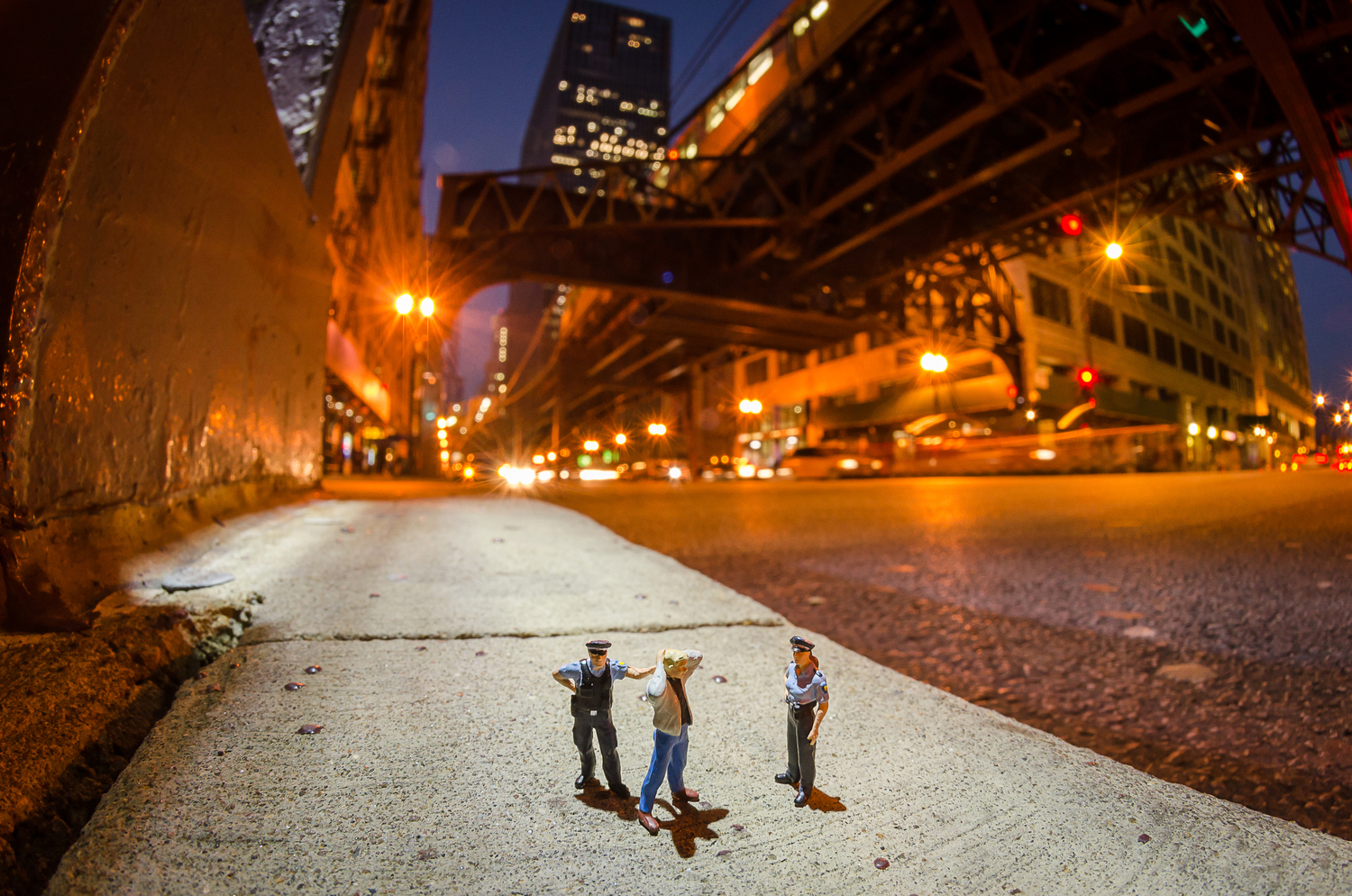 7.)Little fisherman doing this thing.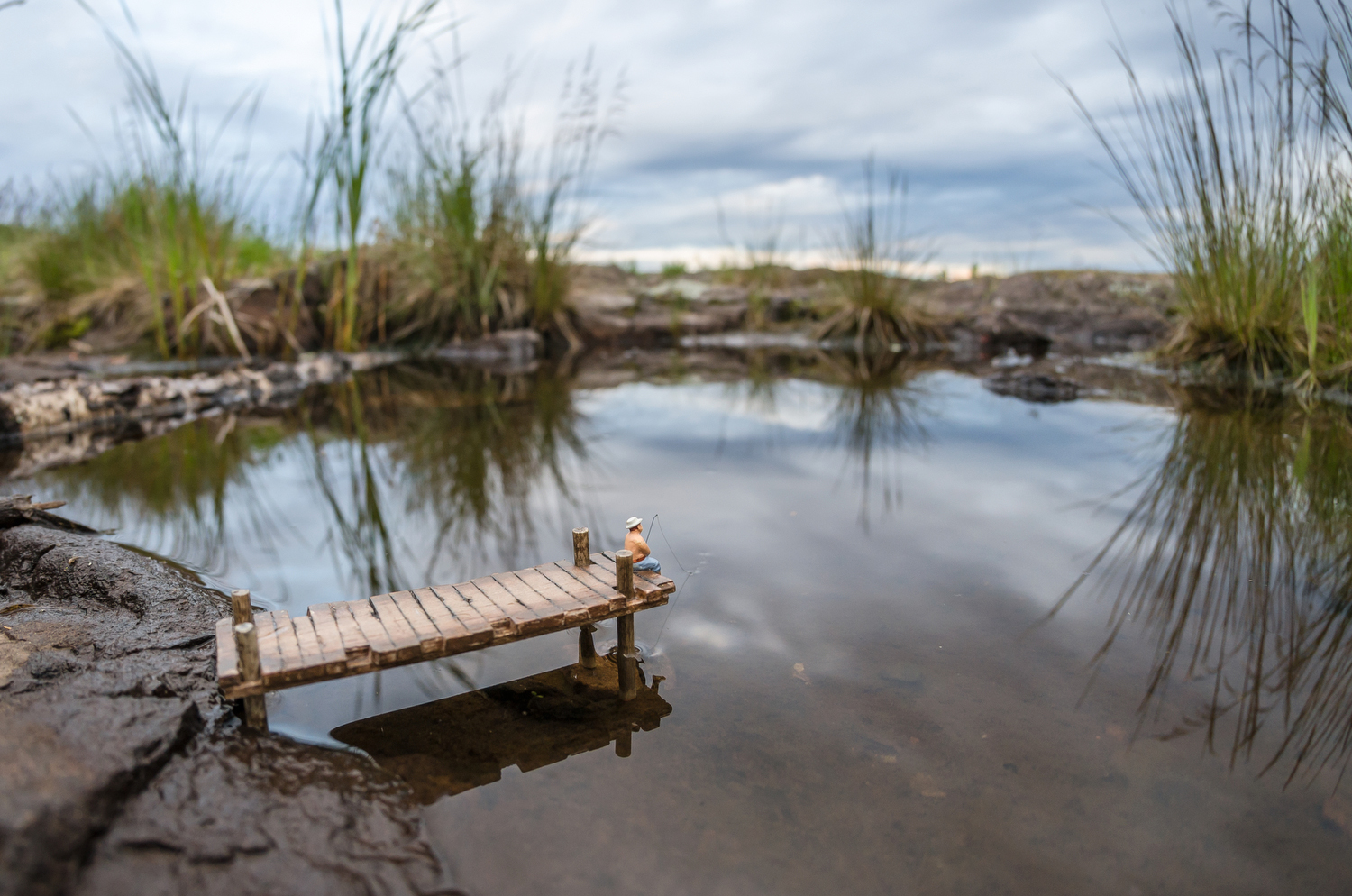 8.)Little boater taking on a crab.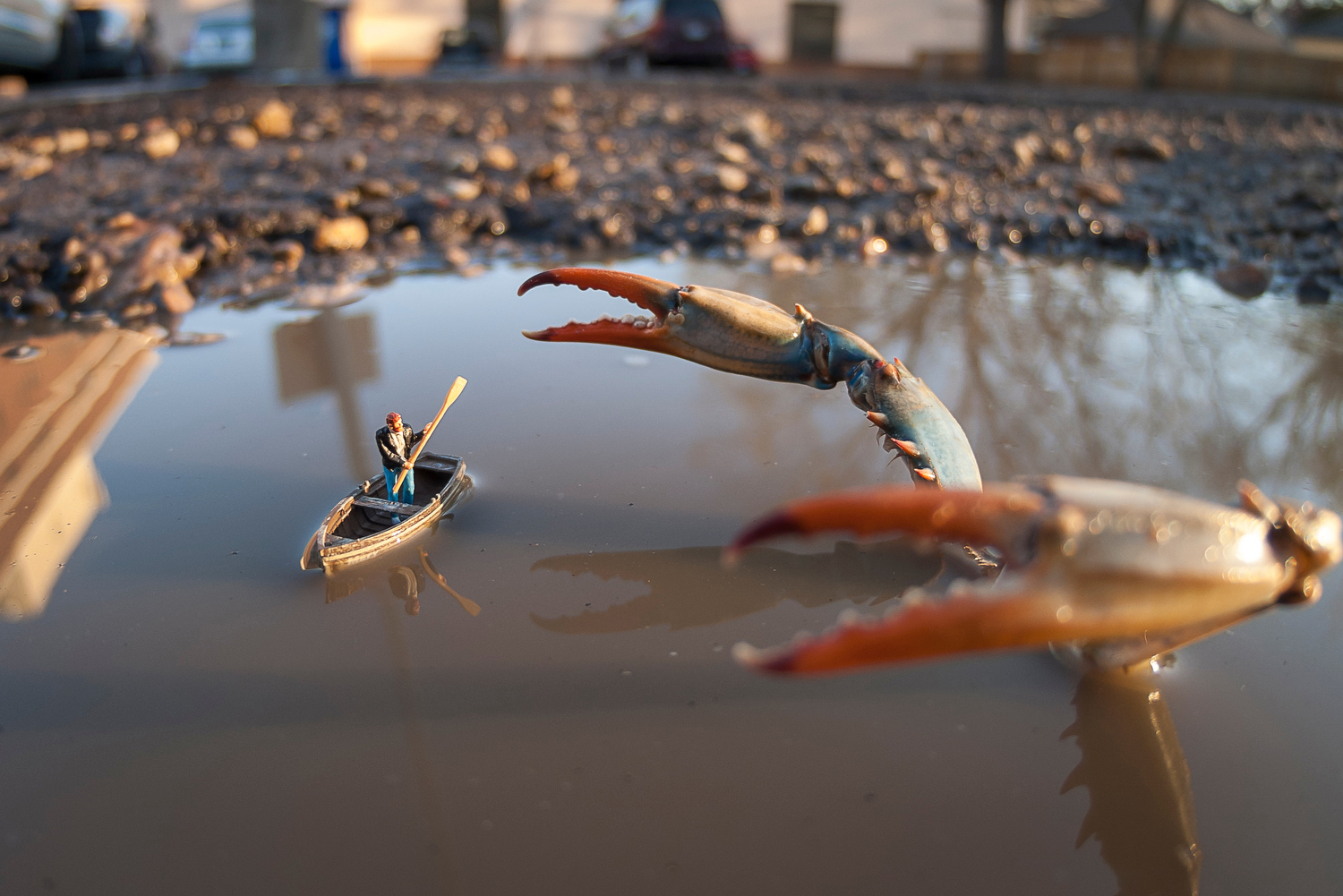 9.)Little road trip.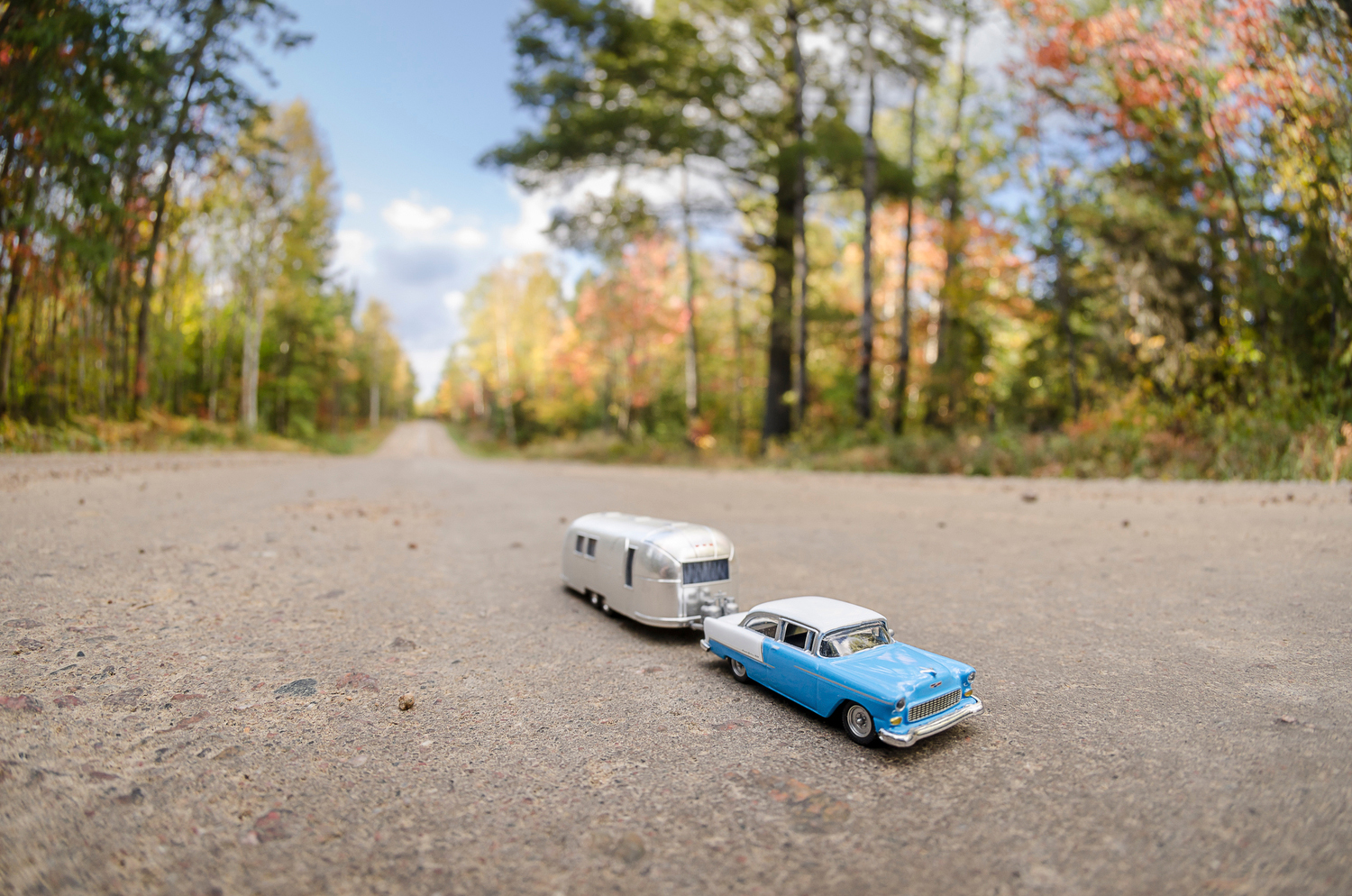 10.)Little hiker.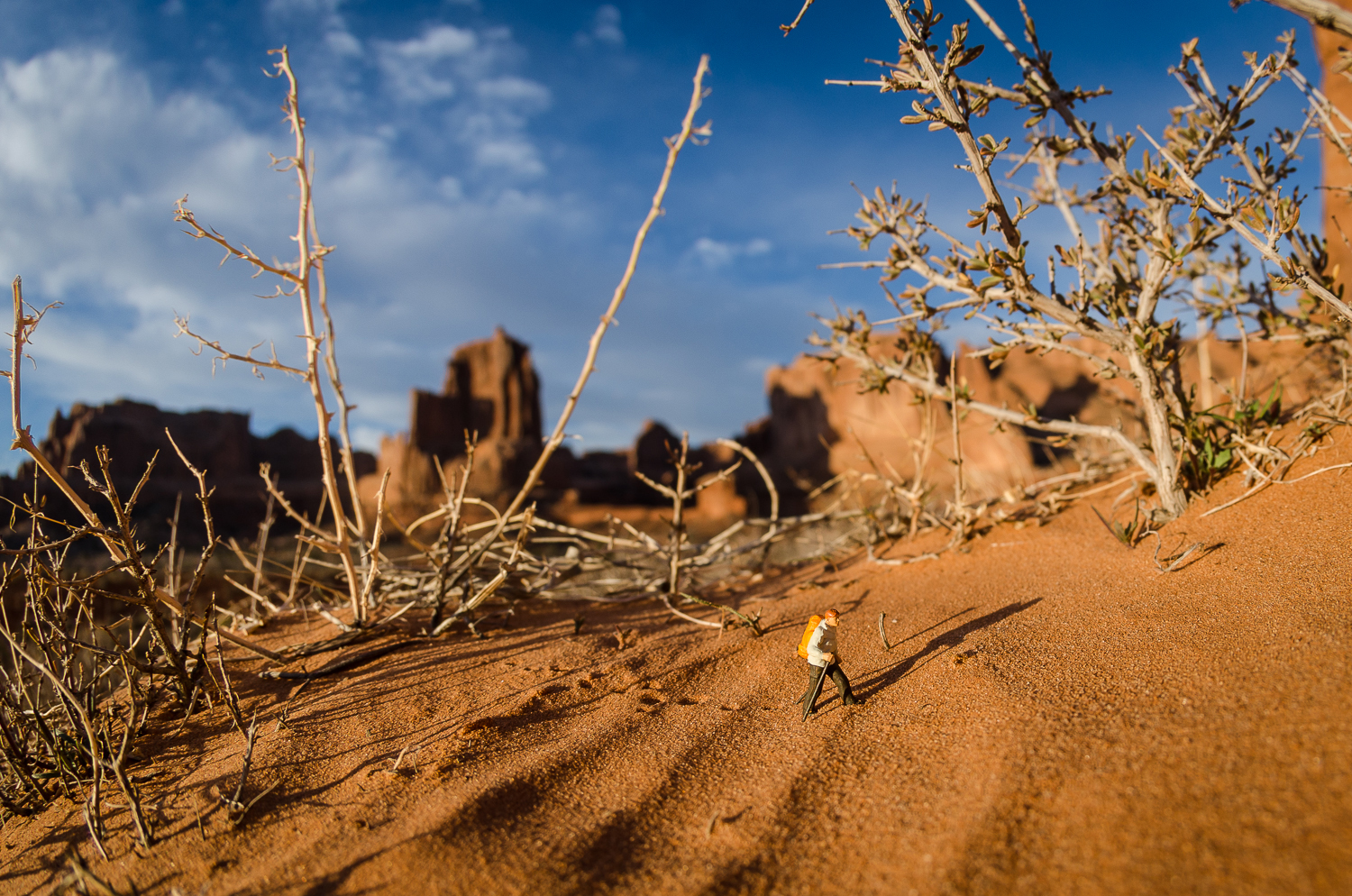 11.)Little commuter, waiting for the train.

12.)Little birdwatcher walking onward.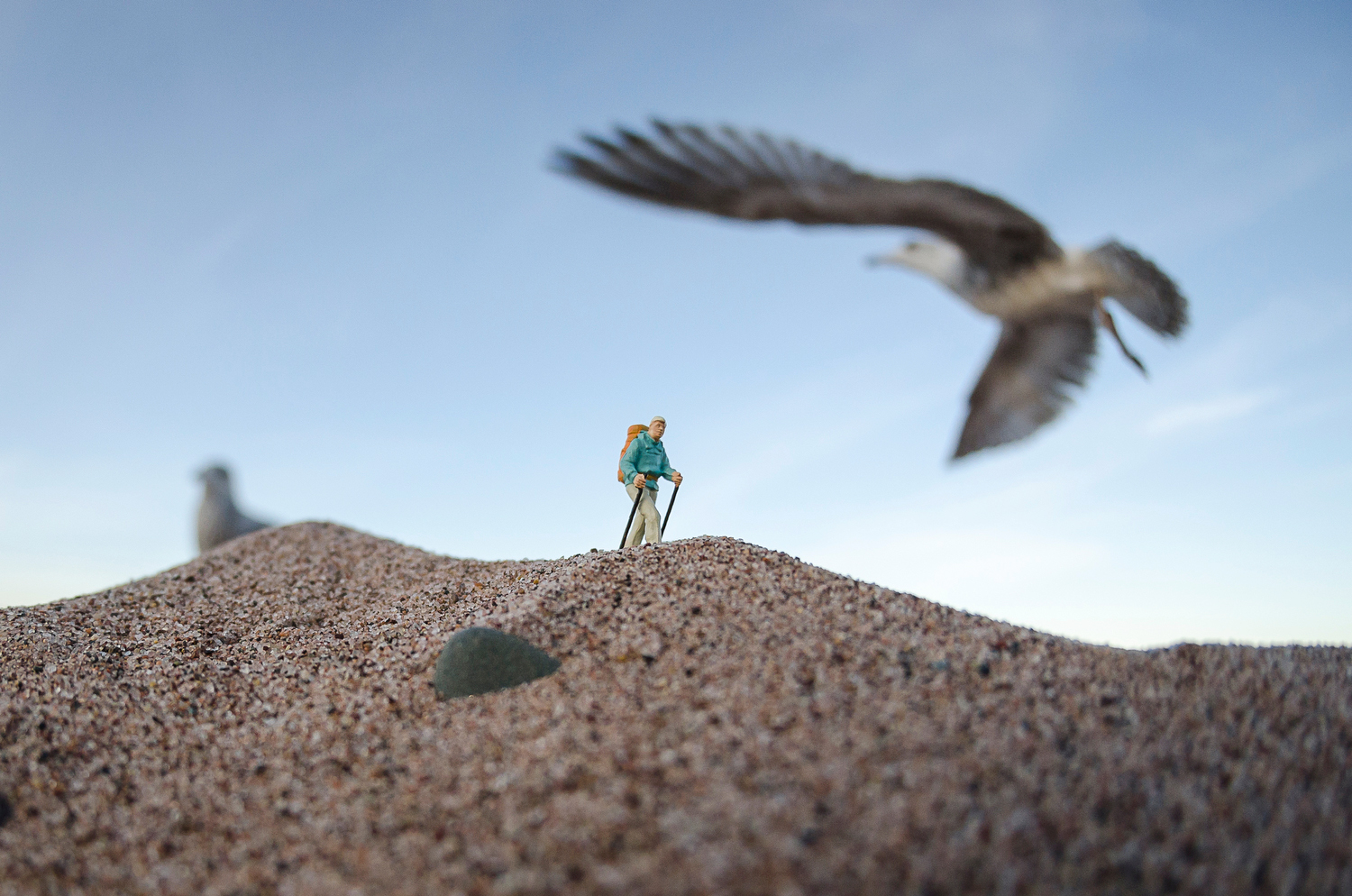 13.)Little tourists preparing to camp.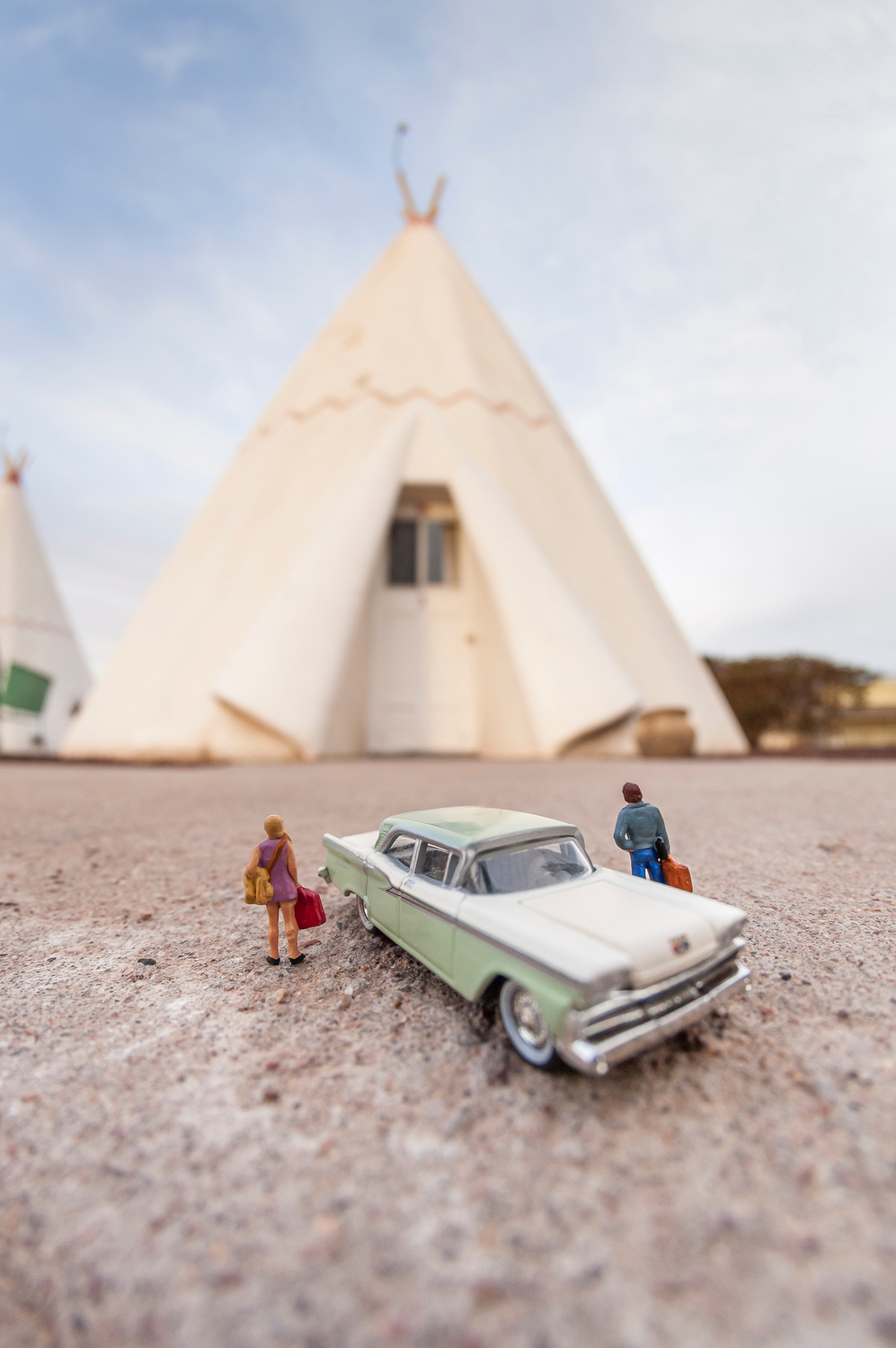 Related
Popular in the Community