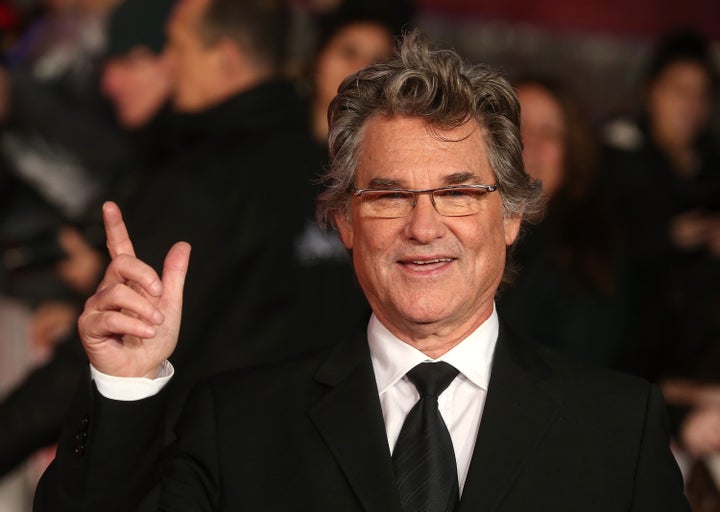 The tense exchange began trending on Facebook over the weekend, with Fox News saying Saturday that Russell "put gun control activists on blast."
Wells asks the actor about the "Quentin cult" of violence and the talk quickly segues into the national debate over the regulation of firearms.
"If you think gun control is going to change the terrorists' point of view, I think you're, like, out of your mind," Russell said. "I think it's absolutely insane. The problem we're having right now is that we don't have the concepts of how to turn it around and say, 'You know, you may think you've got me worried about what you're gonna do, dude. You're about to find out what I'm gonna do and that's gonna worry you a lot more.'"
When Wells references the notion that people on no-fly lists can legally purchase guns, Russell responds: "They can also make a bomb pretty easily. So what? They can also get knives and stab you. What are you gonna do about that? They can also get cars and run you over with them. What are you gonna do about that?"
"What are you gonna do, outlaw everything?" Russell says. "That isn't the answer."
REAL LIFE. REAL NEWS. REAL VOICES.
Help us tell more of the stories that matter from voices that too often remain unheard.