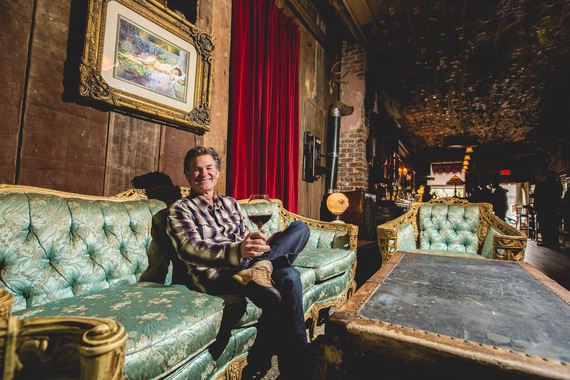 Kurt Russell -- you know his movies but do you know his wine? Labeled as "Gogi," it's not about his celebrity; it's about producing distinctive and well-crafted wine. We talked to Kurt about his love, passion and newest endeavor as a winemaker.
"I've only had a few things in my life that have garnered my full attention and this is now one of them. In the last five years I have really concentrated on wine making. I found it a wonderful opportunity to begin to learn about something I really wanted to do and I'm really happy I had a friend (Greg Garner) who said 'You need to act on this,' and he introduced me to Peter and Rebecca Work. They turned out to be, for me, just the right people." In reference to Peter and Rebecca, Kurt is talking about the proprietors of Ampelos wine, a vineyard and winery located in the Santa Rita Hills.
How he discovered the area and subsequently Ampelos was during the making of a Tarantino movie in the region. It was then when he realized the climate was great for producing particular types of wine and approached Ampelos. Peter and Rebecca did not know his celebrity status, which made for a more rewarding collaboration in that they concentrated on the crafting of his wine, not his presence as a movie star. "They had no interest in just slapping my name on the bottle, and gave me fully the opportunity to create it the way I wanted," he said. Furthermore, he respected their farming techniques, particularly as organic, biodynamic and sustainable in practice. Not only that, but Ampelos produces award-winning wine. Obviously, they know how to craft a good bottle.
Kurt thinks of his wine in terms of making movies. "I know exactly what I want to do and wine making is strikingly similar to making movies." What he means is that you must throw yourself fully into the process. "Be an artist. Do so in whatever art you choose. You want to feel your audience and hope that they will share in the experience the way you want it to be perceived," he says. "The formulation of a wine is like a movie in that you get the best people together, the best director and it's a production. When we put it in a barrel it's like editing a movie." He also adds, "The artistry is in the blending. The wine that ultimately goes into a bottle will be owned by people I'll never meet, but when they pour it they're pouring me out of the bottle."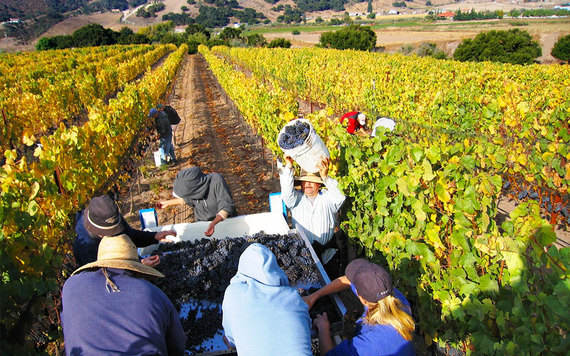 How did Kurt come to have such a great love for wine? "I've had the great fortune of being able to drink wine all over the world. I've discovered areas in my travels, particularly in Burgundy, that have helped shape my love of wine," he says. Kurt doesn't care much for the technical terms. "I didn't speak wine, I love drinking it and know what I like in a good wine." He communicates on a different level his palate, which was something Peter and Rebecca were very open to and able to understand. "I always thought this endeavor an impossibility, but it turned not to be so in working with them."
His wine is limited in availability, but he hopes to expand the reach of Gogi. Right now you can find his wine in Aspen and in San Francisco. You can also find Gogi wine at the Beverly Hills Cheese Store. However, the prime spot to try Kurt's wines is the Union Hotel in Los Alamos. "It's a cool little gem of a place," he says. Located at this historic location is now what is aptly called the "Wine Saloon." "I truly love the history of this place and instead of being a beer drinking saloon, now it is a place that serves wine and it happens to only feature Ampelos, Gogi and the Hudson Bellamy Rosé."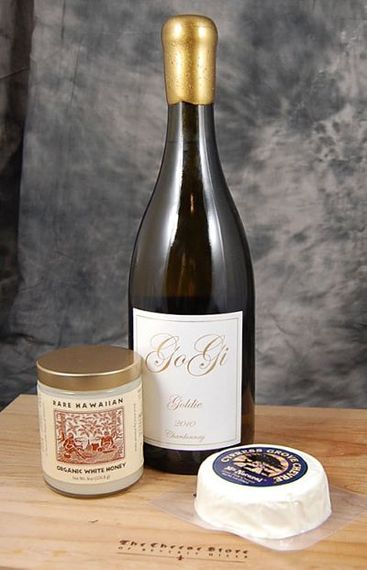 GoGi "Goldie" 2010 Chardonnay
That's right, the actress that calls him "Pa," Kate Hudson, has independently developed a Rosé with her fiancé Matt Bellamy. Although the pair developed their wine independently, he has obviously been an influence. In general, his wine is about family. The name Gogi is reflective of this. It's a nickname he acquired as a kid, but it is also what his grandchildren call him. Like the intimate process of creating wine, so is his homage to loved ones, the form of namesake wines.
He dedicated one wine to his sister Jody. Her nickname has always been "Baz." When it was discovered that she had a life-threatening brain tumor, Kurt decided to honor her via his wine. Thankfully Jody has recovered and her dedicated "Forbaz" wine continues to be a favorite. "My dad had nicknames for absolutely everybody. We have a big family." He has also produced a wine for Goldie Hawn, a Chardonnay labeled "Goldie." "Each year I produce a wine for a different family member. This year will be another family member's nickname."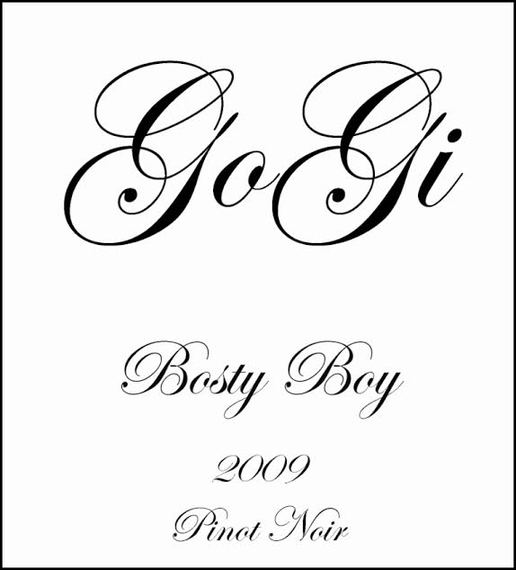 Finally, when asked the humorous question about the best cure for a hangover, he offers some great advice. "People don't get headaches from my wine because it's super clean. People who get headaches are dehydrated. I can feel hungover from other wines, but never from Ampelos. So what is the best cure, we asked? "Oxygen and lots of Menudo (soup) does the trick," he says.
There you have it, an acclaimed actor has broken a barrier where celebrities just put their name on a product. He doesn't endorse a product, he lovingly produces wine; engaging his palate, love of the process and an astute discernment that makes Gogi wine some of the finest in the nation. Look for it coming your way, you will find, like many sommeliers, to be of the highest quality and carefully crafted for a definitive taste.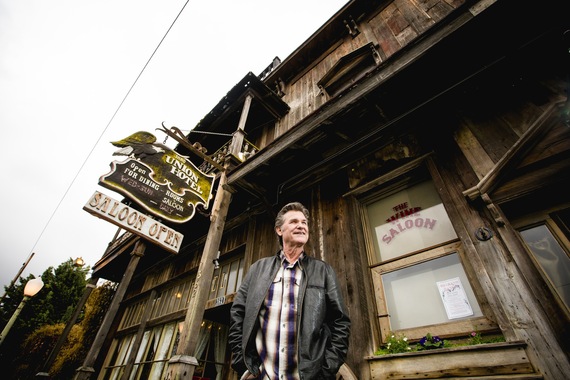 Another side of Kurt Russell
Allman Brothers -- My son plays the young Duane Allman in the biopic Midnight Rider, currently filming.
Greece and, Tahiti. I love Europe but for travel i keep thinking Tahiti is on a whole other category. We have friends in both places.
I don't have one! I live my life and do the things i want to do. I learned to fly a while ago, and now I'm passionate about making wine. It's what I love to do. It's more "What's next," or really the "Now." I've always been that way. I spend little time looking at the past. Although, I see my grandkids today and they remind me of certain things from my past. Other than that I am just in the now, and in the immediate future.
Antifragile -- When you put it in terms of wine and understand what it's saying, it breaks down on every aspect of life.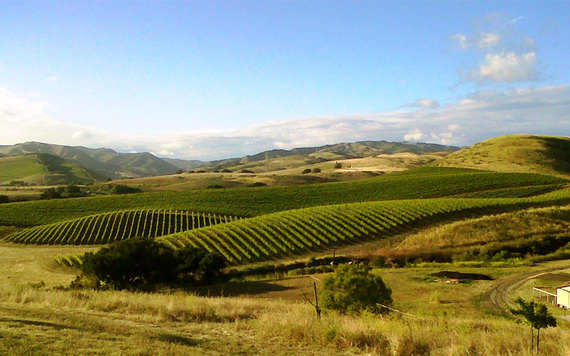 Harvest and Vineyard Photos/Gogi -- Ampelos
Assoc. producer/interview -- Leigh Kosloski
Kurt Russell photo credits -- Henry Bruington
Popular in the Community