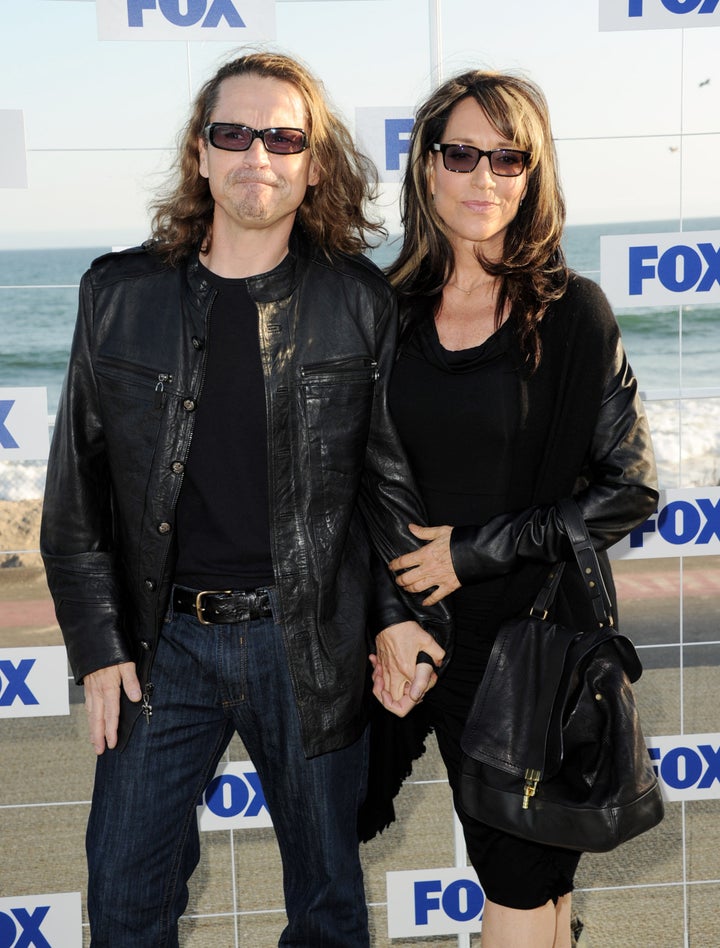 Don't expect SAMCRO to be protecting Don Draper and company anytime soon.
Kurt Sutter, the outspoken creator of the hit Hell's Angels-style show "Sons of Anarchy," logged on to Twitter yesterday to chime in on the growing pains felt by a rival network, FX. The cable channel recently saw Frank Darabont, showrunner of the breakout hit "The Walking Dead," quit in a fog of controversy. At least, that's the official story.
Sutter has a different version of the events.
"why darabont got fired - weiner. he held AMC hostage, broke their bank, budgets were slashed, shit rolled down hill onto gilligan and frank," he tweeted Thursday, the first in a series of missives. He immediately followed up, writing, "no one else wants to f*cking say it, but the greed of mad men is killing the other two best shows on tv -- breaking bad and walking dead."
Sutter's jab at Weiner refers to the protracted negotiations with AMC to continue running the 60s-set drama, with differences over budget, cast and other issues bringing the show's creator to the brink of leaving.
The tweets continued with more inside detail.
"darabont reacted strongly to slashed budgets. he made mistakes, he was fired. no creative in town will trust AMC to back up their artists," Sutter wrote. "i don't know MW, got no beef with him. just hate that darabont is being demonized. no one has the balls to tell the truth. MM gutted AMC," he then added.
A little while later, Sutter defended his comments by flying the flag of truth.
"i have trouble determining the line between honesty and brutal frankness. i usually get pushed past it by bullshit and injustice," he admitted, "apparently speaking one's mind is outrageous, troublesome and self-indulgent. man, this is a town full of silent, terrified dicksuckers."
Calling all HuffPost superfans!
Sign up for membership to become a founding member and help shape HuffPost's next chapter