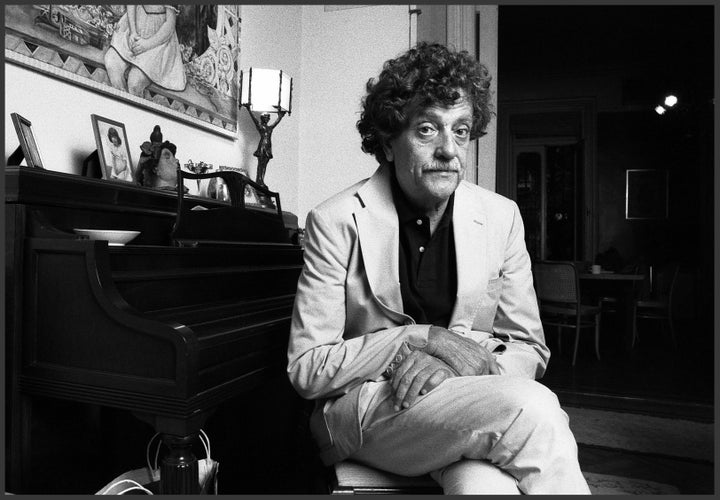 "This collection pulses with relevance," Dave Eggers writes in the foreword to Complete Stories, a soon-to-be-released collection of Kurt Vonnegut's short fiction that's set to include five never-before-published stories by the Slaughterhouse Five author. The eagerly anticipated book, edited by longtime Vonnegut associates Jerome Klinkowitz and Dan Wakefield, hits shelves on Sept. 26.
Arriving a decade after the prolific writer's death, the historic survey of Vonnegut's work brings his affecting cultural criticism ― and empathetic storytelling ― back into the spotlight. Having lived through the politics of World War II and the ensuing Cold War, the contentious U.S. interventions in the late 20th century, the rise in xenophobia and religious intolerance following 9/11, and an alarming surge in climate change denial throughout, Vonnegut's writing explodes with disquieting warnings and lessons that continue to ring true for contemporary readers.
His "moral stories," Eggers adds, "tell us what's right and what's wrong" about the way we choose to live. "The satisfaction we draw from seeing some moral clarity, some linear order brought to a knotted world, is impossible to overstate."
All in all, Complete Stories consists of 97 short stories written over the course of his career spanning 1941 and 2007 ― five of which were only recently unearthed. "As a longtime Vonnegut scholar, Jerome knew there were some unpublished stories," Wakefield told HuffPost. Heeding Klinkowitz's advice, Wakefield went to the Vonnegut Archive at The Lilly Library in Bloomington, Indiana, last summer, and found several versions of a story called "The Drone King," among other rarely seen and unfinished works.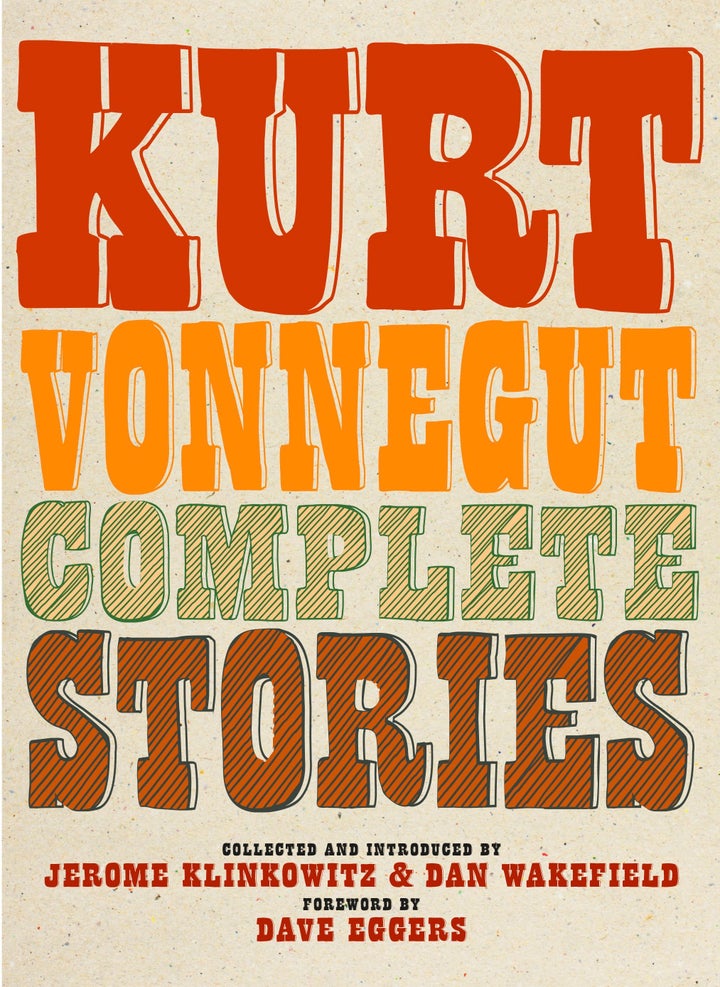 "Most all of Vonnegut's stories were published in the 1950s and all but a very few were written in that decade, as well as the early '60s," Wakefield explained. Famous Vonnegut tales like "Welcome to the Monkey House" (1968) and "Harrison Bergeron" (1961) spin off the horrors of pharmaceutical dystopia and governmental egalitarianism gone wrong. "The Drone King," recently teased in The Atlantic, is less fantastical, but appropriately reminiscent of Vonnegut's ability to infuse delightfully bizarre scenarios with a dose of societal relevancy.
"Some of the later stories in the early '60s reflected cultural changes," Wakefield said. "One story published in 1963 in Redbook magazine told of a woman whose life changed when she read a new book called Woman, The Wasted Sex, which was modeled on Betty Friedan's The Feminine Mystique, which was published that year."
Complete Stories stands as the first comprehensive gathering of Vonnegut's far-reaching body of short fiction. Like Eggers, Wakefield agrees that there's a certain power to the works being released today.
"I think the same basic ethical questions exist today as they always have ― honesty, loyalty, betrayal, fame and fortune versus your own standards," he qualified. But one thing in particular has changed dramatically since Vonnegut's short story-writing heyday: the overwhelming income gap between the rich and poor.
"Kurt was always for the underdog, for the downtrodden, and his favorite quotes were from 'The Sermon on the Mount' and the words of his fellow Hoosier, Eugene V. Debs: 'As long as there is a lower class, I am in it; as long as there is a criminal class, I am of it; as long as there is a soul in prison, I am not free,'" Wakefield said.
"It would be nice for people today to be reminded of the ethics those words are based on," Wakefield concluded. "Young people have always appreciated Vonnegut, and find in his words new ways of looking at the world, and these stories will continue to awaken their curiosity and their sense of possibility."
Complete Stories by Kurt Vonnegut will be available on Sept. 26 courtesy of Seven Stories Press.
Related
Before You Go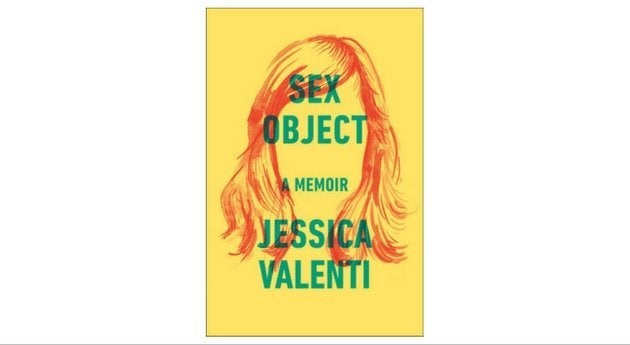 19 Nonfiction Books That Will Expand Your Mind
Popular in the Community