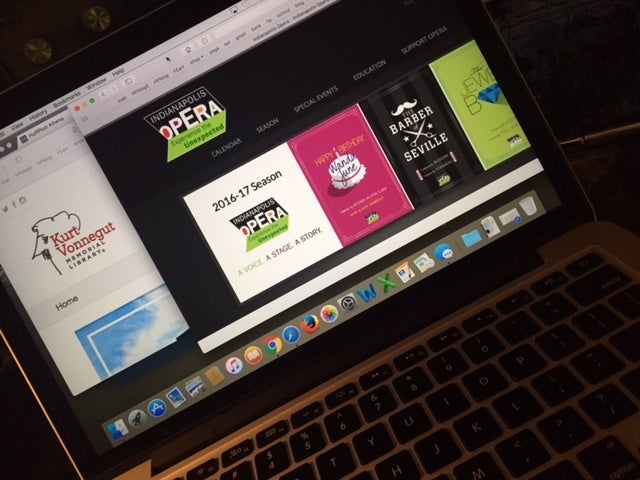 This is an exciting time for the legacy of Kurt Vonnegut. He who spoke out with wit and keenly distilled eloquence against the atrocity that is war, he who helped citizens first explore the nuanced conundrum that is patriotism amidst a preference for peace, has a voice that grows more profound with each year, almost a decade now since his passing. And what a good thing it is, for Vonnegut's writings show us how, through creative expression, one can rend hearts, crush notions, challenge authority, expose blood and guts and do it all without tragic, collateral loss.
Indeed, creative expression gives us all something to talk about, to grow with - together. We need this now more than ever.
To read more on these events, visit the Indy Opera site and go to the Kurt Vonnegut Library Museum site. The KVML successfully completed its kickstarter campaign, created to help fund its move to a permanent location - but much work is left to do, many funds still need to be raised. I invite you to support these two wonderful and vital Arts entities in the city of Kurt's birth and to share this information as a nod to a legacy that should be championed.
Related
Popular in the Community