Finnish artist Kustaa Saksi has a way with threads.
In his ongoing exhibition, "Hypnopompic," the warp and weft master combines surreal imagery with the traditional practice of jacquard weaving, resulting in a series of wild textile artworks that reflect on that semi-dream state we all experience at the tail end of a sleep cycle.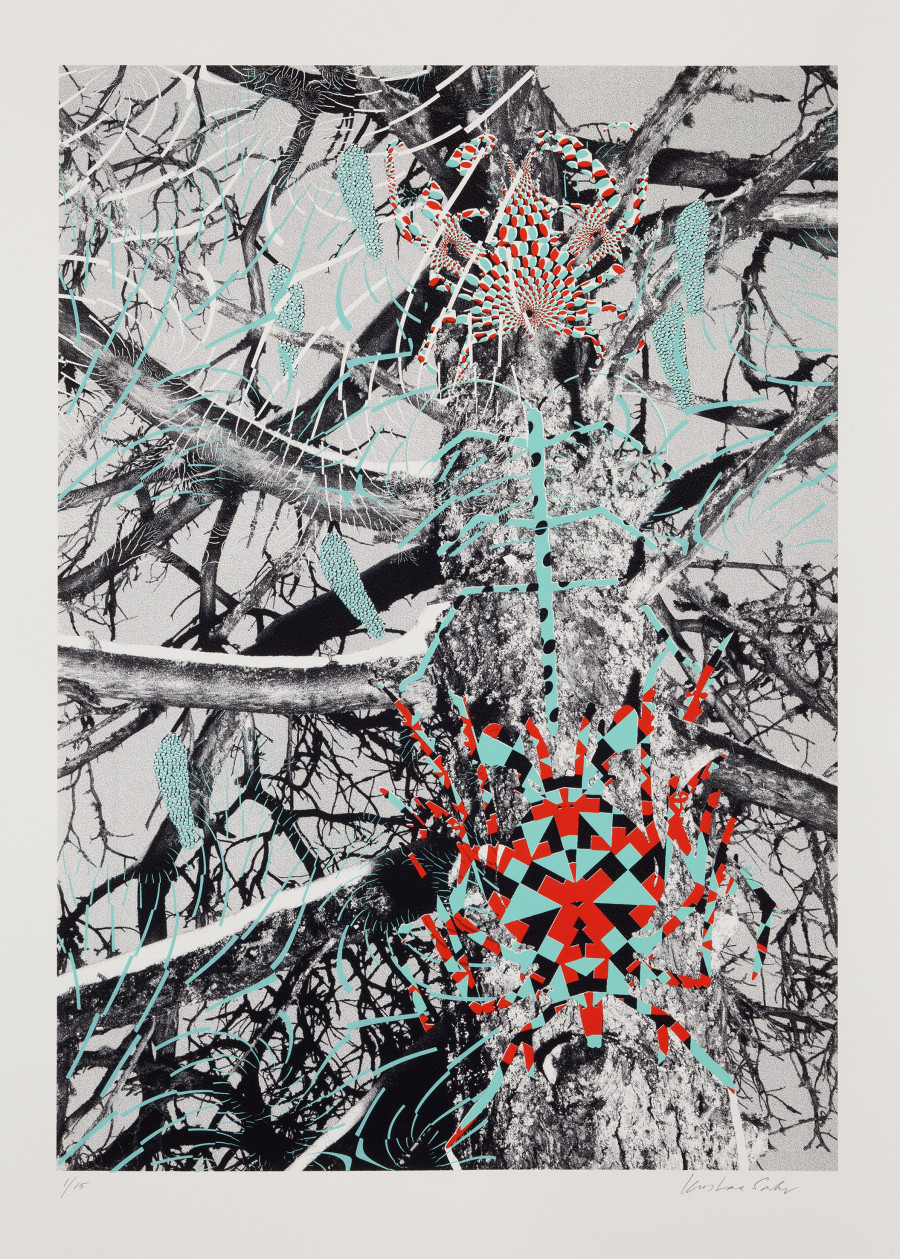 From tarantula-like creatures to mesmerizing, repeating landscapes, Saksi's massive graphic patterns are the ornate tapestries your grandmother never had. Depicting the strange sensory overload that occurs somewhere between sleep and consciousness, the large technicolor pieces are packed with bold hues, nightmarish characters and dizzying floral designs... essentially, everything we hoped psychedelic Finnish weaving would be.
So whether you're intrigued by the hypnopompic visions (perhaps, you're suffering from migraine-induced delusions?) or you appreciate a good optical masterpiece, scroll through Saksi's works below and let us know your thoughts on the series in the comments.