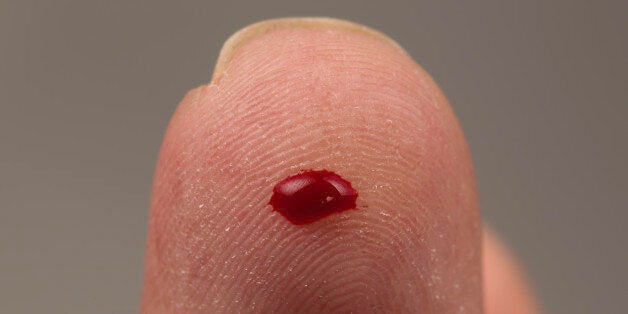 In an effort to curb terrorism and violence, Kuwait will soon require all permanent residents to register their DNA with the government.
The plan, announced at the beginning of July, will mandate that all 1.3 million citizens and 2.9 million foreign residents have their DNA tested and placed into a database. Anyone who doesn't comply with these guidelines could face up to a year in prison and a fine of $33,000. For people who provide fake samples, the jail time jumps to seven years.
The legislation comes on the heels of a deadly suicide bombing last month at a Shiite mosque in the country's capital. Twenty-six people were killed and 227 injured in the attack, for which ISIS has claimed responsibility, Agence France-Presse reported.
The new database would allow security officials to test DNA found at crime scenes and compare it to that of registered citizens.
"We are in a state of war," Interior Minister Sheikh Mohammad Khaled al-Sabah said during a speech to Kuwait's parliament before the plan was passed. "Yes, we have busted this terror cell but there are other cells we are going to strike."
"We are prepared to approve anything needed to boost security measures in the country," MP Jamal al-Omar said.
A similar archive is in place in the United States, but it's reserved for people who have been involved in criminal acts. In 2009, U.S. law enforcement officials expanded the program, which had previously been limited to convicts, and also began collecting genetic material from people who have been arrested and detained.
Popular in the Community