DETROIT -- By the time 43-year-old Kwame Kilpatrick is released from prison, he'll likely be eligible for Social Security.
Edmunds told the courtroom Thursday that federal sentencing guidelines recommended Kilpatrick receive a prison sentence ranging from 30 years to life behind bars, according to the Detroit Free Press. Lengthy sentences are a relatively new trend in the history of corrupt politicians, thanks to a 2004 amendment to sentencing guidelines that allowed for longer prison stints to be handed down to public officials caught bribing, extorting and committing fraud. The amendment text notes, "in general, public corruption offenses previously did not receive punishment commensurate with the gravity of the offense."
Wayne State Univeristy Law Professor Peter Henning is a former Department of Justice attorney and the co-author of White Collar Crime. He told The Huffington Post that disparities in sentencing guidelines became an issue in the early 2000s, after charges that felons who committed gun or drug offenses were receiving longer sentences on average than white collar criminals.
"They could either lower the drug and gun sentences, or raise the white collar sentences," he remembered. "And it's always easier for Congress to show how tough it is by raising sentences."
Since then, Henning has noticed an increase in the length of sentences for officials convicted of public corruption -- with Kilpatrick's being one of the most severe.
Scroll down to see a slideshow of other recent public corruption scandals and sentences.
"He received the kind of sentence that's normally given for homicides or very serious drug violations," said Henning, who had expected Kilpatrick's sentence to be around 20 years. The former mayor's defense attorneys had asked Edmunds to sentence him to 15 years or less in prison. "Twenty-eight years is higher than I thought it would be -- and maybe even higher than what's appropriate -- but not extreme."
Some observers say that Kilpatrick's address to the court during his sentencing hearing Thursday only hurt his chances for leniency. Deadline Detroit columnist Jeff Wattrick dismissed Kilpatrick's rambling elocution statement as a "non-apology apology."
"Thursday's courtroom spectacle showed finally that Kwame Kilpatrick is incapable of sincere penance," he wrote. "His performance, as much as anything else, justifies the stiffness of his 28-year sentence."
Detroit defense attorney Jim Burdick, an expert on white-collar crime, told The Huffington Post that Edmunds is known in the legal community as a "middle-of-the-road-sentencing judge, a very kind, objective and honest judge." He said Kilpatrick, whom he referred to as a "giant narcissist of a person," should have offered a short, sincere apology for the his crimes.
"He probably cost himself a bunch of time by not accepting any responsibility," Burdick said, adding that Kilpatrick could have received a sentence of 20 years or less.
"I think [Edmunds] gave him a break at 28 years after what he said," he added. "I think he burned himself."
But do longer prison sentences for public officials convicted of corruption deter other politicians from following the same path? Henning remains skeptical. "When you see these cases play out, it's that the public officials believed they are a lot smarter than the guys who get caught. They think people who get caught are dumb, and they're smart. So they're gonna get away with it."
But Henning said showing that abuses of the public trust won't be tolerated is an equal, if not more important rationale for judges to impose long stints in prison for elected officials who are convicted of corruption.
"If you compare the difference between a drug dealer and a mayor, their impact on the city, the impact of a mayor is far beyond what any individual drug dealer could cause," he said.
Before You Go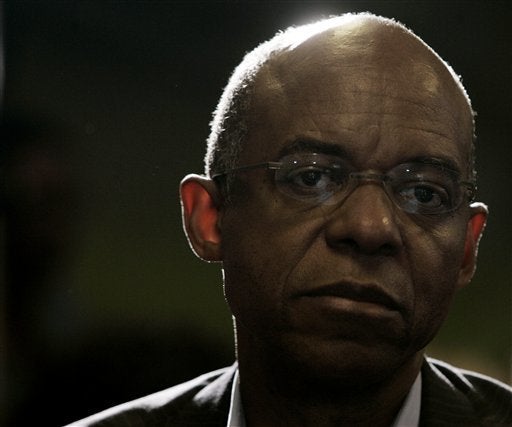 Public Corruption Scandals And Sentences
Popular in the Community