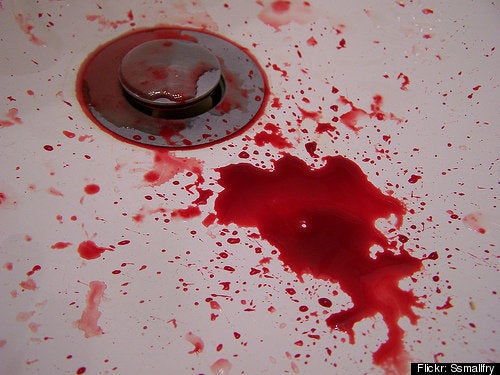 When Mixed martial arts fighter Kyacey Uscola lost during a recent episode of The Ultimate Fighter, he likely had no idea that he would soon suffer a serious penis injury that same night. But that's exactly what happened, nearly placing him in league with Channing Tatum and an unfortunate Super Bowl fan.
Scroll down for more, and click here for the full interview.
Stephan Bonnar: So Kyacey, after you got off the show you had a pretty interesting fight, and this one was not with humans but rather with a pack of pit bulls. What happened?
Kyacey Uscola: I was walking up to the side of the (TUF) house, along the road, when these dogs sort of ran up on me and cornered me, and um I'm an idiot I didn't run when I should've ran, I squared off with them and sliced my hand punching one in the teeth. Got chunks bitten out of my shoulder, hip, hamstring and the uh money one was that they bit through my urethra and uh I had to have a catheter for two weeks...
SB: The tooth actually pierced through your penis?
KU: Yeah, all the way through.
Related
Popular in the Community