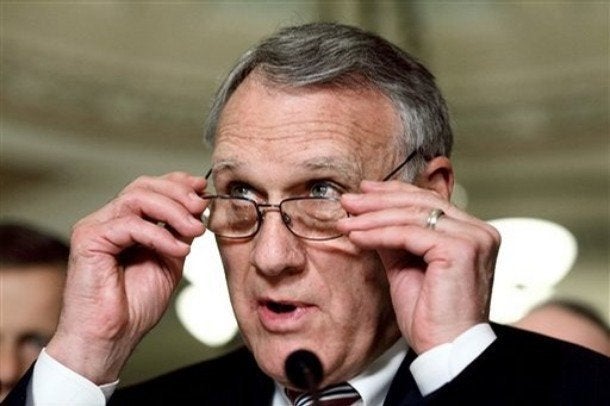 Senator Jon Kyl (R-AZ), a leader of the religious right wing in the Senate, who once infamously held a hearing on Saudi Arabia, featuring, as experts, three authors who had never been to Saudi Arabia, is at it again.
The Obama administration, both the president and secretary of state, have made clear their intention to positively engage the Muslim world. Following on that, Chairman of the Senate Foreign Relations Committee, John Kerry (D-MA), has announced hearings on "Engaging with Muslim Communities Around the World," featuring former Secretary of State Madeleine Albright, among others.
Kyl, ever the provocateur, has scheduled -- at exactly the same time -- a showing of the controversial video "Fitna" and will host a reception for its writer/producer, Dutch politician Geert Wilders. Wilders is a well-known anti-Muslim bigot, has said "I hate Islam" and who seeks to "ban the Qur'an" in his country, was also recently refused entry into Great Britain where he had been invited by a Member of the House of Lords to show his little video, and in his home country has been ordered to be prosecuted for hatred and discrimination based on his statements in various media equating Islam to Nazism.
One might reasonably ask, what is Kyl up to? But, by his behavior, past and present, the answer seems clear.
Popular in the Community