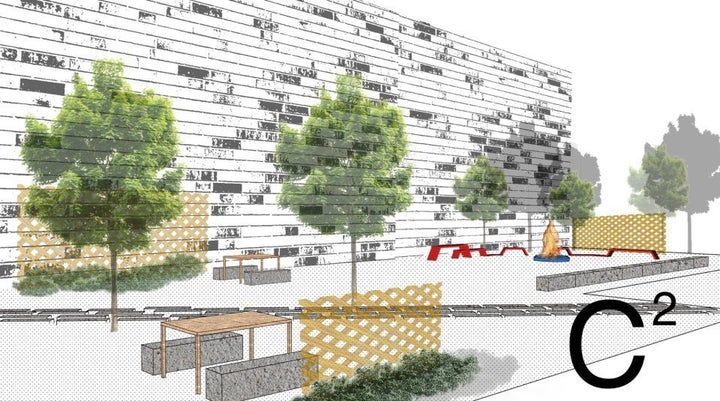 It doesn't take a college degree to start tackling Detroit's problems and making the city a greener, more walkable place. While Wayne State University student Kyle Bartell, a native Detroiter, works to complete his Urban Studies degree, he's also spending time trying to create public parks.
"Living here in the city, that's been one of the biggest educators for me," Bartell said. "It's given me the first-hand experience of wanting to get involved."
When Bartell looked at ways Detroit could become friendlier to its residents, he started noticing "desire paths." Also called social trails, these paths are tread by people walking across land where there are no official walkways. Pedestrians create their own paths simply by wearing down the grass. For examples of the many desire paths in Detroit, see the Sweet Juniper blog.
Rather than forcing people to walk where the concrete lies, Bartell proposes designing around users' needs to make open spaces more welcoming. A vacant lot at Lothrop Road and Third Street in Detroit's New Center neighborhood caught his eye for its beautiful trees and the desire path created by people walking between a parking garage and Henry Ford Hospital.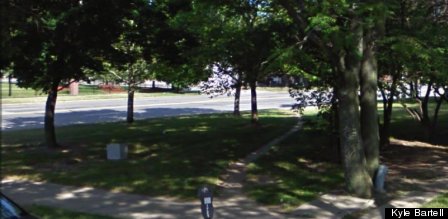 Bartell, along with partners and recent University of Michigan architecture graduates Maria Sviridova and Danny Travis, submitted a proposal to Midtown Inc. to develop and improve the space. And that corner is just the beginning -- it's a project Bartell would like to replicate across the city.
"The momentum to using underutilized space is only up and up, and we want to take advantage of it as much as we can," he said.
In the meantime, Bartell, Sviridova and Travis decided to take their proposal off-paper. They chose a patch of land at Cass Avenue and Canfield Street in Midtown, on the side of the Knickerbocker building, that has its own desire path. They started improving the land with the owner's permission.
"We live in the area, and we're taking it upon ourselves to make it better where we live," Bartell explained.
Bartell, who grew up on Detroit's northwest side, fondly remembers the parks of his childhood where he would play sports.
"It's the place-based education that got me motivated to do something and make Detroit better on a more physical level," he said. "It's a no-brainer -- everyone should want to get involved in making our environments a lot cleaner and safer."
Popular in the Community