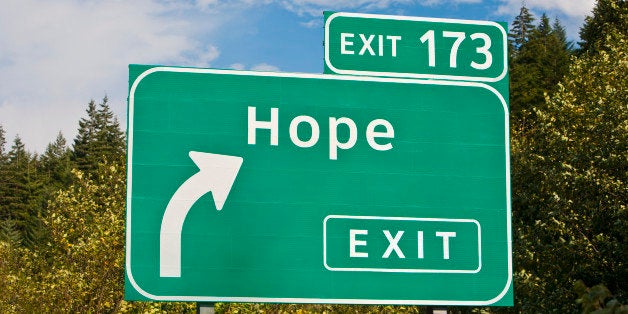 For parents of a child diagnosed with a life altering condition, there is no greater hope than someone who lives a life of passion and purpose in spite of a disability. For a host of parents Kyle Bryant has been that someone.
As the mother of a child born with a chromosomal abnormality which causes cognitive, motor and language deficits, I understand what it is to feel the bottom has dropped out. The doctor relays the diagnosis and your world -- every hope and dream you had for your child dissolve in a sentence. After the initial shock and sadness, however, you begin to take stock in the things that your child can do. You appreciate beyond measure the moments and the people who give them joy. And you look to others who do the same.
I first read about Kyle Bryant, 33, when a friend was diagnosed with a rare degenerative neuromuscular disease called Friedrich's Ataxia (FA). As I researched what this diagnosis meant, a picture of Kyle appeared on my computer screen. He was smiling, seated on a low three wheeled vehicle, his hands raised in victory.
Diagnosed with FA at age 17, Kyle refused to let this condition determine how he would live his life. As his motor skills deteriorated and he watched the sports and activities he loved most slip away, Kyle refused to give up the freedom and joy he found in riding his bike. Equipped with a specially adapted "trike" Kyle has evolved into a renowned long distance racer and an inspiration for all who face unexpected roadblocks along the way.
The ATAXIAN, a documentary which premieres at the Dances With Films Festival in Los Angeles on June 6th, 2015, details how Kyle turned the tables on FA by using the very muscles compromised by this disease to compete in The Race Across America: "The most grueling bike race in the world." It is a tribute not only to Kyle and his teammates, but to all who refuse to let the circumstances of their life dictate how they will live -- and to all inspired by them to take action.
I encourage you to see The ATAXIAN because no life is without challenge and when the road blocks go up and the bottom falls out it's really all about how we react -- (and the people who share our path along the way.)
Popular in the Community