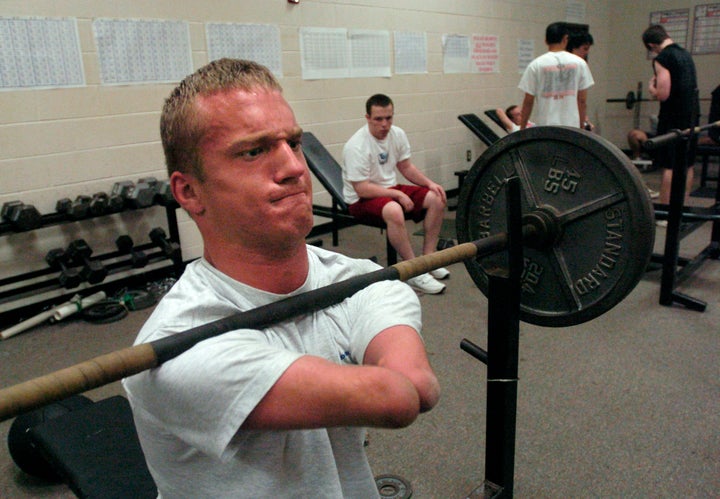 When Kyle Maynard hit Mt. Kilimanjaro's peak Sunday, he became the first quadruple amputee to get to the top without assistance, Mission Kilimanjaro reports.
Maynard, who was born without arms or legs below his elbows and knees, took on the challenge to inspire children and veterans with disabilities to seek out heart-pumping adventures, despite their physical limitations. His crew of able-bodied and disabled climbers included an Army staff sergeant and former Marine officer who suffered war-related injuries, according to Mission Kilimanjaro.
"Tragically, an average of 18 veterans decides each day that those challenges are too overwhelming and chooses to end their lives," Mission Kilimanjaro wrote on its website. The team said its "using the trek up the mountain to show...that there are other choices and that it is possible to overcome any obstacle."
The Atlanta native crawled all 19,340 feet of the tallest mountain in Africa by wrapping bike tires around his limbs, secured with gorilla tape, CBS Atlanta reports.
"To me I never knew different," Maynard told CBS Atlanta in October. "My parents raised me with the attitude to believe that the disability was there, but it wasn't going to effect my life."