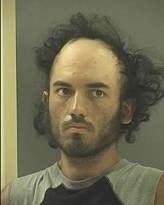 A man has been arrested in Annapolis, Md., after he shouted expletives and pretended to point a gun at the audience at a local movie theater.
Kyle Nolan Tanner, 25, entered an afternoon showing of "Madagascar 3" on Wednesday at the Bow Tie Cinemas and allegedly began cursing at the screen and at the audience, reported CBS Local. He exited the theater twice, and on his third entrance he allegedly pretended to point a gun at the audience with his hands.
Several audience members fled, and the police were summoned. Tanner's alleged behavior likely triggered a particularly emotional reaction due to the deadly shooting that occurred at a Colorado movie theater July 20, killing 12 and leaving 58 injured.
He is being held at the Jennifer Road Detention Center in Annapolis.
Tanner is not the first to alarm movie theater audiences in the aftermath of the Colorado massacre. James Mapes was arrested days after the shooting for walking into a movie theater with a gun on his waist in Thornton, Col. -- 25 minutes from Aurora, where the massacre took place. He reportedly was wearing a shirt that read, "Liberalism leads to terrorism" at the time.
Related
Popular in the Community