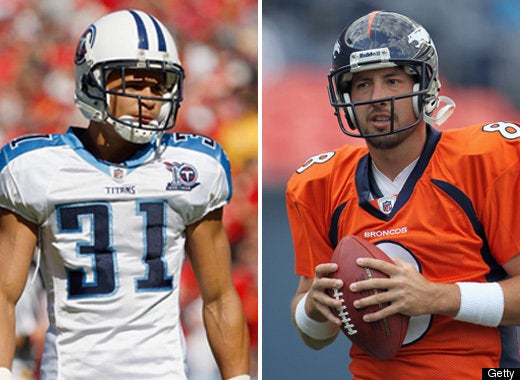 Denver Broncos quarterback Kyle Orton wouldn't give up against the Tennessee Titans on Sunday, throwing a late touchdown pass to Correll Buckhalter to take a 23-20 lead with 1:33 left in the game.
Despite the victory, Orton took some time to lash out at the Titans defense after the game, and he gave special attention to cornerback Cortland Finnegan.
"You always hear about how tough they are and all that stuff. I don't think they are tough," Orton told the Tennessean. "I think they are cheap, and it was one of the cheapest games that I've ever seen out of some of those players. I thought the refs did a good job of keeping it under control."
Orton went on to say Finnegan is a cheap player, not a good one.
The 27-year-old completed 35 of 50 passes and threw for two touchdowns. He recorded 341 passing yards and the Broncos improved to 2-2. The Titans
Popular in the Community