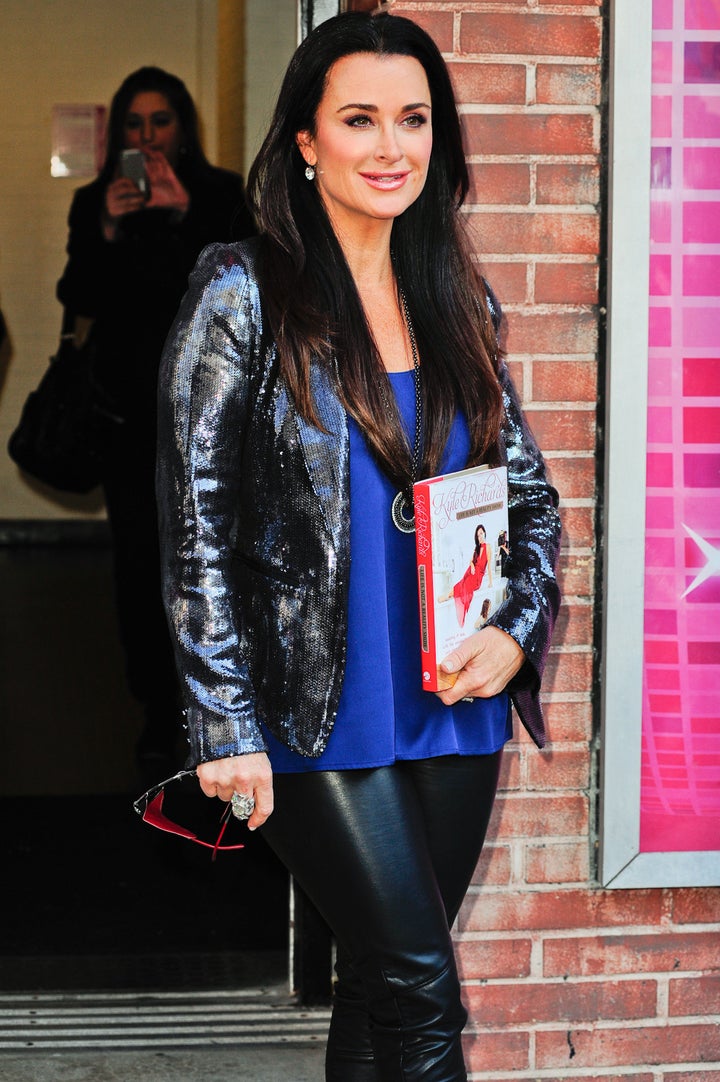 Kyle Richards often dishes out quick-witted advice on Bravo's "Real Housewives of Beverly Hills" and now the reality star has decided to put her words of wisdom on paper.
In her new book, "Life Is Not A Reality Show," Richards dispenses advice on relationships, parenting and how to dress with style without spending a fortune. Happily married and mom to four girls, Richards has written a fun-filled read with some tips that viewers may have missed in between all the "Real Housewives" drama.
I'm assuming you wrote this book because you were getting asked a lot of advice questions.
I've been getting so many. I've actually always been -- with my girlfriends -- the one everyone always came to for advice, and now that I've been on the show I get so many questions on Twitter which is one of the reasons I wanted to write the book. I get a lot of questions like "How can I get a relationship like the one you have with Mauricio?" or "How do I find a husband like that?"
What is your number one advice tip regarding relationships?
Have confidence and be independent. So many girls say, "Well I don't feel that way." I say, "You can fake it. Fake it until you make it. You can fake that you have confidence and eventually it will come to you." I grew up in a house filled with women and I really had the best education in the world of what to do and what not to do. Once you're married, it's a job, and there are tricks to keeping your marriage alive. That education in knowing the "Dos and Don'ts" really came in handy in finding the right guy and in my marriage.
What's a "Do" and what's a "Don't" when it comes to marriage?
One of the things I tell my friends is to never put yourself down in front of your husband. He doesn't see the flaws we see. You have to project an air of confidence and always be sparkling, fun and outgoing. Don't feel that once you're married the job is done ... you have to keep working at it. I think it's really important to be your husband's biggest fan. I want my husband to feel that no one's going to treat him as good as me. I see so many of my friends, once they get married, think they've got the job and they don't work at it anymore. That's the biggest mistake you can make.
Yes, she's still there. She's doing really well. We're all really proud of her. [Having] our relationship being played out on TV is difficult; people dissecting it and thinking they know us is very difficult at times. We've gone through a lot together. Some of our reactions are to things we've gone through together, but people haven't seen them. I'm happy to say we're in a much better place right now.
Much better. She's getting stronger every day. People think reality TV is scripted or we put on an act, but our show is very real. Sometimes people say that it's too real, but our show is not setup in any way.
But you are setup in situations. For instance, you're not a fan of your co-star Brandi Glanville. You would probably avoid in her real life, but you have to see her because she's a cast member.
Yeah, I see what you mean. But all the situations and what's going on in our lives is very real. There's many times I wish I could blame the script on things I've said, but I can't.
What's been your biggest regret?
[The episode featuring] "Game Night." One-hundred percent. Most people would think it would be [the argument] in the back of the limo with my sister, which was very painful, but that was what I was feeling and even though people didn't understand or get that ... I had to own that. But "Game Night" just wasn't me and it wasn't true to myself, so I was very upset about that.
What's a fashion tip you can share?
Never fall into fads. Always go with what works best for your body. You don't need to spend a lot of money. If you're going to shop in cheaper places, avoid prints because it can stand out like, "Oh, I saw that at Zara," but if it's a solid color it doesn't matter -- it could be $40 from Zara or $1,200 from Dolce and Gabbana.
I think people assume you get your hair blown out all the time.
When I have shoots I have someone to do it, but otherwise I let it go natural. I don't use product in my hair because it dulls the shine. I'm very neurotic on how I take care of my hair. I should be a little more neurotic about other things.
Exercise. I try, but with my schedule it's been so hard juggling being a mom and a wife and the TV show. Exercise always falls way down the list of priorities.
Do you and Mauricio want to have any more kids?
I go back and forth on it all the time. So does my husband, it depends on our American Express bill that month.
Do you ever hide bills from your husband?
Are you kidding? Of course! I only carry in my packages when he's not home. He says to me, "You know I've learned so many of your tricks from your book." That's the downside of writing the book -- my husband is onto all my tricks!

Before You Go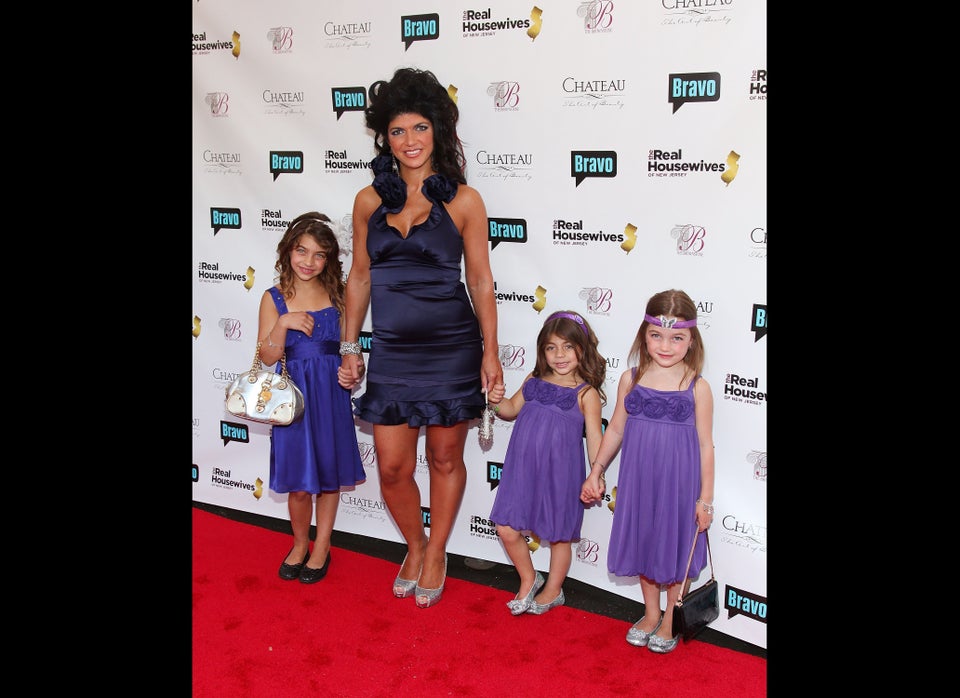 The Real Housewives of Bravo
Popular in the Community