After Jacquian Williams knocked the ball from his grasp and the Giants recovered at the 24-yard line, Kyle Williams was the scapegoat in San Francisco. The 23-year-old's name quickly started trending on Twitter -- partly because some 49ers fans lent their support, but mostly because he was the subject of hateful messages, several openly rooting for his death.
Someone, presumably a 49ers fan based on his profile image, tweeted that he hopes Williams and his family dies. Another wished Williams died in his sleep Sunday night. And when another tweeted that he's not sure Williams deserves to be receiving death threats, someone said that notion was "debatable."
Fortunately, several San Francisco teammates and other tweeters jumped to Williams' defense.
"Keep ur head up. U r my brother n teammate N I would put u back there all over again. We all lost this game tonight not u," 49ers star linebacker Patrick Willis tweeted.
Although it comes as no surprise that some fans would immediately react in the most extreme fashion, it's comforting to see so many rush to defend someone against such classless acts.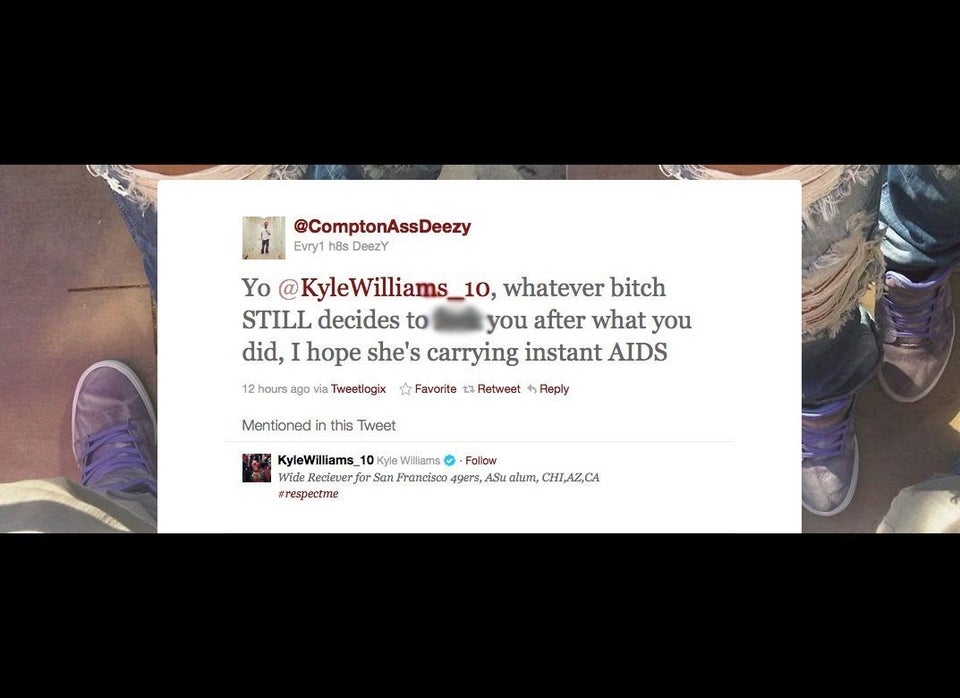 Kyle Williams Death Threats
Popular in the Community