A former full-time volunteer for Wisconsin state senator and U.S. House candidate Chad Lee (R) recanted his claim Monday that he had suffered a beating and threats for his sexuality and political affiliation. Kyle Wood, 29, had originally reported to the Madison, Wis., police that a man had broken into his apartment and proceeded to assault and threaten him on Oct. 24.
"I was getting ready for work and there was a knock at the door," Wood said in an email to The Daily Caller. "I opened it, and a guy wrapped a ligature around my neck, slammed my head into the doorway, and smashed my face into a mirror, telling me 'You should have kept your [f****t] mouth shut.'"
He also said that someone had vandalized his car earlier that week, spray-painting it with abusive comments like "house-trained republican f****t" and "traitor."
Wood had worked full-time for Lee's campaign as the Republican candidate runs for the House seat left vacant by outgoing Rep. Tammy Baldwin (D-Wis.). Lee's opponent, state Rep. Mark Pocan (D), is openly gay and holds a substantial cash advantage.
The story, which the right-leaning Daily Caller first reported on Oct. 25, spread to the state media and across the Internet. Wood gave interviews to local talk show host Vicki McKenna and Milwaukee Journal Sentinel columnist Christian Schneider. The Journal-Sentinel has since removed the interview from its site.
Lee's campaign confirmed that it would no longer employ Wood after learning of his reversal.
"A deeply troubled volunteer misled police, news outlets and our own team in regards to events that he alleged," the campaign said in a statement released Monday.
Wood has refrained from commenting since his interview with the police on Monday afternoon. Following that meeting, the police department updated its incident report to reflect that the previously reported claim was "unfounded."
Madison Police Capt. Joe Balles notes that the Republican staffer could face criminal prosecution for the false reporting of a hate crime, but that the department also does not want to deter residents from coming forward in the future.
"We're in the victims business," Balles told Isthmus, an alternative Wisconsin newpaper. "We really need victims to come forward. We don't take matters like this lightly."
When Wood first contacted The Daily Caller with the story, he submitted photos detailing the injuries he sustained to his face and neck. It is unclear whether Wood inflicted the injuries on himself or if he simply made up the political backstory to an unrelated violent act.
The issue of falsely reported hate crimes also came into play before the 2008 presidential election. In October of that year, a Republican campaign volunteer for Sen. John McCain (R-Ariz.) carved a backwards "B" into her own cheek and told police that a black man had done it after seeing her McCain bumper sticker.
CORRECTION: A previous version of this post incorrectly identified the local police as being in Madison County; it is the Madison police, in Dane County.
Support HuffPost
The Stakes Have Never Been Higher
Before You Go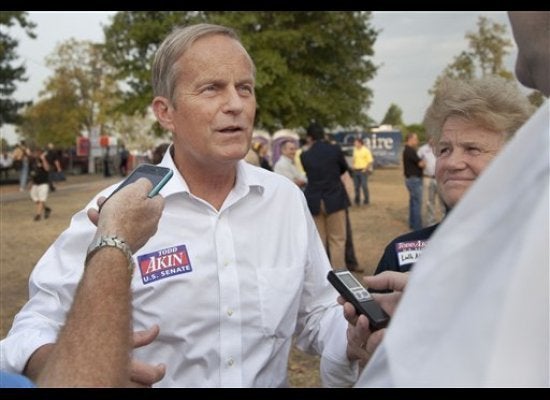 Extreme GOP Platform Positions
Popular in the Community