It might have taken Justin Timberlake and Madonna four minutes to save the world, but it took Kylie Jenner about 7 seconds to ditch a red carpet after protesters crashed her event.
A group of animal rights activists showed up at Jenner's appearance at the grand opening of Sugar Factory in Las Vegas on Saturday night to protest her use of fur.
Sugar Factory and the Kardashian/Jenner family apparently have some sort of deal going on, because every other week, one of the sisters is hawking a new bedazzled lollipop.
This time was different. When Jenner walked out to do her step, twirl, pout and repeat for a photo-op, someone from the crowd yelled, "Kylie Jenner, you have blood on your hands."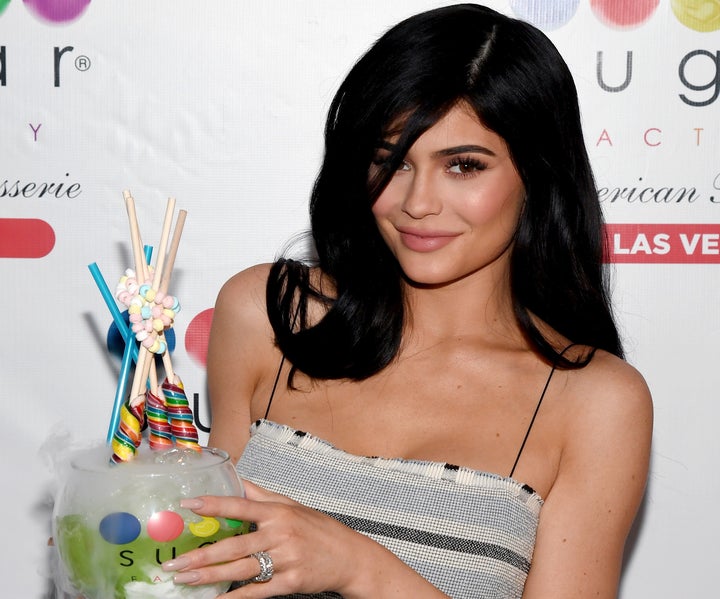 In seconds, Jenner retreated, accompanied by her team.
Behind a wall of photographers, a group held signs that read "Kylie Jenner Animal Abuser" with graphic photos depicting animal cruelty. The protesters were presumably referencing the Kardashian family's penchant for wearing fur.
In the past week, sisters Kim, Khloe and Kourtney Kardashian have come under fire after posting photos of themselves in fur coats. Kim was also famously flour-bombed in 2012 after being called a "fur hag" on the red carpet.