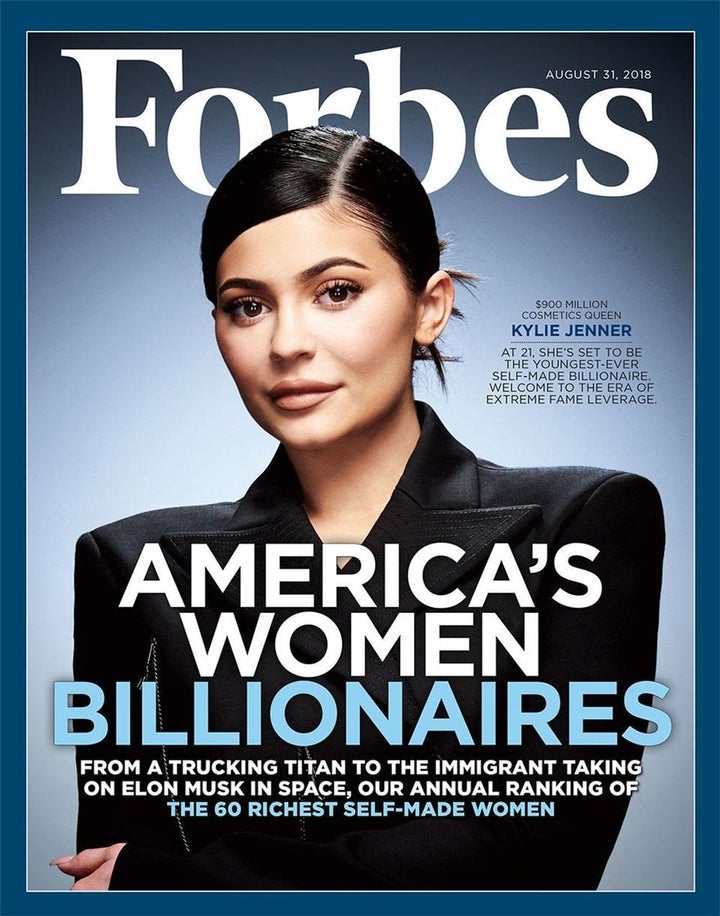 Not bad for family with no talent, huh?
The 20-year-old with her seemingly unstoppable makeup empire, Kylie Cosmetics, is one of seven newcomers on the list, which includes the likes of her sister Kim Kardashian.
And that's a conservative estimate. Within the next year, she's set to become the youngest self-made billionaire ever, besting Facebook founder Mark Zuckerberg and Snapchat king Evan Spiegel.
"Social media is an amazing platform," Jenner told the outlet about her brand strategy. "I have such easy access to my fans and my customers."
The reality TV star, of course, boasts one of the most robust social media followings around with over 110 million followers on Instagram and millions more on Snapchat and Twitter.
While makeup and more specifically lip kits were a natural fit for Jenner ― she recently made headlines for ditching her signature lip fillers ― she says she "struggled for a minute" to identify her passion in a family where each member is successful in their own way.
"Ever since I was in sixth grade, I would wear purple eye shadow," Jenner said. "I turned to makeup to help me feel more confident."
After trademarking the brand in 2014, Jenner said she put up $250,000 of her own money made from modeling contracts and endorsement deals to kick-start the brand with the first batch of lip kits. Much to her surprise the original 15,000 unit order sold out in less than a minute.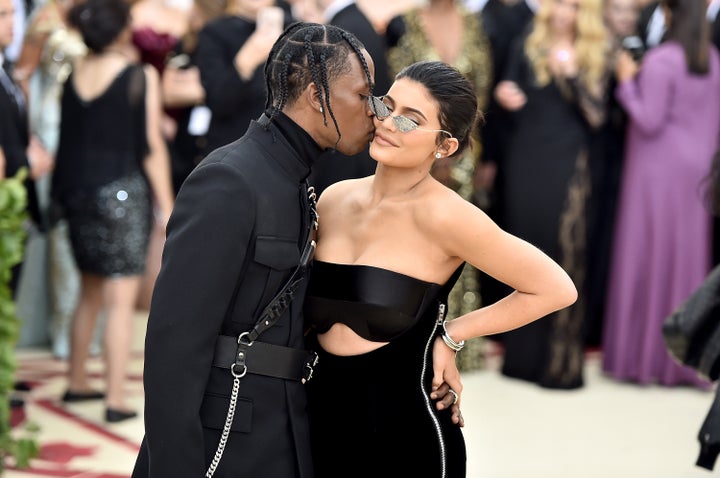 With her 21st birthday approaching and a new baby at home, Jenner is already looking out toward the future. She welcomed her first child named Stormi in February with rapper Travis Scott under a shroud of secrecy.
"Maybe one day [I'll] pass this on to Stormi, if she's into it," she said.
Back in 2016, Jenner and company first disclosed the brand's earnings in a Women's Wear Daily profile about her journey to become a billion-dollar cosmetics queen. At the time, Kris Jenner, Kylie's mother, who rakes in 10 percent of all her children's earnings, said the company had collected $420 million in retail sales over 19 months.