Families that debut new hairstyles together, well, they're most likely the Jenners.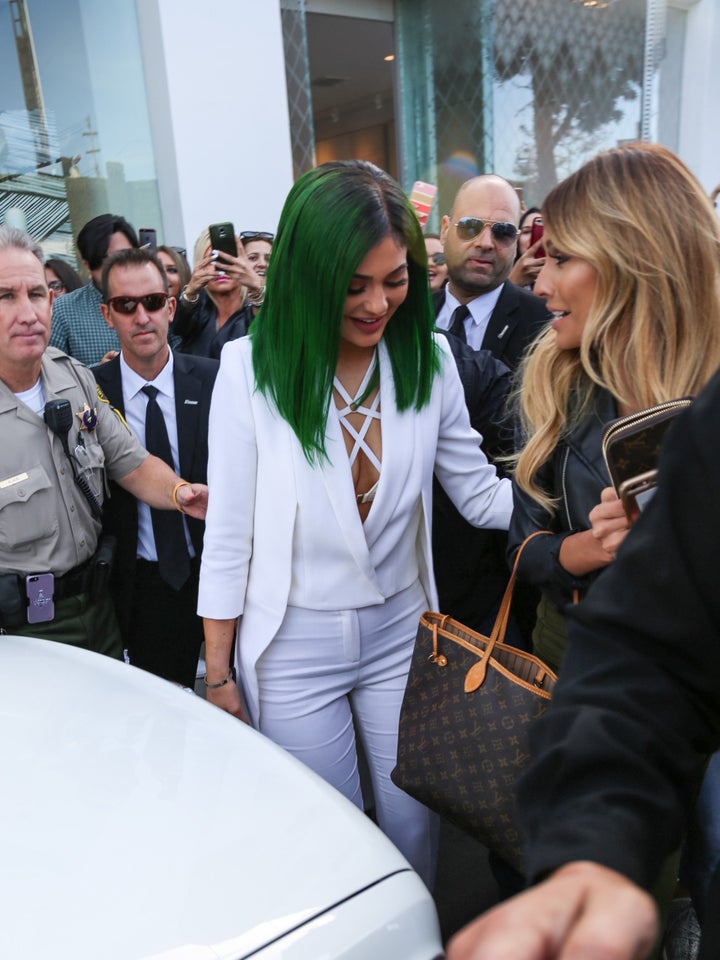 A departure from her previous sea foam green choice, Jenner pointed out this new shade makes her look like a certain beloved hot sauce bottle when paired with a red outfit:
Caitlyn Jenner, meanwhile, debuted a new look of her own. The 66-year-old stepped out with brand new bangs Monday in Los Angeles. And even though the two were in separate parts of town, they were spotted in matching all-white outfits, too.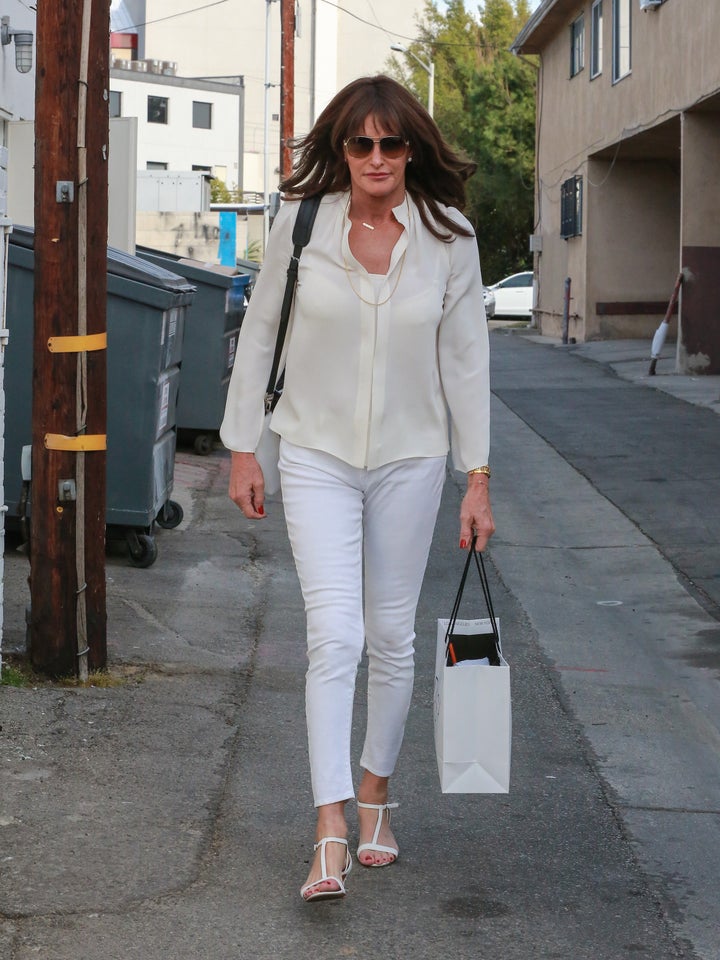 Perhaps they coordinated the looks during a hangout session. Or perhaps it was merely a coincidence. Either way, they both look great.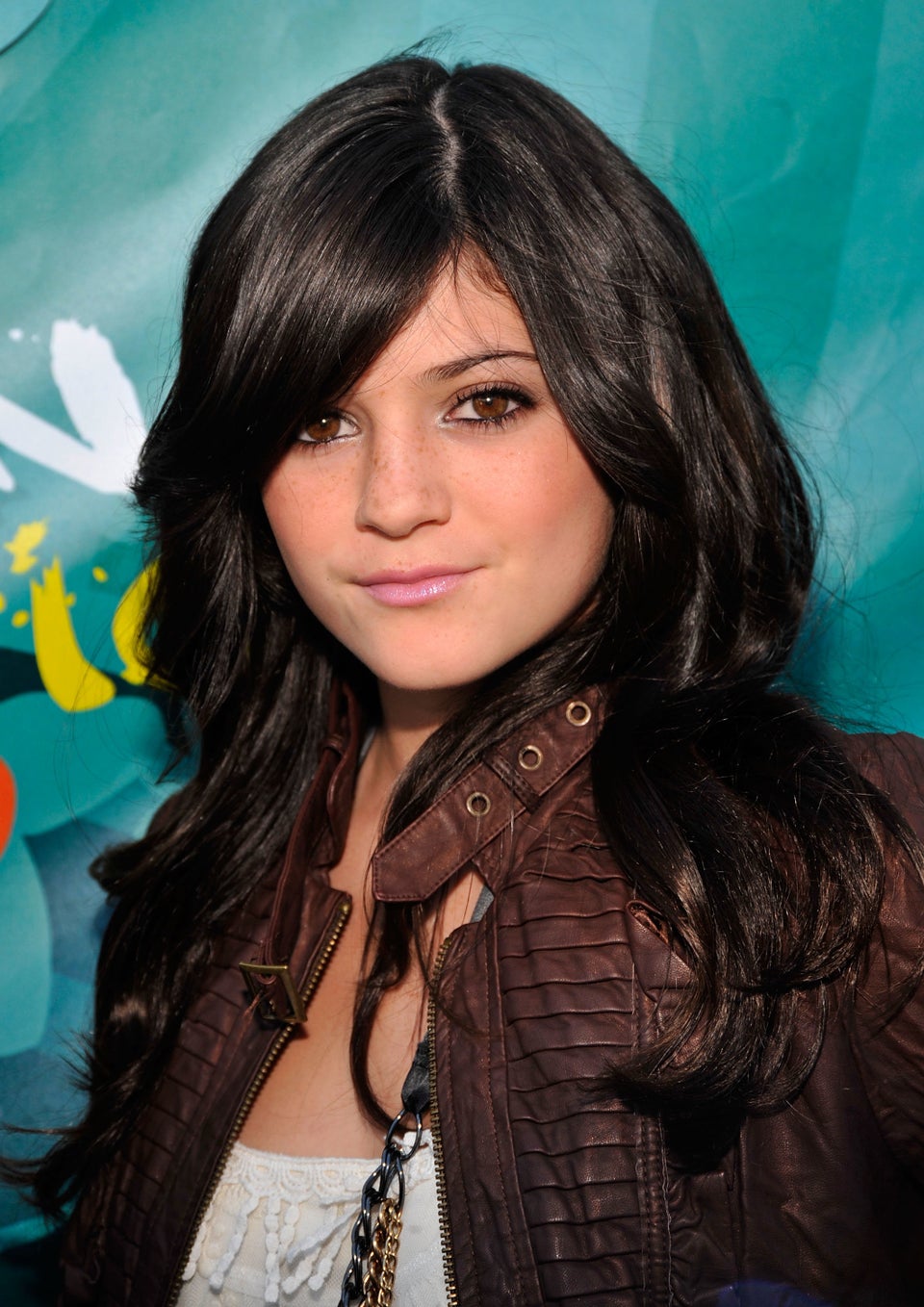 Kylie Jenner Through the Years