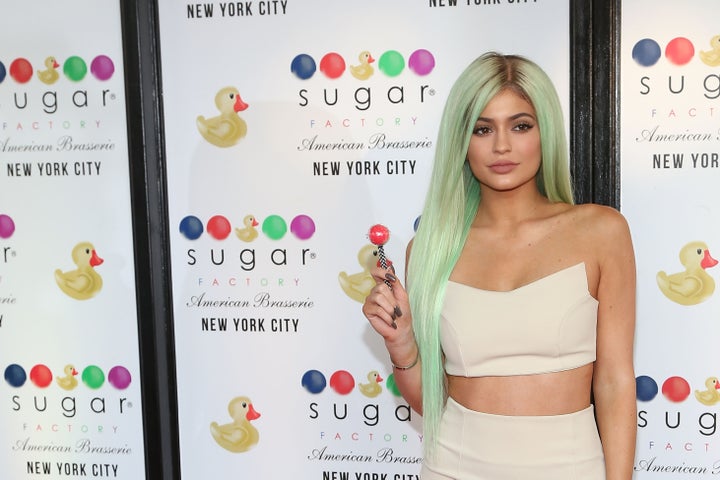 Outside the Sugar Factory in New York on Wednesday night, a crowd of more than two hundred teenagers lined up against a barricaded sidewalk in hopes of getting a glimpse of Kylie Jenner. 
"We've been here since 2 o'clock," one particularly tired teen with braces lamented to me as I shamefully slipped past the red ropes. I felt bad for some of these kids, especially the ones who got a great spot in front of the backdrop on the red carpet, where Jenner would eventually pout and pose for the cameras. Hours later, paparazzi had swarmed in and blocked their views.
Why is it still surprising to see this kind of hoopla over somebody like Kylie Jenner? After all, she has 36 million Instagram followers. Her new self-titled app topped the iTunes Free Apps chart, surpassing that of her sisters Kim Kardashian, Khloe Kardashian and Kendall Jenner. She's been a reality star since she was 10. Still, I found myself wondering, "Why are all of these teens here?" And since the 18-year-old was running late, I had time to go out and ask them myself. 
"We love her. A lot of people think bad of her, but we don't see her in that light. We see her in a positive light," a 16-year-old girl from New York City said. "Her app, she posted a video about how she went to a children's hospital and she gave them presents. It brought a smile to their faces to see Kylie Jenner." 
Two 11-year-old girls wore specially made shirts with Kylie Jenner's picture on them. "I love her style. Her lips, her blue hair... I've loved her for, like, three years," one of them said. (When you're 11 years old, three years is a long time.) 
Finally, the woman of the hour arrived, who had apparently changed up her newly-dyed blond locks into a shade of mint green. Donning a nude crop top and a matching pencil skirt, the hair chameleon smiled for the cameras as the crowd chanted her name at a pitch that only teenagers could manage. Her boyfriend, Tyga, stood on the sidelines, snapping photos of her as well: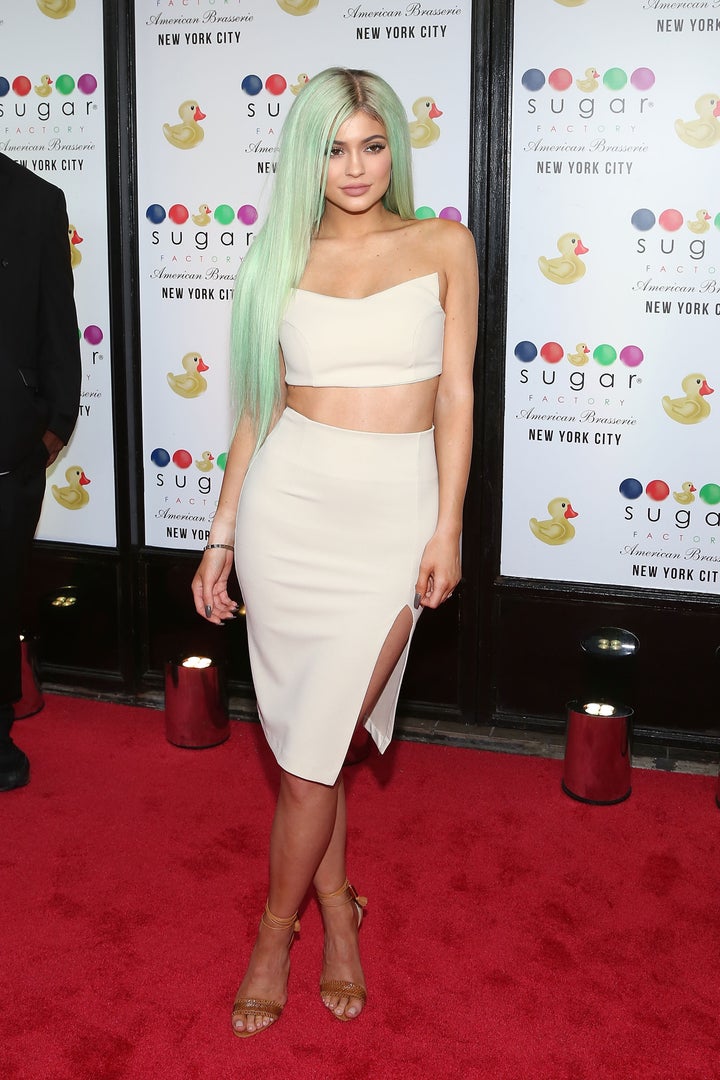 When asked about the massive success of her app, which provides beauty, fashion and lifestyle tips for the price of $2.99 a month, Jenner seemed humbled.
"It's so surprising. I never thought I'd be No. 1 in general, so it's dope," she said. "I have a lot of tips on my style, and the fans that follow me love that stuff. That's like, their lane. There's so much fun stuff to share with them."
Jenner also made headlines on Wednesday for serving as a model in her brother-in-law Kanye West's fashion show. But the real star of the event was North West, who sat adorably in mom Kim Kardashian's lap. Jenner lovingly gushed to HuffPost about her niece:
"I just left the Kanye show and [North] was yelling my name, like 'Kylie! Kylie!' She's so cute. I loved her outfit and I'm probably gonna get brown Doc Martens because of her," Jenner said.  
And then she went and gave the people what they really wanted all along: selfies.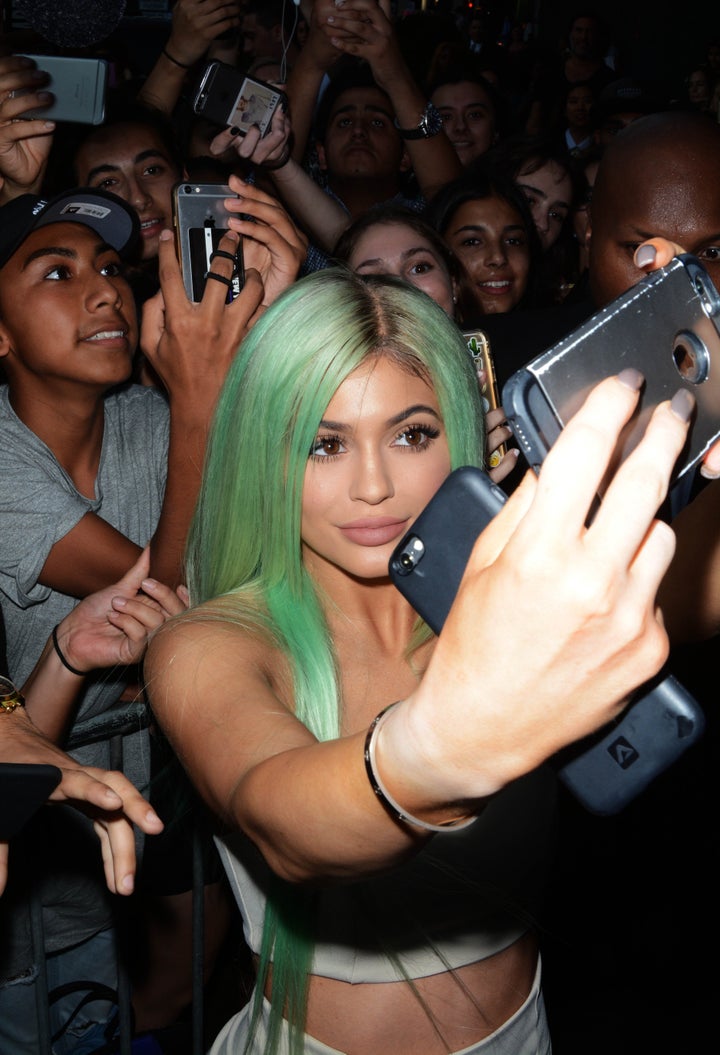 PHOTO GALLERY
Kylie Jenner's Instagram Photos
For a constant stream of entertainment news and discussion, follow HuffPost Entertainment on Viber.
Calling all HuffPost superfans!
Sign up for membership to become a founding member and help shape HuffPost's next chapter