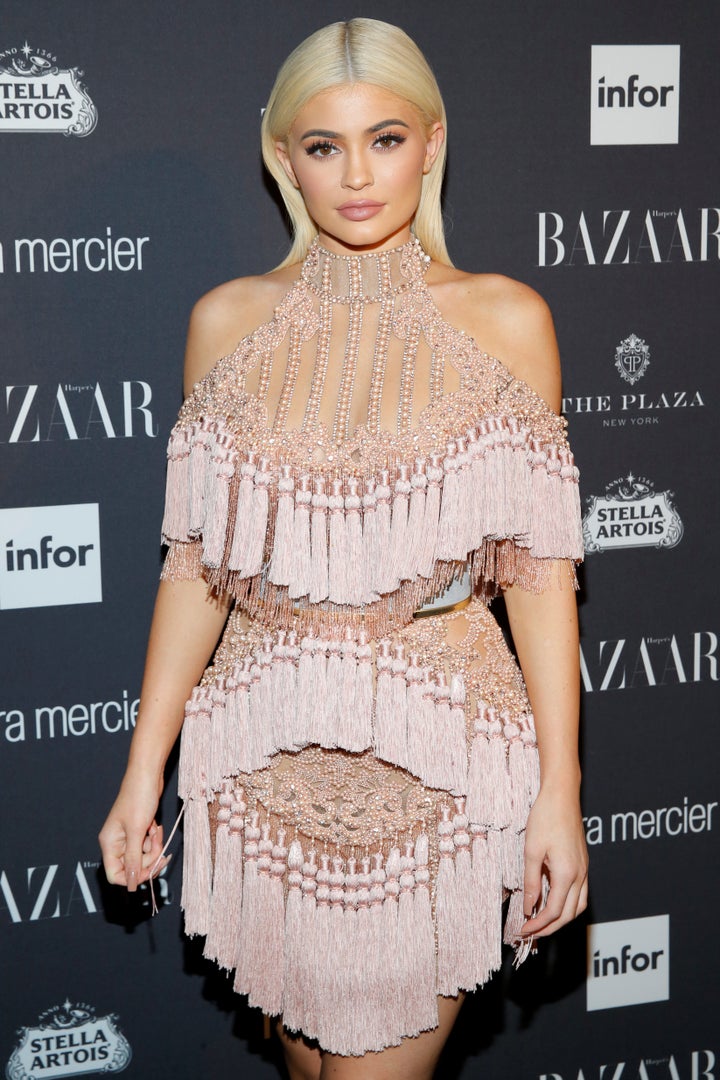 Which is exactly why she shouldn't be doing one super dangerous thing -- Snapchatting while driving. As pointed out by BuzzFeed (and captured by the Instagram account devoted to Jenner's Snapchat vids, kylizzlesnapchats), the 18-year-old regularly Snaps while on the road. 
There are countless examples: 
"It is extremely dangerous to Snapchat and drive," Officer Tony Im from LAPD media relations said via email to The Huffington Post. "In fact it is dangerous to do anything that will distract you while a person is driving a vehicle." 
Officer Im added, "You can get a ticket for Snapchatting while driving because your driving speed will be affected and cause you to drive unsafely."
Texting while driving is also frowned upon (depending on the officer you encounter), though there are no laws in place specifically for, say, scrolling through Instagram or Snapping your traffic jam. But even though what Jenner is doing isn't technically breaking the law, that doesn't mean it's safe. Distracted drivers are more likely to be involved in accidents; the FCC estimates that texting while driving "creates a crash risk 23 times worse than driving while not distracted."
As a word to the wise, treat Jenner's on-the-road Snapchat actions as you would the recent "Kylie Jenner Lip Challenge" -- totally dangerous and not worth the risk. 
PHOTO GALLERY
Kylie Jenner's Instagram Photos

Calling all HuffPost superfans!
Sign up for membership to become a founding member and help shape HuffPost's next chapter