Still, Tyga has no problem rapping about the relationship -- even when it wasn't so legal. His latest song, "Stimulated," reads like an ode to statutory rape, with lines including "They say she young, I shoulda waited / She a big girl, dog, when she stimulated," and "She a big girl, dog/ I'm gonna do what the fuck I wanna do when I wanna do / She a big girl, dog / I'm puttin' in, I'm penetratin'/ I'm gettin' big, I'm stimulated."
Jenner appears in the video for the song and the two are all over each other, as Tyga raps the words "penetrated" and "stimulated" over and over again. Ah, young love at its finest.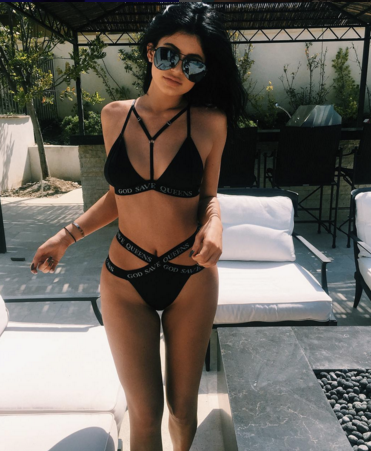 Kylie Jenner's Instagram Photos
For a constant stream of entertainment news and discussion, follow HuffPost Entertainment on Viber.
Popular in the Community