Yes, the youngest (and wealthiest) Kardashian-Jenner is now of legal drinking age. She celebrated in style with a pink-themed birthday bash with her family and a motley crew of celebrity guests.
The makeup mogul took a night off from mom duty and turned all the way up at West Hollywood restaurant and club Delilah on Thursday night, where at one point comedian Dave Chappelle hopped on the mic for an impromptu singalong.
In various social media snaps shared from the bash, Chappelle, dressed in a black tank top, can be seen serenading the crowd and sampling some Lauryn Hill hits while Jenner and family watch on.
But he, of course, wasn't the only famous face there. Celebs like Kanye West, Bella Hadid, French Montana, The Weeknd, Meek Mill, Chris Brown and more came out for the occasion, which had the KarJenners looking their absolute best.
The birthday girl stunned in not one, but two looks for the night, kicking the festivities off in a satin magenta wrap dress with a peekaboo cutout, before changing into sparkly rose gold bodysuit.
Her sisters, Kim, Kourtney, Khloe and Kendall, followed suit with eye-popping looks of their own, which, of course, made the rounds on social media.
If there's one photo to sum up the spirit of the evening, it's probably an Instagram of all the Kardashian-Jenner women, including momager Kris Jenner, giving the camera the middle finger that should absolutely be the family's next holiday card.
"BIRTHDAY BEHAVIOR! WERE ALL TURNING 21!!" Kylie wrote alongside the pic.
As for what actually went down at the party, guests were treated to a ball pit, a mural of the extended Kardashian-Jenner family (Can you spot Tristan Thompson? Because we can't) and a birthday cake with a drunken Barbie wearing an outfit identical to Kylie's perched on top.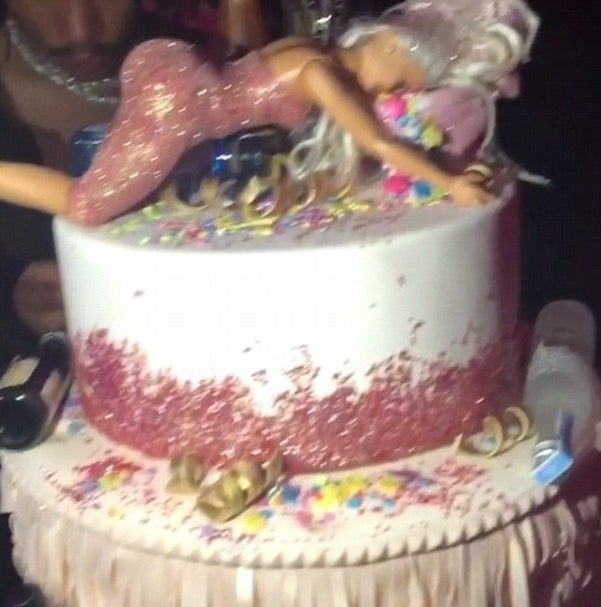 It wouldn't be a true Kardashian party if there wasn't a little drama, so look no further than Kim and Khloe trying to play matchmaker for the newly single Kourtney and ex-boyfriend Scott Disick.
The former couple, who share three children together — Penelope, Reign and Mason — have been very much off again after years of romantic drama. While Disick is still dating 19-year-old Sofia Richie, Kourtney recently split with model Younes Bendjima after nearly two years together.
"Oh, just like an old married couple on your phones," Kim narrated a Snapchat of the two sitting together.
Khloe also jumped in with footage of Kourtney and Disick side by side, writing, "A girl can dream" across the screen.
The occasion also brought out Caitlyn Jenner and rumored girlfriend Sophia Hutchinson, making the evening a bonafide family affair.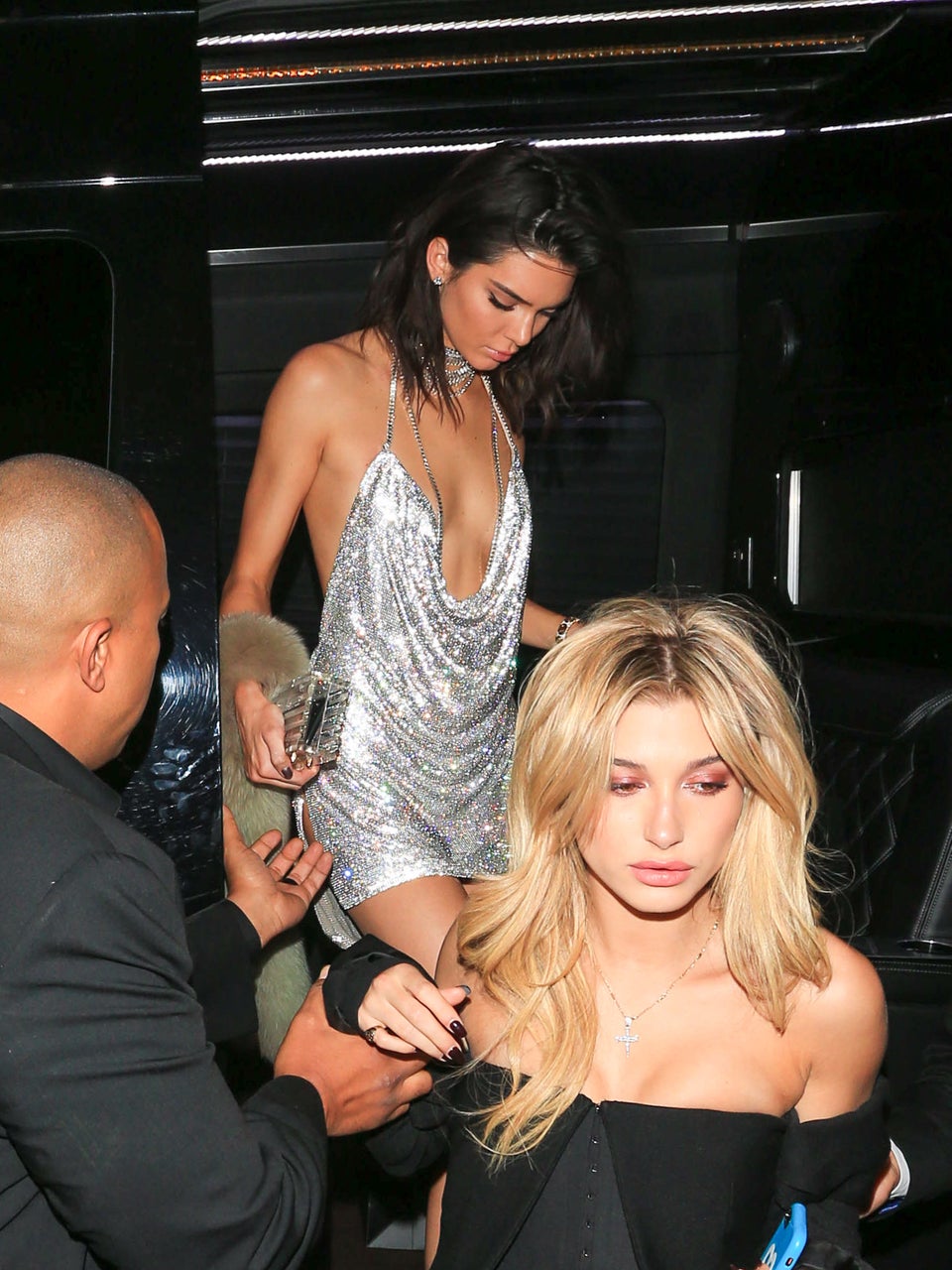 Kardashian/Jenners at Kendall's 21st
Popular in the Community