Rumors that the pair had called it quits emerged earlier this morning after it was reported that Jenner, 18, was not at Tyga's birthday party. According to TMZ, the couple split suddenly on Thursday after Jenner returned from Australia. 
While TMZ's source wouldn't elaborate on what went down between the two, the source claims "It's something Tyga did," while another source claims it's Kylie who ended things, as she was allegedly feeling "pressure" from her family. 
E! News is also reporting the split and, when it comes to anything Kardashian-related, you can pretty much guarantee they know what they are talking about.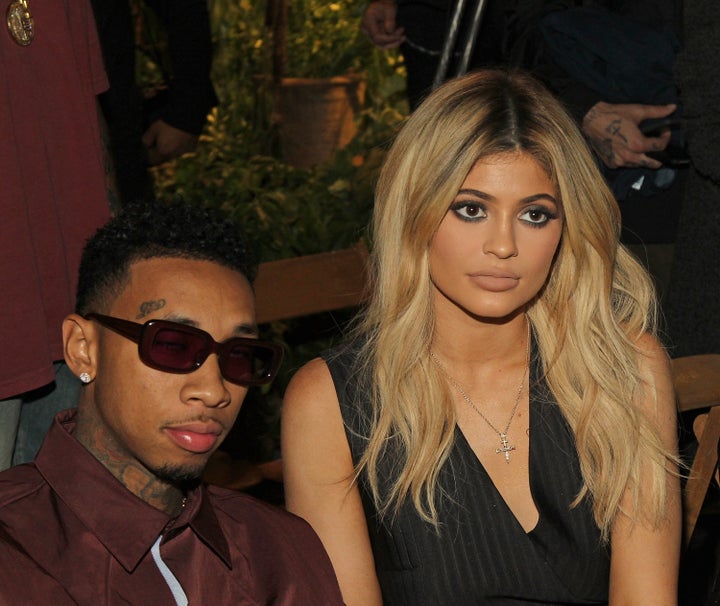 "I think he got in early, I think he was smart. They are closer in age than a lot of relationships that I know. I knew Tyga was smart," Kanye said. "Yeah, I can't speak on nobody's relationship." 
And once they didn't have to hide their relationship, things got explicit and uncomfortable for everyone else. A few days after she turned 18, Jenner appeared in Tyga's video for "Stimulated." The lyrics read like an ode to statutory rape, with lines including "They say she young, I shoulda waited / She a big girl, dog, when she stimulated," and "She a big girl, dog / I'm gonna do what the fuck I wanna do when I wanna do / She a big girl, dog / I'm puttin' in, I'm penetratin'/ I'm gettin' big, I'm stimulated."
The Huffington Post reached out to Tyga and Jenner's reps for comment and has yet to hear back.
PHOTO GALLERY
Kylie Jenner's Instagram Photos
Calling all HuffPost superfans!
Sign up for membership to become a founding member and help shape HuffPost's next chapter