Kylie Jenner's Lip Kits are famous for constantly selling out. With every new shade released, the hype for the lipsticks only continues to grow.
Which makes the Lip Kits prime targets for knocking off.
A slew of websites have emerged, ones that look eerily similar to Jenner's own KylieCosmetics.com, selling counterfeit iterations of the kits and other Kylie-created makeup products.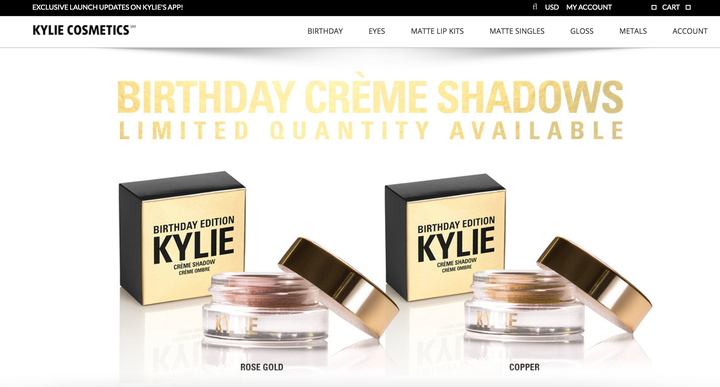 The products look identical and cost the same as the real ones, causing unsuspecting shoppers to believe they're getting the real deal.
While this is bad enough on its own, buyers who have purchased fake Kylie Cosmetics products have alleged that the counterfeits include harmful ingredients, though no one has been able to prove the contents of the knockoffs.
One buyer even posted a video of how sticky the fake formula is.
After many Kylie Lip Kit fans tweeted to vent their frustrations about the bad kits, Jenner went on Snapchat to address the problems.
"I've come across this website called kyliecosmeticsoutlet.com. It looks exactly like mine, but it's not. I want to be really, really clear and let you guys know that the only place to get my products is kyliecosmetics.com," Jenner says in the snaps.
"Everywhere else is fake. Make sure you guys check the URL because these other websites are selling fake product. It might look exactly like mine, but it's not mine."
Jenner has been responding personally to a lot of the complaints made about the fake Lip Kits, knockoff sites, and other fake Kylie Cosmetic products.