Kymora Johnson and her teammates may not have been able to walk onto the court at their youth basketball tournament, but they've just been given an upgrade.
The New York Liberty are flying in the under-11 Charlottesville Cavaliers to play a game at Madison Square Garden this weekend, exactly two weeks after being disqualified from the National Travel Basketball Association (NTBA) tournament in Myrtle Beach, South Carolina, for playing Johnson on their team.
"The Liberty organization thought it would be great to do something special for the team," Kristin Bernert, SVP Business & Basketball Operations for the New York Liberty, told The Huffington Post. "Ultimately, the Liberty are striving to inspire young women to take their basketball experiences and build a foundation for successful, healthy adult lives."
Johnson had played with the Cavaliers for years and previously played at the NTBA tournament, but the organization told HuffPost earlier in August that it decided to ban girls from playing on boys' teams this year after receiving numerous complaints from parents.
The team was not told that it was disqualified from the tournament until it had reached the semifinals. The organization had reportedly not been aware that Johnson was not only suiting up and sitting with the team, but actually playing. The Cavaliers stood at the semifinal game in quiet protest of the rule to ban girls from boys' teams.
The story quickly became national news, which led the New York Liberty to talk with Delta Airlines about getting the team, their coaches and parents up to New York this weekend.
The Cavs will be guests at the Liberty's game against the Tulsa Shock on Saturday and then play a game of their own against a team from the MSG's "Basketball in the Boroughs and Beyond" program, a youth basketball initiative. Liberty players and alumni will be on the bench with the teams, and fans who attend the game will be invited to watch Johnson and the Cavs play.
This post has been updated to attribute comments from the New York Liberty to Kristin Bernert, instead of MSG Sports' Ryan Watson.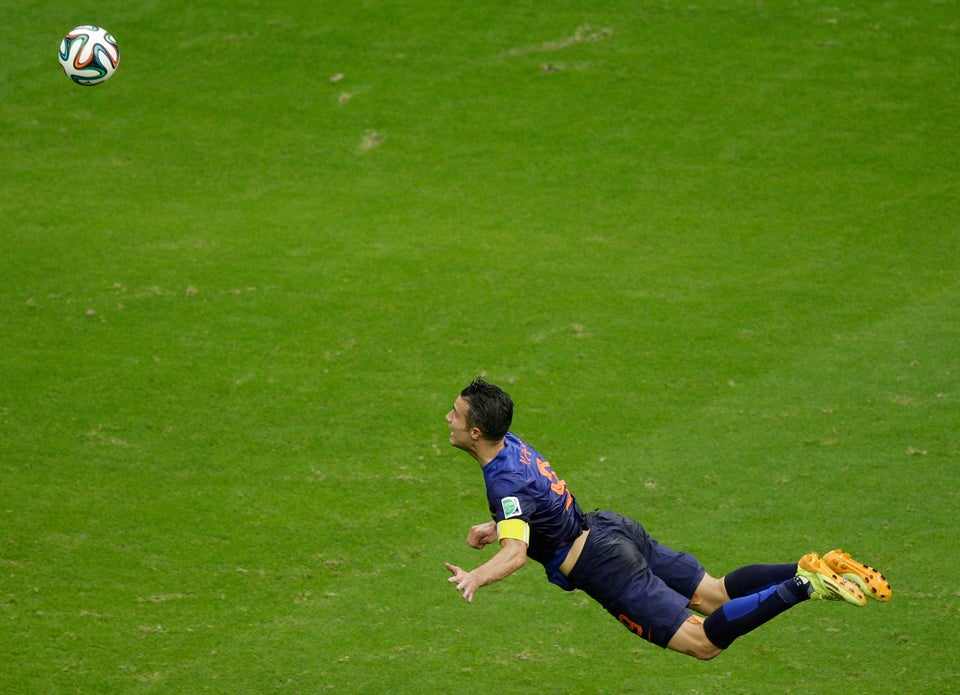 Amazing Sports Photos
Related
Popular in the Community