Hamada, 42, got the idea a few years back to go undercover and live life as an older woman in New York City after a volunteering gig making house visits to lonely seniors.
"I have always been drawn to elders," Hamada told The Huffington Post in an email. "I often sense an otherworldly air from them as though they are still living in another time. These are the kind of elders that I wonder what their life is like, that I want to talk to, or follow them to their home." So with the help of a gray wig, heavy makeup and a new wardrobe, Hamada decided to become the subject instead -- and her alter ego, Kikuchiyo-san, was born.
Walking the streets of New York as an elderly woman brought its fair share of interesting experiences. Sometimes people would open doors for her or help her carry heavy bags. A Japanese man once bowed to her in a traditional cultural show of respect for elders. But the most striking thing? "No one seemed to care, or even notice me. It's already very easy to feel ignored in New York City, but as Kikuchiyo-san, I sometimes felt totally invisible," she said.
"Each stage of our life is a temporary experience," Hamada says. "There are different kinds of beauty in different periods of our lives. Beauty in a 5-year-old child, a 25-year-old, a 45- or 75-year-old woman is all different."
Check out her amazing transformation and some of the incredible photos below.
Related
Before You Go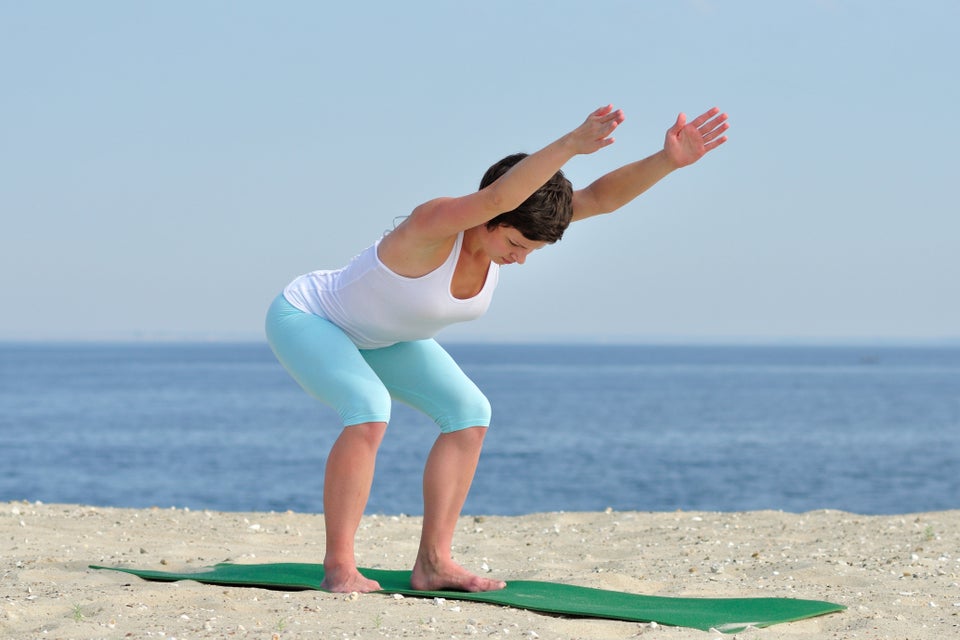 8 Exercises to Reduce the Effects of Aging
Popular in the Community