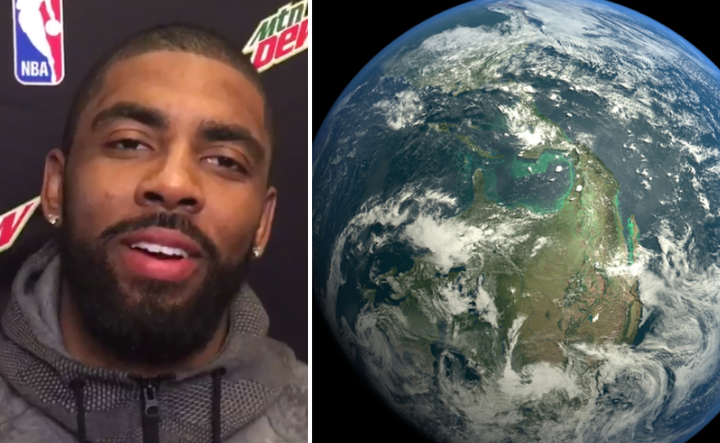 Kyrie Irving of the Cleveland Cavaliers believes the Earth is flat.
"This is not even a conspiracy theory. The Earth is flat," Irving said, urging people to do their research on the matter. The point guard blamed "them" for lying to us but did not clarify who "they" are.
"What it really came down to for me," Irving explains, "was everything that was particularly thrown in front of me, I had to be like, 'OK, this is all a facade, this is all something that they ultimately want me to believe in that is true or whether or not or whatever.'"
(If you can stomach it, you can hear more of his explanation here, starting at the 15:00 mark.)
His flat Earther remarks were so strange they trended on Twitter later that day. Obviously, ESPN writer Arash Markazi had to ask him about it later that night.
"What's your thoughts on that?" Markazi asked, failing to hold back his laughter.
"I think people should do their own research," Kyrie reiterated to Markazi. "Hopefully they'll either back my belief or throw it in the water."
And if you're keeping tallies on all Irving's beliefs, he does think dinosaurs were real, but he doesn't think scientists nailed down what they looked like.
Related
Before You Go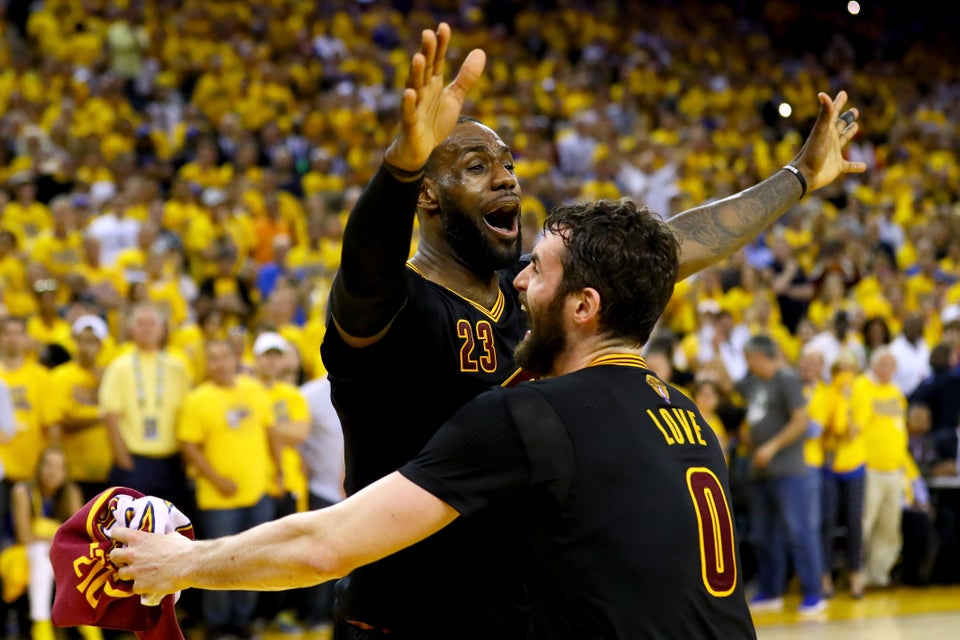 Cleveland Cavaliers 2016 NBA Champions
Popular in the Community