UPDATE -- 5:36 p.m.: The Cleveland Cavaliers announced Friday that Kyrie Irving has a broken left kneecap that will require season-ending surgery. He is out for the rest of the NBA Finals against the Golden State Warriors.
So, the Cavs are down one after losing to the Warriors on Thursday in Game 1 of the NBA Finals.
But the real loss plaguing Cleveland going forward will be Kyrie Irving, who left last night's game, understandably frustrated after going down with 2:20 left in overtime.

Well, that's not good. (Source: YouTube).
ESPN's Brian Windhorst, surveying the scene of the deflated Cavs locker room, said there were "frustrated words" between Irving and his agent, Jeff Wechsler. Eventually, the player's father, Drederick, also arrived.
Drederick, Wechsler and several of Irving's friends gathered outside the Cavs locker room and began talking with emotion about the situation. Wechsler pulled Cavs general manager David Griffin aside to discuss it.

There's been some tension between these two sides for weeks now. Irving's father and Wechsler, sources said, have been preaching caution with Irving and this knee issue.
Irving has been plagued with injury throughout the playoffs, starting with his right ankle during Cleveland's first round series against the Boston Celtics. Because he overcompensated for his injury by relying on his other leg, Irving then developed tendinitis in his left knee, and eventually sat out Games 2 and 3 of the Cavs' Eastern Conference Finals series against the Atlanta Hawks.
The point guard said he "felt amazing" coming into Game 1, with nine days' rest following their series against Atlanta. However, that was all substituted for dejection following Thursday's game and a questionable future in the finals.
"I'm a little worried," Irving told reporters. "It's a little disappointing, a little frustrating."
Irving's playing time is worth questioning. Prior to Thursday's game, in which, again, he topped 43 minutes, Irving hadn't seen more than 30 minutes since Game 5 against Chicago on May 12 and sat out for two games against Atlanta.
And if Stephen A. Smith is serving as your voice of reason (and we're agreeing with him), then you know you've got a problem.
"Evidently, Coach David Blatt and others forgot that this is a guy that needed these nine days because he had a suspect right foot and a suspect left knee, yet and still he was still out there for 43-plus minutes," Smith said on ESPN after the game.
Echoing Shaw, Windhorst said Irving's time on court was "an unacceptable amount of strain," but, hey, it's the Finals.
Related
Before You Go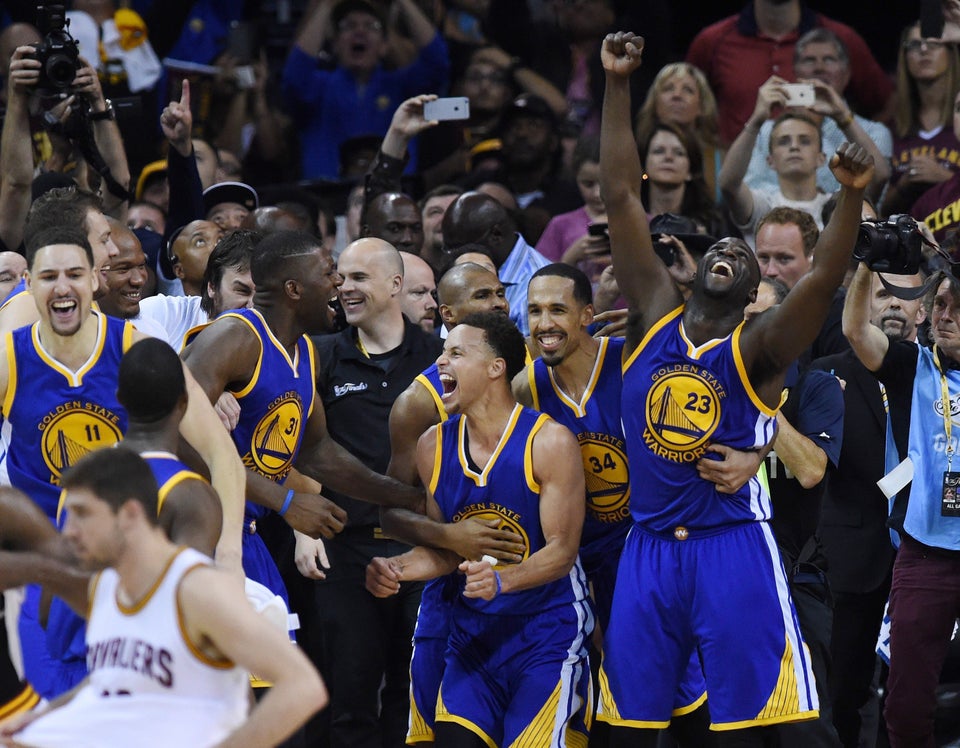 Some Cool 2015 NBA Finals Photos
Popular in the Community