It was June 4, 2010, when 7-year-old Kyron Horman left for his school science fair.
He never came home, and now, as the fifth anniversary of his disappearance approaches, authorities in Portland, Oregon, have renewed their calls for help to solve the case, according to the Oregonian.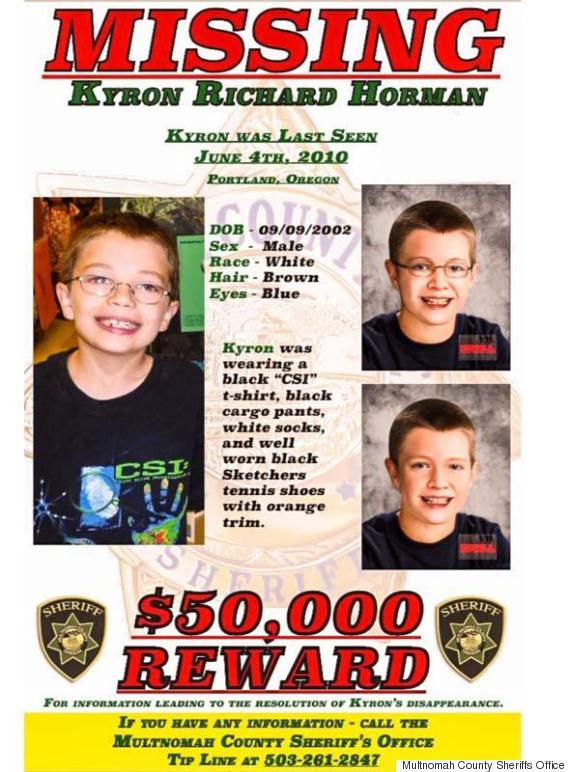 Kyron was last seen with his stepmom, Terri Moulton Horman, who brought him to the science fair at Skyline Elementary School in Northwest Portland in the early morning, according to the newspaper.
He never made it back to class. Despite the largest search-and-rescue operation in Oregon's history and more than 4,000 tips to authorities, police have never named a suspect or filed charges in the case.
The Multnomah County Sheriff's Office is highlighting that a $50,000 reward remains on the books for any information that results in the resolution of Horman's case.
The sheriff's office also said the case is active and that a detective is "primarily assigned" to it, according to a press release.
A retired FBI agent with years of experience working on missing children cases is also involved in the investigation and looking over evidence gathered by investigators, according to the sheriff's office.
Anyone with information about the case is asked to call 503-261-2847.