It's the end of the line for a beloved train station.
CCTVNews reported last year, that the Kyu-shirataki Station, located in a remote area of Hokkaido, Japan, stayed open for the sole purpose of transporting a teenage girl to school every day.
If the station had closed, 18-year-old Kana Harada would have had to walk a 73-minute trek every morning to catch a 9:00 a.m. express train in a neighboring town, according to Rocket News.
Global Citizen reported that when the station company learned of Harada's commute, last year, it delayed plans to close to the station by until the girl graduated.
After Harada's March 25 high school graduation, the station where she boarded the train for her 35-minute trip to school every morning finally closed.
"I got on and off this train for the last three years, and this station's presence has become something I have taken for granted," Harada told Reuters in January. "I do feel sad to think it will disappear."
Harada wasn't alone in her sorrow. According to Rocket News, local residents came out on March 25 to see the last train ever stop at the station as a way of paying tribute.
The mood was described as "solemn but warm" and a tent was set up to serve people in attendance free milk and sweet potatoes. One person even left a bouquet of flowers inside, under a banner that read, "Kyu-shirataki Station, 69 Years, Thank You."
Support HuffPost
The Stakes Have Never Been Higher
Related
Before You Go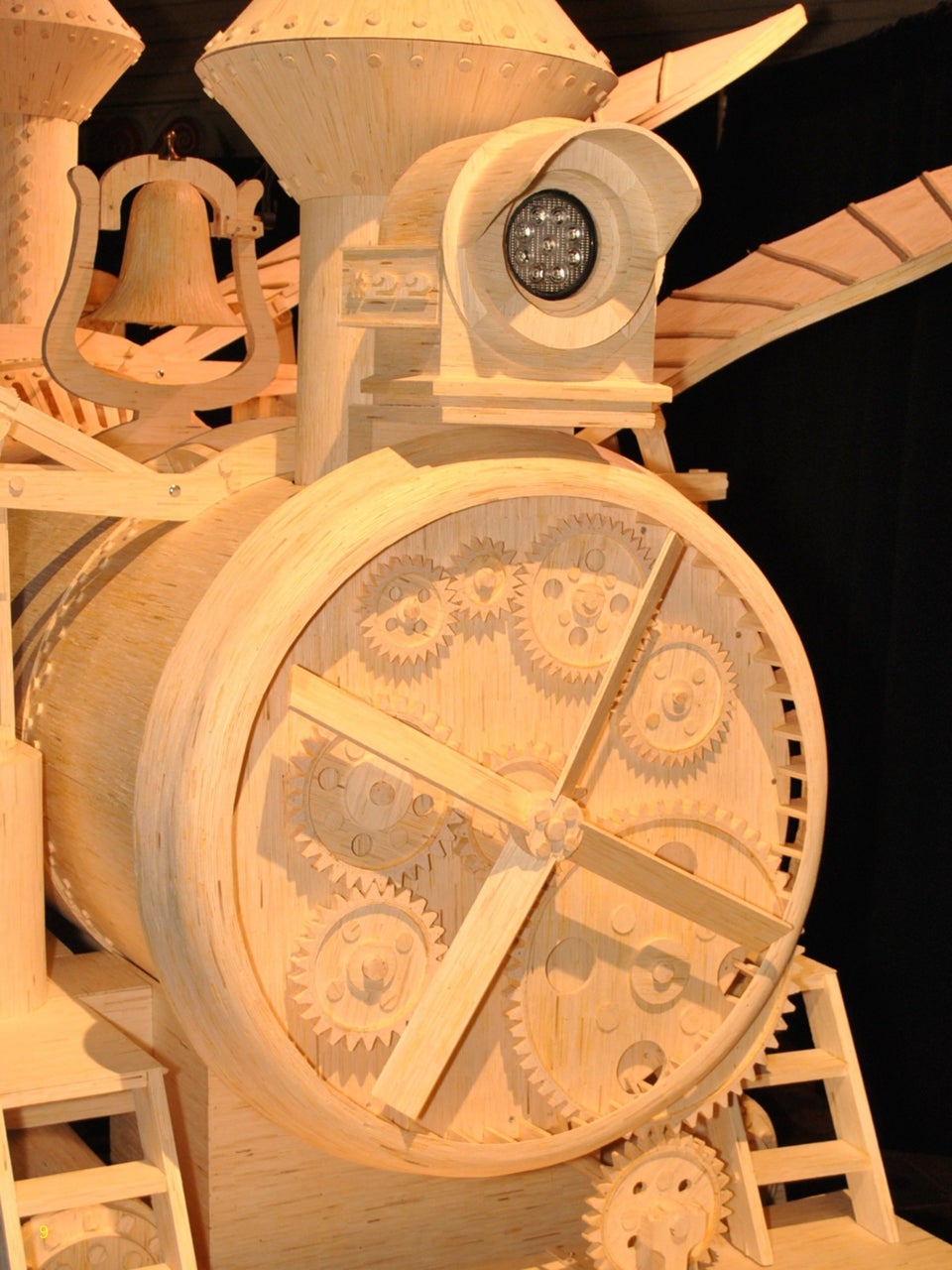 Matchstick Train Rolls Into Ripley's Time Square
Popular in the Community