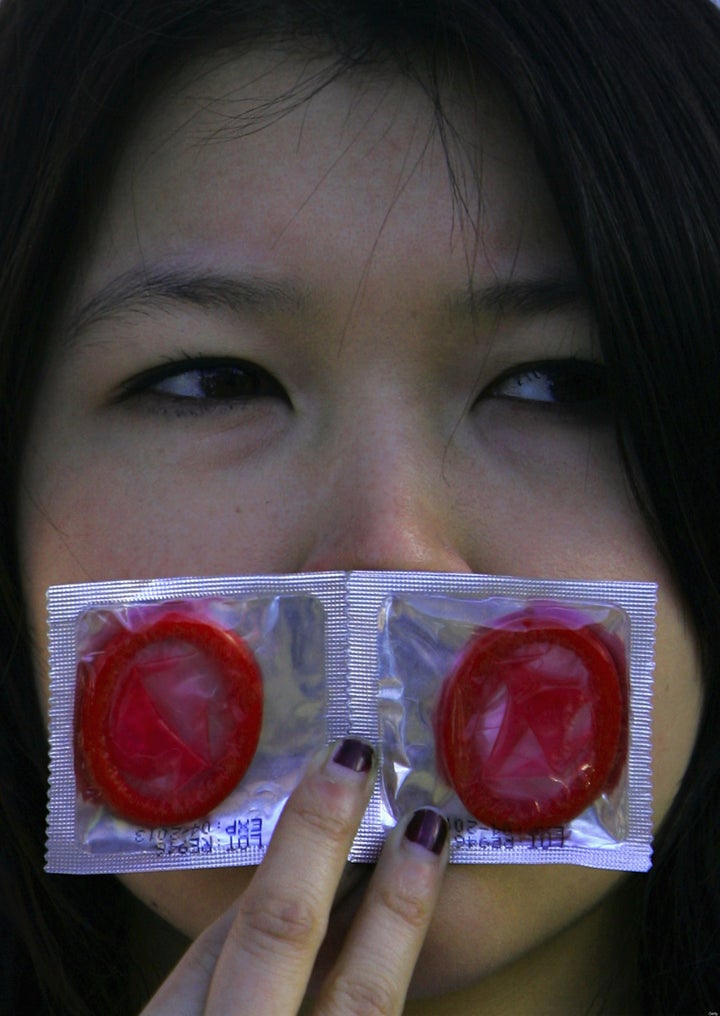 Walking down the street, Talia Frenkel is the sort of young, pretty fashionista that catches the eyes of women and men alike. On first glance, this chic Los Angeles native seems an unlikely candidate for social business all-star. But behind the book cover is the story of an impassioned photojournalist who's traveled the world documenting the worst of disasters and brightest of human hopes. The latest chapter in her evolving human rights efforts: the founding of a social enterprise that's out to create a sustainable solution to possibly the greatest human epidemic on the planet, HIV/AIDS.
Documenting humanitarian crisis in South East Asia, the Middle East and Africa, Talia has worked extensively as a photographer for the Red Cross. (Most of the Red Cross photos out of the Haiti earthquakes are thanks to Talia's tireless work). She's also photographed the lives of HIV/AIDS affected individuals, focusing on its effects on women and girls. "What struck me the most, and what was ultimately the driving force in creating L., was that unlike other disasters I've photographed, this crisis is preventable," she said, from her offices in Los Angeles.
"The numbers surrounding the AIDS epidemic are staggering; more human life has been lost to AIDS than all the wars, famines, floods and deadly diseases on the African continent combined."
She points out that the most effective technology in preventing the sexual transmission of HIV is something we in the United States find in any convenience store: condoms.
Antiviral treatment is a breakthrough in saving lives, but currently for every person who is treated in Africa at least two become infected. Continuing along the current track is simply not smart economics, she points out.
And thus, the socent chapter began. L. is a condom company with a cause: to empower women globally by supporting the human right to safe sex. For every condom purchased, one is distributed in a developing country.
The striking thing (and admitted point of my personal interest) is what happens when a woman is at the helm of a social enterprise. Added to that, what happens when a woman aims to change a condom market so previously associated with false bravado and campy slogans. Now everything from the design and make of L. takes the needs of both sexes in mind; using more female friendly ingredients that allow the products to be super sleek, paraben and glycerin free -- which means less harm to our bodies. And also marketing to the discerning male, the one who doesn't associate his love life with football mascots and over-the-top masculinity.
"L. condoms wants to embrace sexuality in a modern way. That means both men and women identifying with the quality of the product and the message it portrays," Talia said.
1 for 1-plus
But the female take to business goes beyond the product. Talia's experience in nonprofits means the business takes a serious and holistic approach to developing its social programs, taking culturally-sensitive and gender-sensitive approaches in high impact areas, donating condoms to nonprofit distribution partners where they are needed most.
In this sense, they are reinventing the 1 for 1 model. "The word we use, 'distributed,' is loaded. We identify areas where we can have high impact -- but in these areas our approach varies. One we are currently exploring is supplying and supporting socially transformative female-run enterprises," Talia said. It's a model where they facilitate the creation of long term distribution channels -- providing women with sustainable livelihoods, making condoms affordable and building a culture of buying condoms -- which report after report shows increases overall condom use.
The sexual empowerment aspect is key to the message. L. believes that around the world a woman's sexual empowerment goes hand-in-hand with her freedoms as a human being. Talia put it best when she said "Look, here in the U.S., as a woman, I am starting a condom company. In other parts of the world a woman struggles to even suggest condom use. How do we bridge this gap? Sexual empowerment is inherent to this answer. When we face the reality of women's sexual empowerment we gain insight and most importantly, awaken to the type of change that is necessary to raise the status of women globally."
L. is currently looking to launch in early 2011. You can find out more about the company at their website lovebeginswithl.com and by following them on twitter: @lovebeginswithL.
Related
Popular in the Community