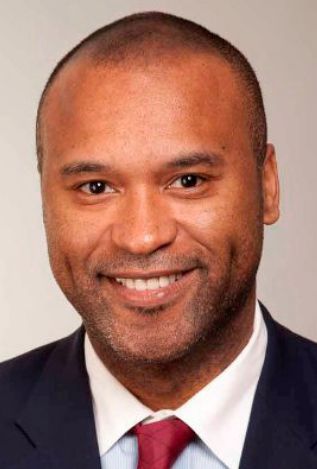 L. LONDELL MCMILLAN is well known as an entertainment lawyer who has represented Prince, Michael Jackson, Stevie Wonder, Chaka Khan, Usher, Kanye West and many others. McMillan is also a noted community activist and publisher of The Source and Jones magazines.

This week his company, The NorthStar Group and NorthStar Charities, will present the 2nd Annual SOUCE360 Festival from Thursday, Sept. 17 to Sunday, Sept. 20th in the heart of downtown Brooklyn's cultural district at locations including BRIC, Roulette and Woodlands.

SOURCE360 is a celebration of Hip-Hop culture featuring concerts, panel discussions, dance performances, art installations and more. In addition to noted performances by Waka Flacka Flame, Faith Evans, Casey Veggies, Doug E. Fresh, Brand Nubians, Maino and others, SOURCE360 will showcase cultural influencers, business leaders, government officials and emerging child performers including Fashion Designer April Walker; Tuma Basa from Spotify; and teen sensations The Bomb Digz and Kyla Imani.

Here, McMillan discusses his motivation for creating SOURCE360 and his hopes for its future.
What motivated you to create SOURCE360?
Hip-Hop started as an underground urban art form and today is an integral part of mainstream pop culture. Hip-Hop has influenced art, music, TV/film, fashion, sports, dance & technology - what we at The Source call the '7 Pillars of Hip-Hop'. With SOURCE360 we want to celebrate the evolution of Hip-Hop from counter-culture to cultural influencer in a way that brings the community together and educates and inspires our youth.

This is the second year for SOURCE360. Tell us about the venues and how many people you anticipate will attend.
Last year was the first time we did SOURCE360 and close to 40,000 people came out during the four day period in September. This year, we've streamlined the number of venues so all events will take place at BRIC, ROULETTE and THE MARK MORRIS DANCE COMPANY - all within walking distance from each other. We expect a similar if not greater turnout in 2015.

When people think of The Source and SOURCE360, concerts naturally come to mind. What other activations will take place?
SOURCE360 is more than a hub of music performances. Education and thought leadership are central to our mission. One of SOURCE360's goals is to increase awareness and interest in higher learning among middle & high school students and at-risk youth through the filters of music, film, fashion, sports, technology and the performing arts. We kick off SOURCE360 on Thursday, Sept. 17th with our Educate & Elevate and Youth Training Day speaker series which will expose youth to various career paths and the colleges, universities and areas of study that can help them.

The Educate & Elevate and Youth Training Day programs sound great. Will SOURCE360 have any entertainment geared towards young people?
Yes, our kid performances were so successful last year that we are showcasing them again under the newly created KIDS360 banner. This year's kid acts include The Bomb Digz, Kyla Imani, Young Devyn, Alexis Chapa, Lucki Gurlz and The Noel Pointer Foundation Phantazia String Ensemble.

What are your hopes and plans for SOURCE360? Will this be an annual tradition?
Yes, we want to make SOURCE360 an annual tradition and take it national to cities like Atlanta, Los Angeles and others. The love of Hip-Hop is everywhere and my promise and commitment is that we will continue to uphold and celebrate the culture and do so with diversity and dignity in a positive and socially responsible way.

For more information on SOURCE360 and to purchase event tickets, visit thesource360.com.
Calling all HuffPost superfans!
Sign up for membership to become a founding member and help shape HuffPost's next chapter