The 22nd annual Pan African Film Festival ran from February 6 to 17 at the Baldwin Hills Crenshaw Plaza in Los Angeles. The festival, a cornerstone of Black History Month in Los Angeles, opens the door to LA's thriving black community. Museums, restaurants, neighborhoods and sites brimming with black culture beckon travelers.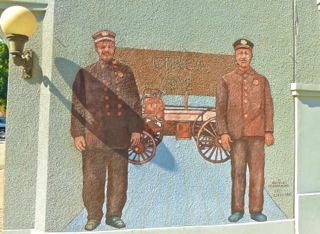 The African American Firefighter Museum (1401 S Central Ave): This firehouse pays homage to LA's first black firefighters: Sam Haskins of Engine Company Number 2 (in 1892); Arnett Hartsfield, a firefighter during the 1940s and '50s who lead the integration of the LAFD; and other first responders. It's the only free-standing African-American Firefighter Museum in the United States and houses vintage fire apparatus, artifacts and memorabilia. It's unique and inspiring.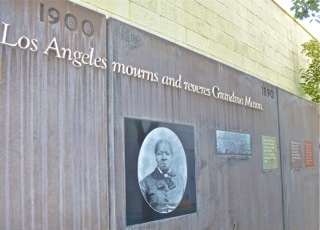 Biddy Mason Park (31 South Spring St.): This diminutive, downtown park features a timeline that traces the life of Bridget "Biddy" Mason, an ex-slave who founded the city's first African Methodist Episcopal Church. She was a midwife, orphanage director and philanthropist.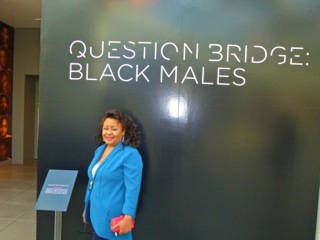 California African American Museum (600 State Dr): CAAM is based in Exposition Park, home of the 1984 Olympic Games. This vast gallery houses permanent collections and temporary exhibits: March on Washington: A Tribute, 50 years Later; African-American Self-Taught Artists from the South including Miami's famed Purvis Young; a Carmen de Lavallade and Geoffrey Holder retrospective; Question Bridge: Black Males -- a multi-media event that features conversations between older black men and a younger male generation.
Dunbar Hotel (4225 South Central Ave.): Opened in 1928 as the Hotel Somerville, by John Somerville, the first black graduate of USC and was the guest hotel for delegates from the first NAACP convention. In the 1930s became Dunbar Hotel with a nightclub headlined by Duke Ellington, Billie Holiday and Red Foxx. Was the cultural hub of the upscale Central Avenue district, where intellectuals like Langston Hughes and W.E.B. DuBois gathered. It's now a senior-living facility.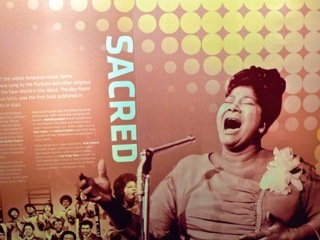 Grammy Museum (800 W Olympic Blvd): This detailed chronicling of American music, with photos, illustrations and memorabilia (costumes, instruments, etc.) pays tribute to sacred music (Mahalia Jackson), the roots of R&B (Sam Cooke), jazz, blues, rock... A special display, Barry White: Unlimited Love, is on view until May 2014.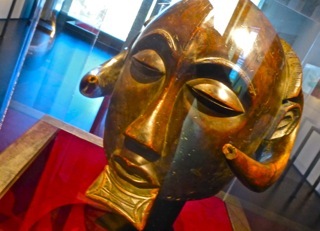 Los Angeles County Museum of Art (5905 Wilshire Blvd.): A seven-building complex that features a world-class art collection and a trendy patio restaurant named Rays and Stark Bar (try the shrimp and grits -- blue prawns, house-made andouille sausage, toasted okra and shrimp reduction). Its Hammer Building has the extraordinary exhibit Shaping Power: Luba Masterworks from the Royal Museum for Central Africa, a collection of wooden artifacts and statues from the Democratic Republic of the Congo until May 2014.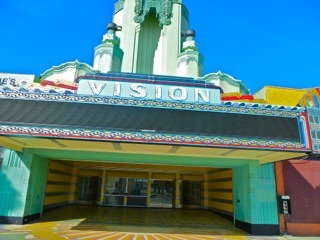 Leimert Park (3341 W. 43rd Place): A hip, Bohemian, Afrocentric neighborhood lined with Art Deco buildings like the Vision Theatre (performing arts center built back in 1930s) and Kaos Network (a multimedia and training arts center -- birthplace of rap group Jurassic Five). Leimert Park Art Walk takes place on the last Sunday of every month. There's a farmer's market and Babe & Ricky's, a famous blues bar. Director John Singleton has called this district "The Black Greenwich Village."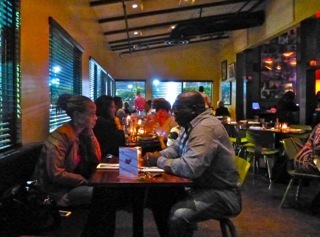 Post & Beam Restaurant (3767 Santa Rosalia Dr): Chef Govind Armstrong interprets African-American cuisine, with a hint of California sensibility in appetizers like hickory-smoked ribs with hibiscus BBQ glaze, pizzas with house-made sausage and delectable entrees like cast iron natural chicken. The in-crowd eats here. Set in the Baldwin Hills Crenshaw Plaza next to the Debbie Allen Dance Studio.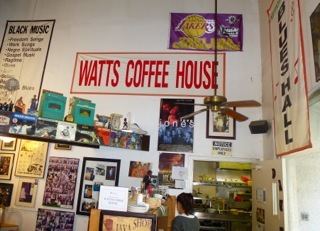 Watts Coffee House (1827 E 103rd St.): Located a short walk from the 103rd St./ Watts Towers Station of the Metro Rail Blue Line. This a bustling, grassroots community center and soul food restaurant that rose from the ashes of the 1965 Watts riots. The No. 1 Gangsta breakfast entrée features chicken wings, salmon croquettes, a pork chop, hoy link sausages, eggs, smothered potatoes and grits. The $13.99 price does not include a crane that could lift you away from the table! Neighbors, community organizers, and kids looking for a game of basketball congregate here.
The Pan African Film Festival makes a great calling card for Los Angeles' thriving black cultural scene. For a guide to taking your own tour, go to: discoverLosAngeles.com
*All photos by Dwight Brown
Popular in the Community