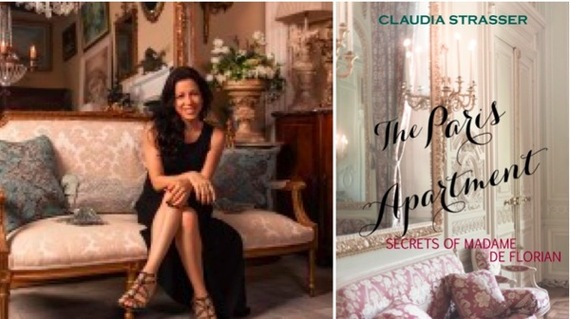 Once upon a time Claudia Strasser's interior design empire began with her romantic New York East Village shop, The Paris Apartment, filled with vintage French antiques and creating décor for clients with a wild playful mix of Baroque, rococo, neoclassical and Art Deco styles. Claudia purrs, "I love it when someone wants a really romantic boudoir. Each we draw out each woman's specific look based on her passions and personality. No two are the same. Once they're finished just adore them all for their individuality and creativity." Then came her book, The Paris Apartment: Romantic Decor on a Flea Market Budget a passionate how to diary for Francophiles to create their own luxurious chateau du charme. She says, "I write at night, after everything winds down and it's completely silent. If I don't set specific time aside it just won't happen." Hereafter Claudia featured regularly in magazines like Elle and Luxe. Dividing her time between New York, Paris and Miami, Claudia continued The Paris Apartment as an online boutique featuring exquisite furniture, chandeliers, and mirrors and objets de décor. Since she takes clients on escorted shopping tours to flea markets and fairs like Maison & Objet and Clignancourt in Paris to hunt for vintage French designs Claudia penned a second book, Paris Flea Market Style. Claudia believes "There's nothing like the Paris fleas. In fact, is almost some sort of magic going when you're in the throes of shopping them. If you're looking for something specific, you are GOING to find it. Or it finds you. Either way you can't leave without being mesmerized with the treasure you scored."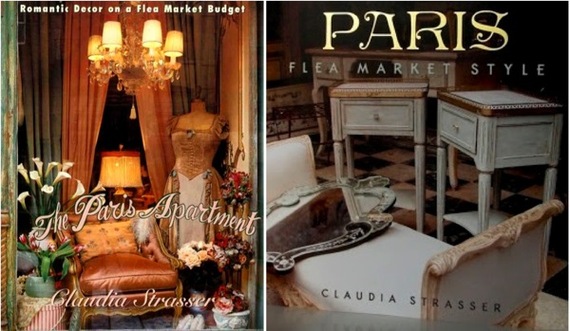 Now Claudia has taken her feathered quill to handmade paper to pen a novel, The Paris Apartment inspired by the 2010 discovery of a secret Parisian Belle Époque apartment and the owner actress, courtesan and Boldini muse Madame de Florian. Claudia found, "The story is so mysterious and lends itself to letting the imagination just run wild. I wanted to write about something that was a in part surreal and might include time travel or other dimensions. I'm incorporated a technology into the story where they use the sound waves that have permeated the walls to draw conversation fragments from and they learn a lot about what went on in these rooms. Anyway, this was the perfect venue to play with all that!" You can peep the first chapter on her blog "The Paris Apartment" where the chic Madame Strasser blogs enthusiastically about treasures found, designs to be rediscovered and reflections on a bygone era reimagined in today's decor.
Calling all HuffPost superfans!
Sign up for membership to become a founding member and help shape HuffPost's next chapter