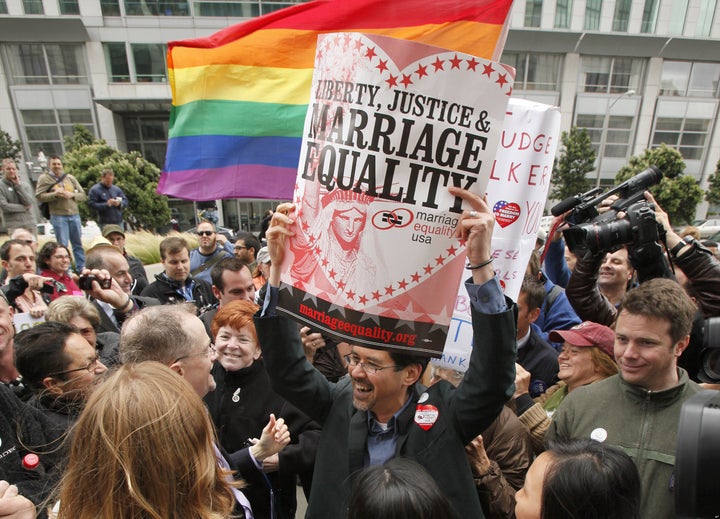 The response from the Episcopal Diocese of Los Angeles to the announcement Wednesday (Aug. 4) that a federal judge had overturned California's Proposition 8 was swift and celebratory.
"Justice is advancing thanks to today's ruling affirming Californians' constitutional right to marriage in faithful, same-gender relationships," Bishop J. Jon Bruno said in an official statement.
The Episcopal Church, which has in recent years become one of the Christian denominations most supportive of gay and lesbian rights, has been vocal in its opposition to Proposition 8.
On November 5, 2008, after California voters initially passed the ban on same-sex marriage, Bishop Bruno wrote, "Proposition 8 is a lamentable expression of fear-based discrimination that attempts to deny the constitutional rights of some Californians on the basis of sexual orientation. It is only a matter of time before its narrow constraints are ultimately nullified by the courts and our citizens' own increasing knowledge about the diversity of God's creation."
Chief U.S. District Judge Vaughn R. Walker overturned Proposition 8 Wednesday in a landmark ruling in a lawsuit filed by two gay couples who claimed that the ban on same-sex marriage violated their constitutional rights.
The case could eventually end up before the U.S. Supreme Court, which will then have to decide if the U.S. Constitution in fact grants gays and lesbians the right to marry.
Despite the Wednesday ruling on Proposition 8, same-sex marriages will not be allowed to go forward until after the appeals process concludes.
Lamenting the coming appeals, Bishop Bruno said, "[M]y continuing prayer will be -- as the prophet Amos said -- for justice 'to roll down' and to prevail."
Popular in the Community