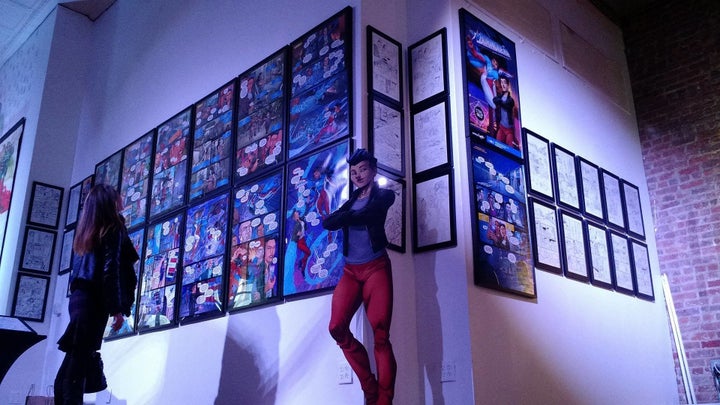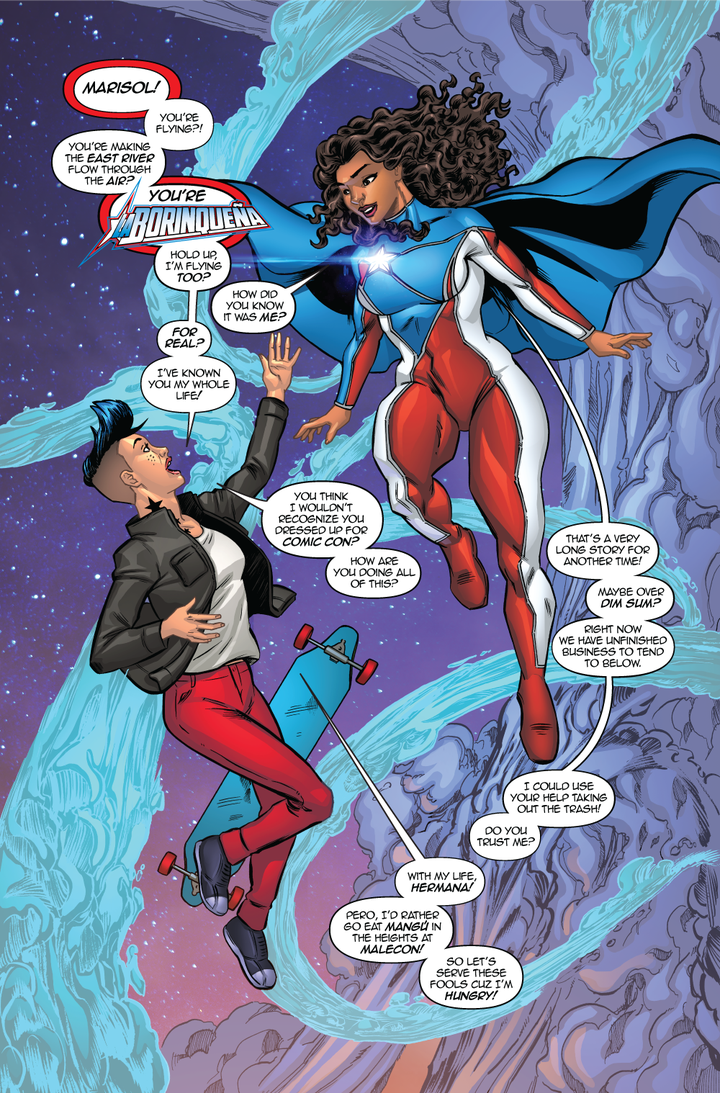 "As I'm independently publishing my comic book, I couldn't afford to give La La Liu a bigger part in the first issue," he told HuffPost on Thursday. "She was originally just a small character. However, with the Smithsonian Asian Pacific American Center CTRL+ALT exhibition that debuted on November 12 and 13, I've seen the amazing response that she's been getting from women in general who love her story, her look and her attitude. I look forward to making her a larger part of the La Borinqueña series should I have a strong enough response to help me work on a second issue."
La La's family immigrated from the Barrio Chino in Santo Domingo, Dominican Republic to New York City, according to Miranda-Rodriguez. And it was via the friendship La La's mother formed with Marisol's mother, Dr. Flor de la Luz Rojas, that the two girls became childhood friends.
La La is particularly fond of her long board, which she is always riding down the hills of her neighborhood, and her favorite book is The Brief and Wondrous Life of Oscar Wao.
"Junot Díaz is an old friend of mine since we were young activists back in the 1990s," Miranda-Rodriguez said, pointing to a detail in the illustration below. "The Oscar Wao graphic on the skateboard is a nod to our longtime friendship!"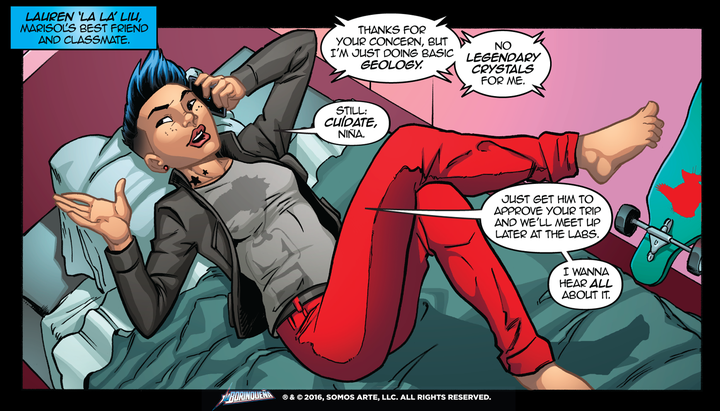 The creator of La Borinqueña, whose worked with Marvel and DMC comics in the past, also feels personally connected with bringing an Asian-Latino character to life.
"The beauty of being Latino is how diverse we are as a people," he told HuffPost recently. "As we celebrate our heritage, it's important to also recognize the Asian diaspora. My wife is Korean-American and together we are raising a Korean/Puerto Rican son, or Koricua like I like to call him. My goddaughter is Chinese American raised by Filipino/Puerto Rican/Dominican parents. Asian Latinx are part of my own family as are Afro Latinx. Therefore, given the chance to tell my own stories, I wanted to create a character that many of us could relate to."
Miranda-Rodriguez said he spoke to writer Carmen Rita Wong about her own Dominican-Chinese upbringing and other Asian Latinos in his life to create La La.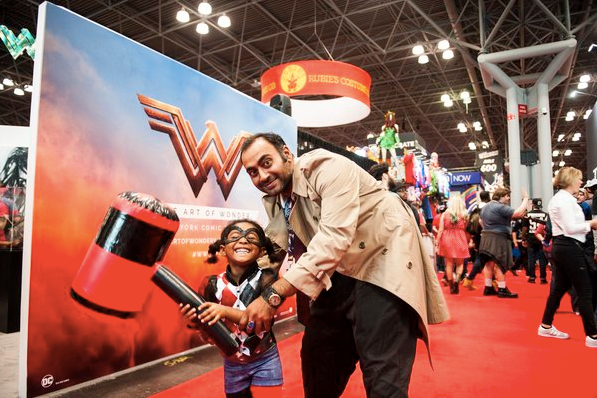 Kids at Comic Con
Popular in the Community