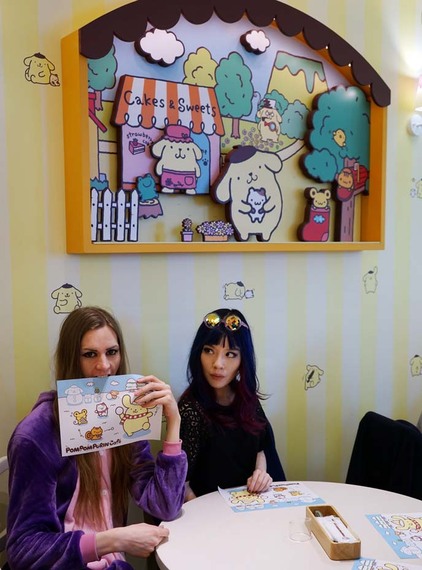 If there was an award for "cutest city on Earth," it would go to the birthplace of Hello Kitty: Tokyo, Japan. Every time I visit, I discover yet another store or cafe where you can interact with round, big-eyed characters.
Last month, my La Carmina travel series filmed at three new attractions in Harajuku and Shibuya. My bizarre experiences included eating Pikachu-shaped pancakes, and posing with a 10-foot-tall stuffed bear.
These popular theme cafes can have two-hour-long lineups, so I suggest coming on weekdays and at off-hours. Bring yen for the gift stores, which sell limited edition items. And don't forget your camera: you'll want to take photos with the cute, life-sized displays.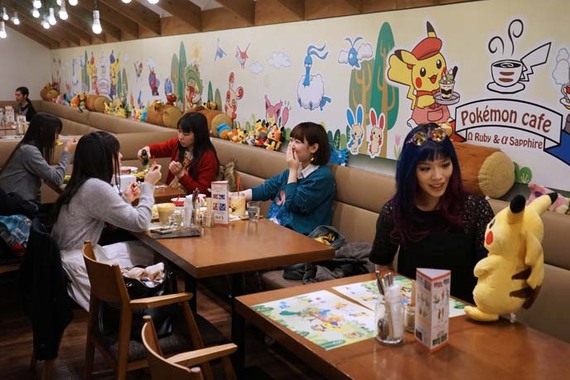 (All photos by Melissa Rundle and Eric Bergemann.)
Pokemon Ruby & Sapphire Cafe
The Guest cafe and diner
7F Parco Part 1, 15-1 Udagawachō, Shibuya, Tokyo
Open 11am to 10pm daily
Phone: 03-3477-5773
On the seventh floor of Shibuya's Parco department store, I saw a lineup of Japanese girls snaking down to the floor below. Were they waiting to see a pop star? Not quite, but close. They had come to dine with Pikachu and friends.
The themed experience starts as you get inside. My friend and I put on Pokemon costumes, and posed for souvenir photos. A waiter led us to a booth filled with colorful toys. If a diner comes alone, she can sit with a big plush Pikachu to keep her company.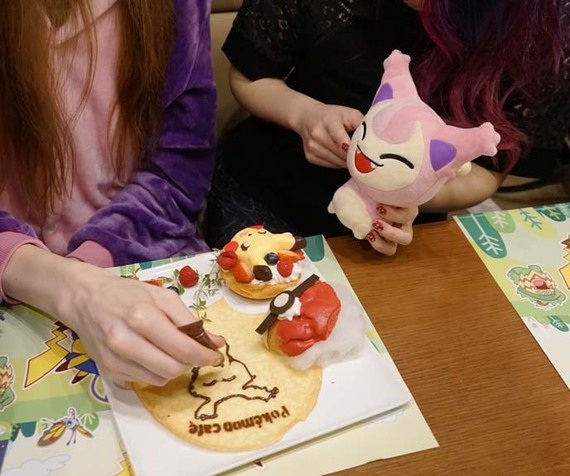 All of the food is decorated to look like the characters. Our waiter brought over a giant red Poké Ball. When he opened it, steam poured out... and a smiling cream puff Pikachu appeared. We drank lattes that looked like his yellow face, and used a chocolate pen to draw pictures on a crepe.
(From April to June, this cafe will transform into a pop-up for My Melody, the pink bunny from Sanrio.)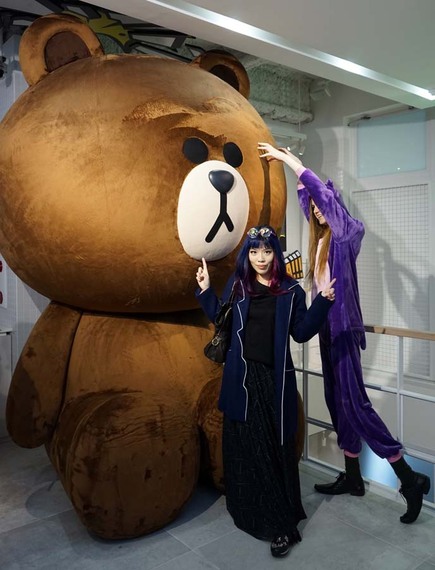 Line Friends Store
4-32-13 Jingumae, Harajuku, Tokyo
Phone: 03-6434-0597
It's astonishing to see how popular Line has become, in only a few years. The messaging app debuted in 2011, and grew to 500 million worldwide users. Now, Line's cartoon mascots have their own stand-alone store in Harajuku.
Fans can take photos with Line Friends statues and backdrops. I hugged a towering plush Brown the bear -- he's so tall that his ears hit the ceiling.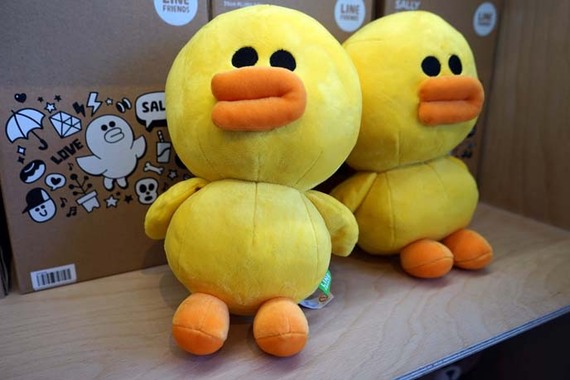 On the main floor, you can pick up eccentric gifts, like plush toy versions of Sally the chick. Downstairs are more luxurious items, including a crystal jewelry collaboration.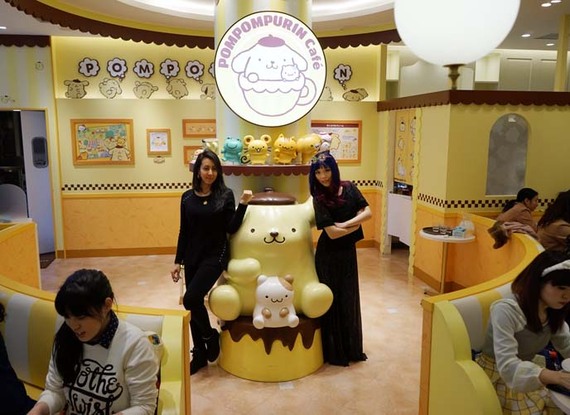 Pompompurin, the cute yellow puppy, is one of the lesser known characters in the Sanrio universe. However, as the saying goes, "every dog has his day." At this Harajuku theme cafe, Pompompurin is finally the star of the show.
The beret-wearing golden retriever is everywhere you look: playing on the wallpaper, smiling from the placemats, and even diving into your hot chocolate. At the center of the room is a statue of the puppy, surrounded by dancing animal friends.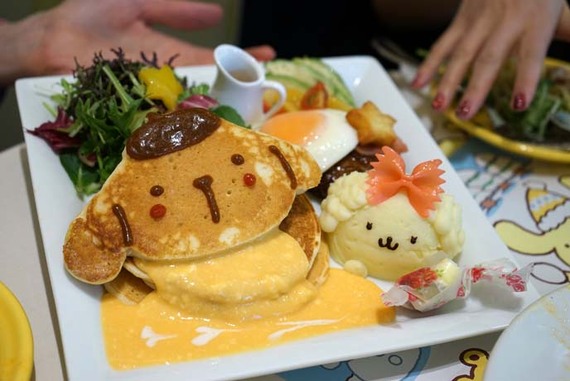 The food is as adorable as the decor, and includes seasonal items like a White Day dessert. We ordered an omelet that looks like a sleeping puppy, and it came with a free Pompompurin cup. Be sure to stop by the gift section, since these niche items can be hard to find in regular Sanrio stores.
Popular in the Community